Now in the vaping market, it seems that the
best vape mod kits
will be the next development trend of the pod kit. Especially this year, many e-cigarette manufacturers have begun to act in unison. More and more manufacturers seem to suddenly realize and adapt to this trend. For example, we are familiar with the Smok RPM40 Pod Mod kit and the Voopoo Vinci Mod Pod kit. Recently, the Vaporesso brought us a new pod mod kit-Vaporesso Degree.
Vaporesso Degree
is available in 6 colors. At the top of the Vaporesso Degree, you can see the PTF fill and 510 drippers. Of course, you can adjust the airflow by slightly rotating the airflow ring below the dripper. Inside the battery module, you will have a 950mAh internal battery and an AXON chipset. We also saw this chip in the Vaporesso Gen Mod.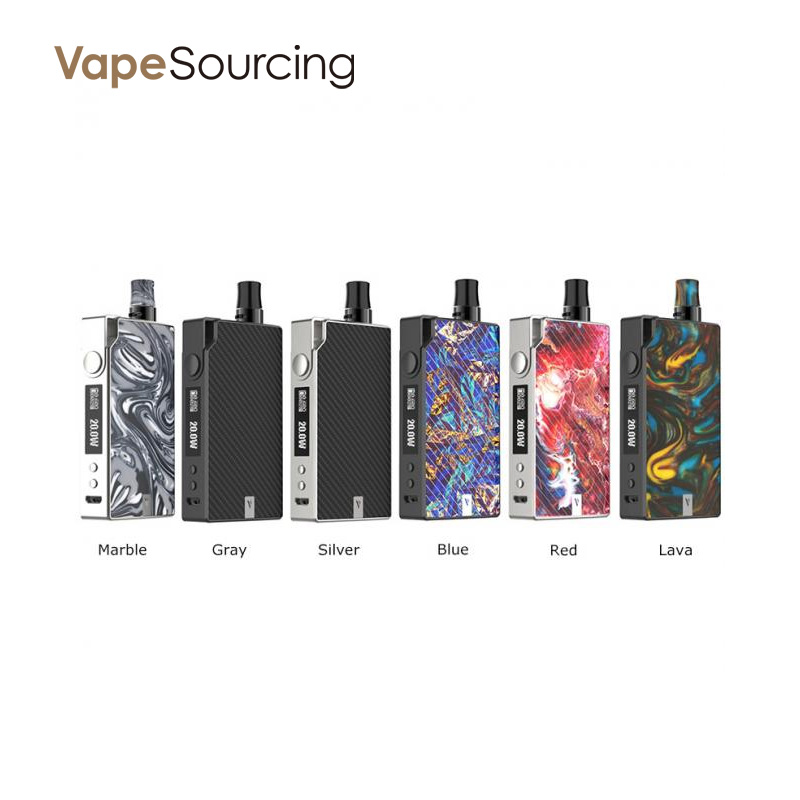 This chipset makes the device smarter. First, it will help you automatically adjust the output power to best fit your coil when replacing a new pod. Secondly, it will remind you of the lack of liquid in the pod by popping up a reminder on the screen to prevent annoying dry blows. Third, you will use the pulse mode. The cartridge has a capacity of 2 ml. The irreplaceable built-in coil has a resistance of 0.6-ohm mesh and 1.3-ohm Ccell, the same as the Vaporesso Podstick Pod Kit.
Then let's review the Podstick that Vaporesso brought us.
The
Vaporesso pod stick
is a fairly unique device that may be what you have been looking for. In terms of pods, it has many advantages over competitors. It is one of the cleanest and simplest filling systems. Simply swap the pods and it is possible to switch between DTL and MTL, provided you have limited DTL inhalation. It can be adapted to MTL or DTL vapers depending on the pod used and provides variable power options.
At first glance, the Vaporesso Podstick looks similar to an AIO device. It has a range of anodized aluminum finishes that look very smart, but PodStick can provide us with new or different things.
There is a
Vaporesso brand
Podstick device inside the box, which comes pre-loaded with a 1.3-ohm CCELL box. There is also a spare 0.6-ohm mesh pod for DTL use. The included charging cable is a braided standard micro USB connection. The 900mAh internal battery can charge up to 1 amp. For Pod systems, this is quite normal or average capacity. There are 3 power levels, and you can switch between low power, medium power, and high power by clicking the button 3 times.