Today let's come to see the
Vaporesso Swag 2 kit
which will bring us a new vaping experience. As an updated version of the Vaporesso Swag kit, Swag 2 feels more comfortable, because this time the Vaporesso gives us a unique rubber coating that makes the Swag 2 lighter and more durable. Vaporesso Swag 2 includes Swag II mod and NRG PE Tank. So what other features does Vaporesso Swag 2 have?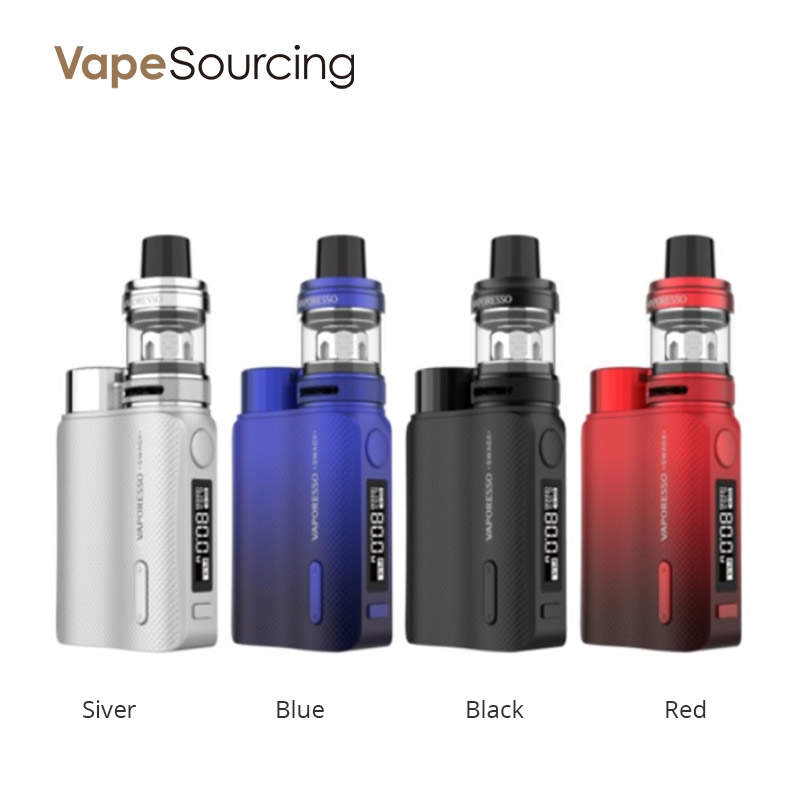 Operation is much simpler:
The
Vaporesso Swag 2 Mod
has a nice 0.91" OLED display that displays vape data horizontally on a black background for easy reading. You can see on the indicator the current battery level, current nebulizer resistance, current mode, number of puffs, and more. The navigation menu can be accessed via the double adjustment button on one of the large sides of the mod.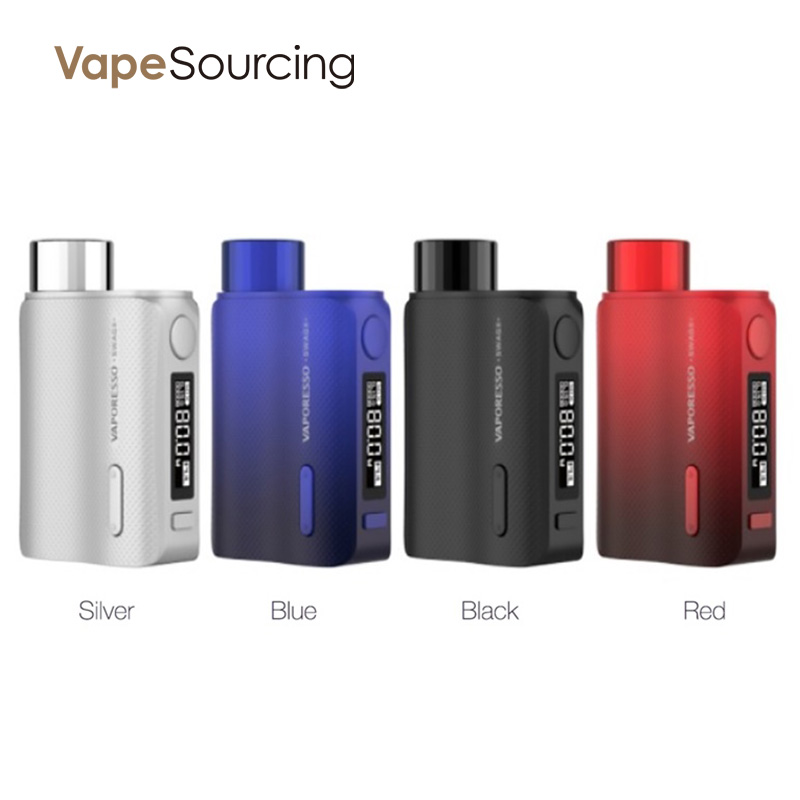 Swag II unlike other
vaporesso vape mod kits
, it's built-in the latest AXON chipset which produces fast, delicious steam. The Swag II operates between 5 and 80 watts and is compatible with any atomizer as low as 0.03 ohm. Operating modes include power, temperature control, TCR and several ramp modes. Below the display, you can see a fast 2 amp micro USB charging port that will fill a single 18650 battery very quickly.
Features of NRG PE Tank:
Vaporesso NRG PE
Tank is compatible with a wide range of coils including GT CCELL, GT1, GT2, GT4, GT6, GT8, GT4 mesh, and GT CCELL2 heads. The included GT4 mesh coil has a 0.15-ohm mesh heating element with a transmit power of 50 to 75 watts. It has a double coil that combines tea fiber wicking material to produce a pure flavor and dense steam.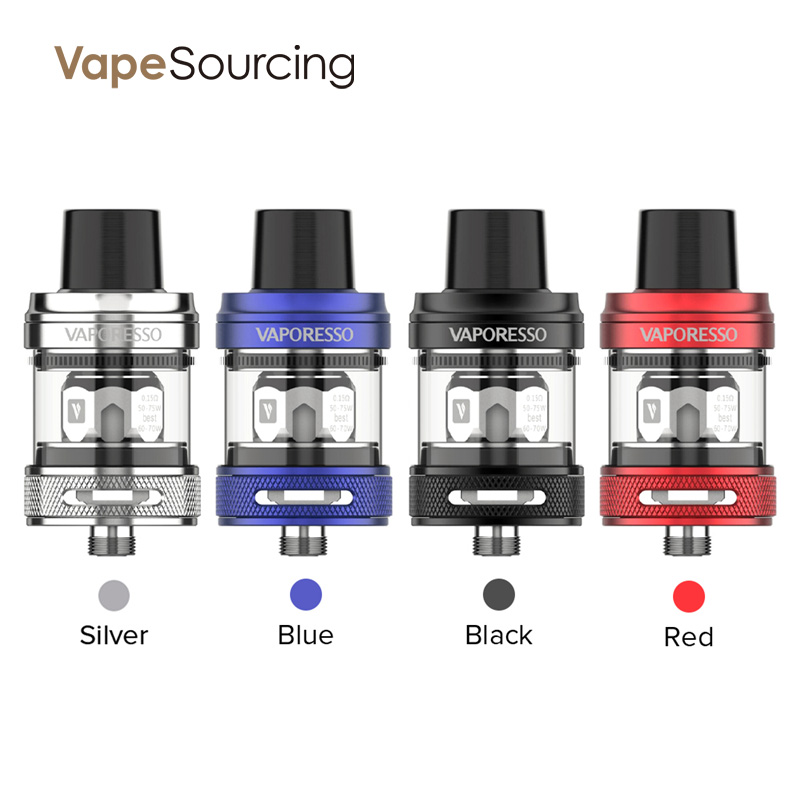 Due to the TPD regulations, NRG PE Tank is divided into two specifications. The size of the PE is 25mm x 50mm and the e-juice capacity is 3.5mL. The NRG SE Mini measures 22mm x 46mm and only 2mL of e-liquid capacity.
Compare to the Vaporesso Gen Kit:
Because of the Vaporesso Swag 2 measures only 50mm x 35mm x 75mm and weighs only 120g, so the module is very portable. The NRG PE Tank is also small and measures only 25mm x 50mm, but it can store up to 3ml of e-liquid. Compared to the more powerful
Vaporesso gen mod kit
, you can see that the Swag 2 is smaller and more portable!