Vandy Vape is famous for their
vape tanks
. So today let's take a look at their new Vandy Vape Mesh V2 RDA. It is the successor to the original Mesh RDA and is a well-built RDA. Vandy Vape Widowmaker RDA was so popular, and the Vandy Vape Mesh V2 will be a success again too?
Vandy Vape Mesh V2 RDA
is an upgraded version of the previous product. It provides many new features and improvements to provide a better vape experience and ease of use. First, its total base diameter is 25mm and its height is only 25.5mm. This keeps it short and helps increase the overall flavor.
One of the biggest improvements in Mesh V2 RDA is the construction of decks and juice wells. In previous versions, the juice well was very shallow and almost non-existent. In Vandy Vape Mesh V2 RDA, the juice well is deeper and can hold up to 2ml of vape juice. Most importantly, they improve liquid flow, so they work better when used with squonk mod.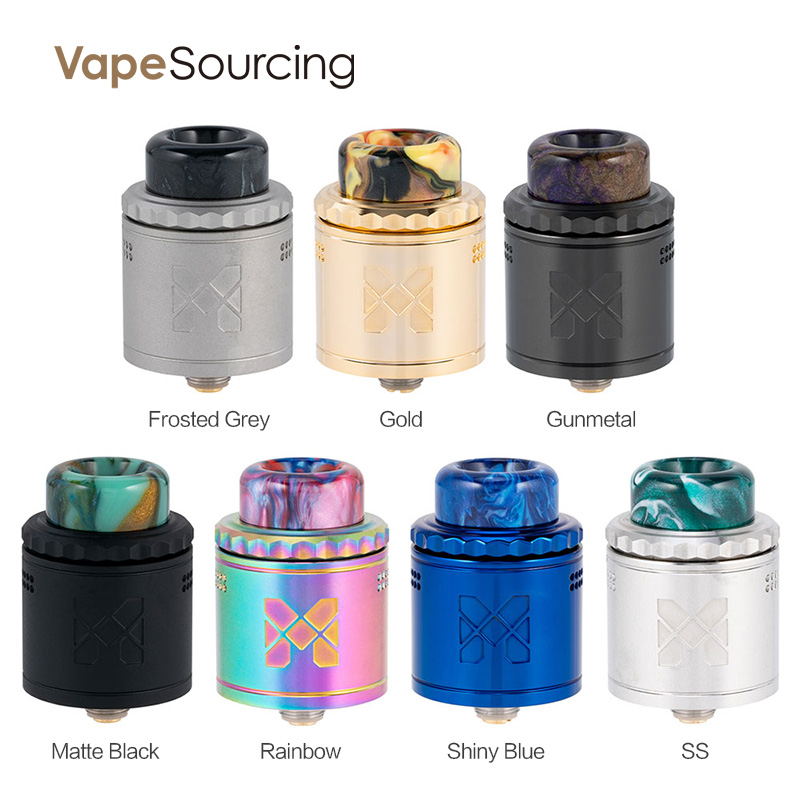 Not only that, but the build platform also increases the fog area, allowing you to install a wider Vandy Vape M Wire. With the newly provided mesh coil, the better flavor can be achieved. Finally, in terms of airflow, the Vandy Vape Mesh V2 RDA atomizer has a top airflow system. It's fully adjustable, and most importantly, it's leakproof. At the top, you will also get a large-bore resin dripper.
>> Widowmaker RDA interchangeable airflow system and almost leak-proof design is undoubtedly one of the
Best RDAs
!
Widowmaker RDA
is a collaboration between Vandy Vape and El Mono Vapeador. The overall diameter of the atomizer is 24mm, so it can be perfectly matched with many devices, including squonk mods, tube mods, etc. It is mainly made of stainless steel and includes standard 510 connections and BF pins. This RDA is unique in its interchangeable airflow sleeve. There are three types in total, one with a honeycomb airflow design, another with an oval airflow, and the last single airflow slot.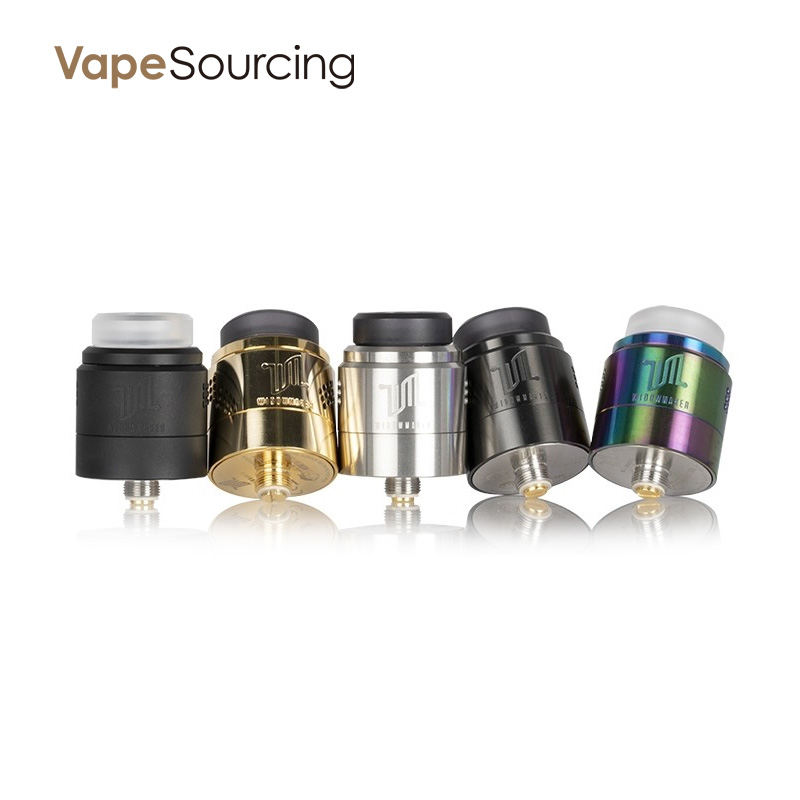 The difference between Mesh V2 RDA and Widowmaker RDA is that their build platforms are different. Widowmaker RDA supports single coil and dual coil construction. Mesh V2 RDA is the RDA you need when it comes to the construction of mesh coils.
In terms of price, Vandy Vape Mesh V2 RDA and Widowmaker RDA both contain a lot of additional features and improvements that make them better than other RDAs on the market.