Vaping is quickly growing its user base with a ton of innovation happening at a rapid speed. Better battery capabilities, premium quality, and wide flavoring options of e-liquids, and of course, the elimination of freebase nicotine liquids, that caused harshness in the throat, rendered vaping as an affordable and efficient alternative to smoking.

The introduction of nicotine salts that quickly gets into the bloodstream not only provides a smoother hit with less e-liquid but is also an inexpensive option.

Today there is an increased demand for lower nicotine disposable vape kits in the industry, especially for novice users. Here is a list we have curated for the best vaporizers from Vaporizerchief which meet the above criteria.

Pod 5500 Mesh disposable
electronic cigarette, bottomless inhalation, automatic smoking mode to simulate smoking action, save the trouble of pressing a button. The pre-installed 12 ml vape juice will give you about 5500 puffs.
The biggest and worst disposable item in Pod Juice, 5500! Ownership. With 5500 suction, adjustable airflow, 5.5% Pod Juice Nic Salt, mesh coil and rechargeable micro USB port, 5500 is a good choice!
The
Elf Bar BC5000
disposable battery stands out for its 650mAh built-in battery, which focuses on efficient and consistent power delivery. Its 13ml pre-packed e-juice uses a 5% nicotine level to make your tongue full of vitality, and get a good throat hitting effect, satisfying nearly 5000 puffs. The size is 79mm x 41mm x 19mm.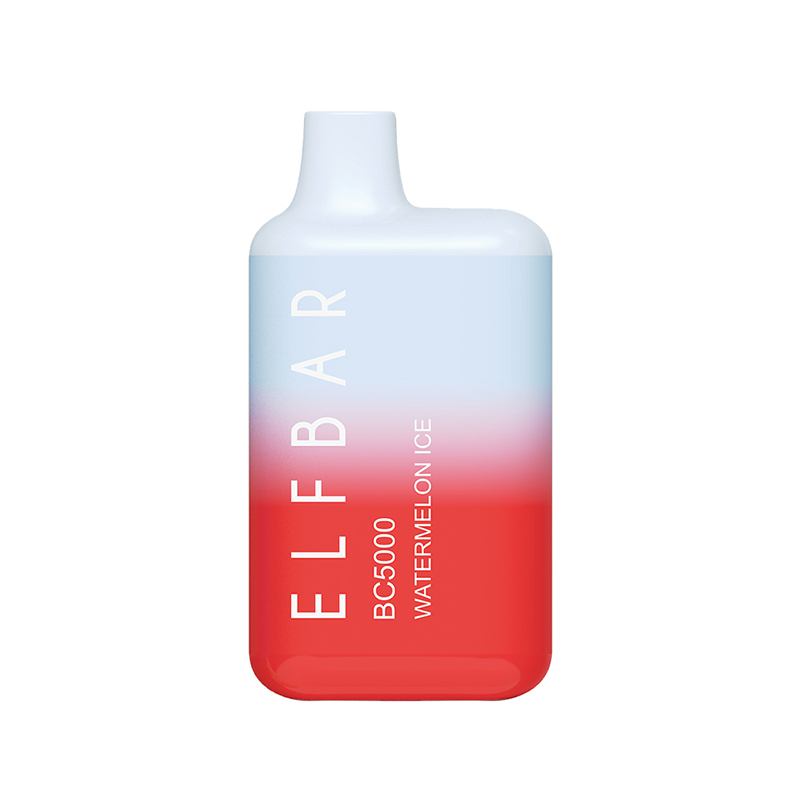 Although it is small and cute, you will not have any troubles. It avoids the problem of having to compromise on performance or flavor. The ergonomic mouthpiece, gradient pattern, streamlined appearance, and silk-like toughness provide you with the ultimate experience of vision and taste buds.

SWFT MOD Disposable
has a powerful rechargeable battery, so when it runs out of power, you can continue to use it by charging it again. At the same time, it also uses a pre-filled e-liquid design, the e-liquid capacity is not stingy, each device provides a full 15ml, allowing you to enjoy the deliciousness.
If you want a disposable electronic cigarette device that smells good and is easy to use, it will be your right choice.

4. Vibez Disposable Kit 3500 Puffs
Vibez Pod Disposable Vape has 9 ml of gorgeous high-quality e-cigarette, which can provide up to 3,500 puffs and has 4 airflow settings. There are now 12 mouth-watering flavors to choose from! In order to provide the most outstanding production flavor, it contains 4 adjustable airflow settings, resulting in incredible pleasure, depending on your preference.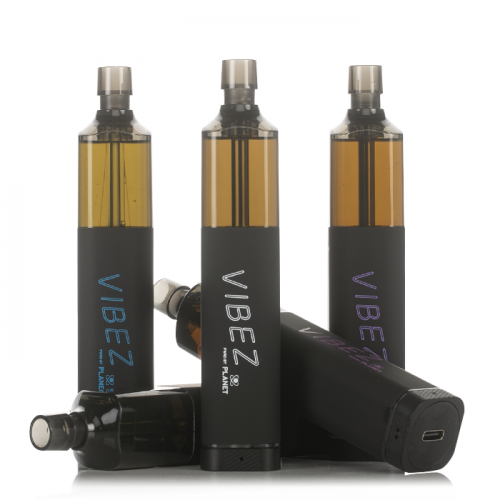 5. MOJO
MOJO offers an ultra-compact lightweight vape design that holds about 1.2ml of vape juice. The 50:50 VG: PG ratio produces high-quality liquid that makes the vaping experience pleasurable. There are two nicotine variations at 2.0% and 5.0% concentrations, and the device typically allows 250 puffs.
There are eight vibrant flavors available in the range, including Dessert Lemon and Cubano, with a unique flavor palette. The vapes come at $9.99.
6. Twist Disposable Vapes
One of the most popular nicotine e-liquids available on the market, Twist has adapted expertly with changing trends by adding nicotine salts and disposable vape pens in their line up.
Twist sells disposable mini vape with a capacity of about 1 ml of premium e-liquid with about 5% nicotine salt concentration allowing for one-time use. The powerful and petite mods can offer the best performance combined with these VG based e-liquids.
The implemented design for these vapes reduces the size of the device compared to typical stick-style vapes and allows for a dedicated mouthpiece. Their 13 exotic flavor range is a huge selling point with Berry Medley Lemonade, Fruit Punch, Iced Madness, Artic Cool Mint, Cherry Bomb, and Pomberry.
Single disposable vapes come at $6.99. The hot one is pod twist 2500.
7. Fyre Disposables
Offering probably the thinnest disposable vape available on the market, Fyre has genuinely created a fan following. The petite and elegant design fits right into the pocket.
This SMOK-developed premium disposable vape offers an automatic draw and a smooth flavor, making it a remarkable experience. Fyre offers nicotine liquids in 12 flavors, out of which - Sour Apple, Lychee Ice, and Blue Raz are the latest.
The use of premium flavorings and diluting agents is responsible for the elegant flavors and aroma. The tank capacity is about 1.3 ml and contains 5.0% nicotine concentrations. The vape is priced at $8.25 and offers a worthy experience for the price.
Explore these lower nicotine disposable vape options to relish an excellent and fun vaping experience.