Vaping is quickly growing its user base with a ton of innovation happening at a rapid speed. Better battery capabilities, premium quality, and wide flavoring options of e-liquids, and of course, the elimination of freebase nicotine liquids, that caused harshness in the throat, rendered vaping as an affordable and efficient alternative to smoking.

The introduction of nicotine salts that quickly gets into the bloodstream not only provides a smoother hit with less e-liquid but is also an inexpensive option.

Today there is an increased demand for lower nicotine disposable vape kits in the industry, especially for novice users. Here is a list we have curated for the best vaporizers from Vaporizerchief which meet the above criteria.

Pod 5500 Mesh disposable electronic cigarette, bottomless inhalation, automatic smoking mode to simulate smoking action, save the trouble of pressing a button. The pre-installed 12 ml vape juice will give you about 5500 puffs.
The biggest and worst disposable item in Pod Juice, 5500! Ownership. With 5500 suction, adjustable airflow, 5.5% Pod Juice Nic Salt, mesh coil and rechargeable micro USB port, 5500 is a good choice!
The Elf Bar BC5000 disposable battery stands out for its 650mAh built-in battery, which focuses on efficient and consistent power delivery. Its 13ml pre-packed e-juice uses a 5% nicotine level to make your tongue full of vitality, and get a good throat hitting effect, satisfying nearly 5000 puffs. The size is 79mm x 41mm x 19mm.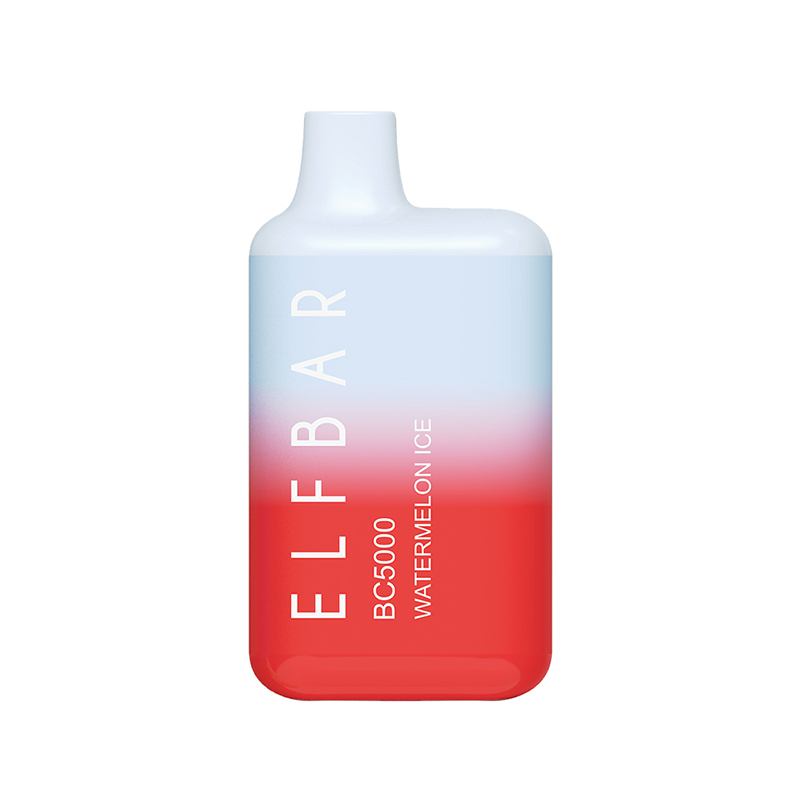 Although it is small and cute, you will not have any troubles. It avoids the problem of having to compromise on performance or flavor. The ergonomic mouthpiece, gradient pattern, streamlined appearance, and silk-like toughness provide you with the ultimate experience of vision and taste buds.

SWFT MOD Disposable has a powerful rechargeable battery, so when it runs out of power, you can continue to use it by charging it again. At the same time, it also uses a pre-filled e-liquid design, the e-liquid capacity is not stingy, each device provides a full 15ml, allowing you to enjoy the deliciousness.
If you want a disposable electronic cigarette device that smells good and is easy to use, it will be your right choice.
With Waka Smash Disposable Vape, you can enjoy up to 6000 puffs of delicious vapor thanks to its draw-activated atomizer and 12mL pre-filled e-liquid tank that contains 18mg/mL of nic salts. Plus, this disposable vape features a rechargeable 500mAh battery that can be charged using the included USB-C cable, making it easy to use and convenient to charge.

Lava Big Boy Disposable also features a long-lasting 600mAh battery, ensuring that you can enjoy your vaping experience for a long time before needing a recharge.
This disposable vape comes pre-filled with 12ml of vape juice that delivers a smooth and satisfying vaping experience. The vape juice is infused with 5% (50mg) nic salt, providing a potent nicotine hit that is sure to satisfy even the most hardcore vapers.

Twist 6000 puffs disposable, the latest addition to our lineup of vape devices. These disposables boast a long-lasting 650mAh battery, allowing you to enjoy your vaping experience for an extended period of time.
The adjustable airflow feature ensures you can customize your hits to your liking. With a generous 15mL of pre-filled 50mg e-liquid, you won't have to worry about running out anytime soon. Best of all, these disposables have an impressive lifespan of up to 6000 puffs, giving you excellent value for your money.

Look no further than the Tyson 2.0 Heavy Weight Disposable! Featuring cutting-edge technology like a state-of-the-art mesh coil system that delivers unbeatable flavor and vapor production, as well as a long-lasting 550mAh battery that can be recharged using the included USB-C cable, this disposable vape is a must-have for anyone who takes their vaping seriously. With an impressive lifespan of up to 7000 puffs, you won't have to worry about running out anytime soon.