Vandy Vape
is known for its unique RDA design, and they are keen to cooperate with famous Youtuber to ensure that their product will be better known. For example, the widowmaker, designed by Vandy Vape and El Mono Vapeador, is popular with many people. Today want to show you a new Vandy vape RDA-Vandy Vape Mutant RDA, designed by them and VapingwithTwisted420.
Vandy Vape Mutant RDA
is a reconfigurable drip atomizer features a vertical coil mount, four airflow options, top pen refill, bottom reflux system, and exquisite design. With four different airflow options on the chuff cap, the airflow system is very unique. Simply rotate the lid to your favorite entrance to find your favorite settings. The equipment has a double post aft deck, compatible with the double coil. To ensure easy installation of coils, a wire is installed vertically. Dripping is easier than ever thanks to the top squeeze feed and the bottom juice return. The Mutant RDA can hold 1.2ml of e-liquid.
Mutant RDA comes with a one and only Mutant design, available in four colors: matte black, gunmetal, stainless steel, and rainbow.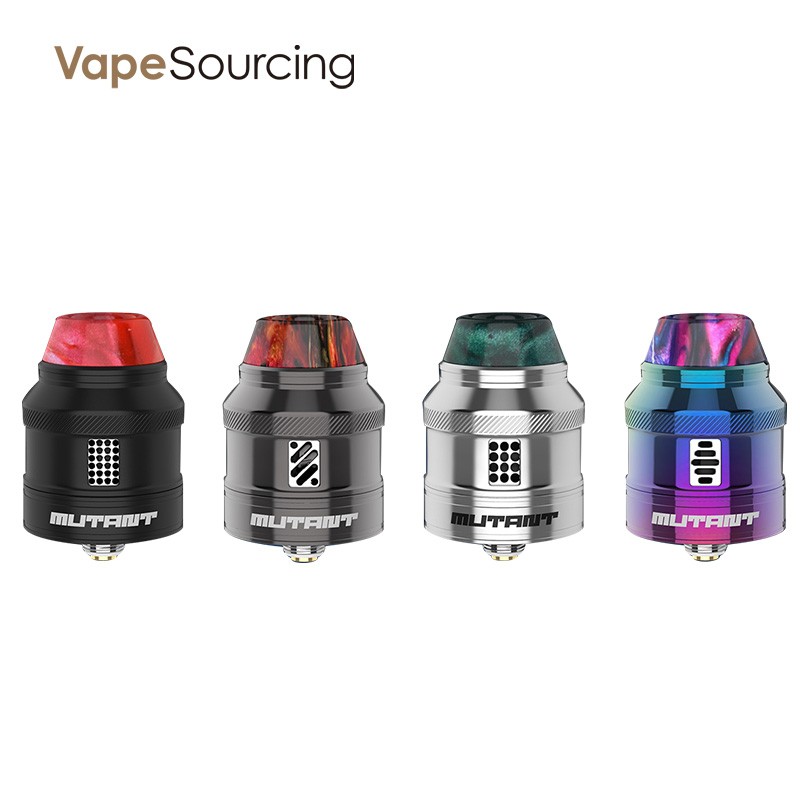 >>Then let's see what is the difference between Mutant RDA and Widowmaker RDA?
The Mutant RDA measures 25 mm x 26 mm and weighs 105g. The tip of the tapered tip is 20 mm wide. The
Vandy Vape Widowmaker RDA
size is 24mm x 20.5mm. The Mutant RDA can hold 1.2ml of e-liquid. But the Widowmaker RDA only has the 1ml capacity. The Mutant RDA has dual post build deck but the Widowmaker has quad post build deck. The most important thing is the Mutant RDA has four airflow options which can bring you more fresh vaping ways!
Widowmaker RDA is available in matte black, silver, gold, gunmetal and 7-color.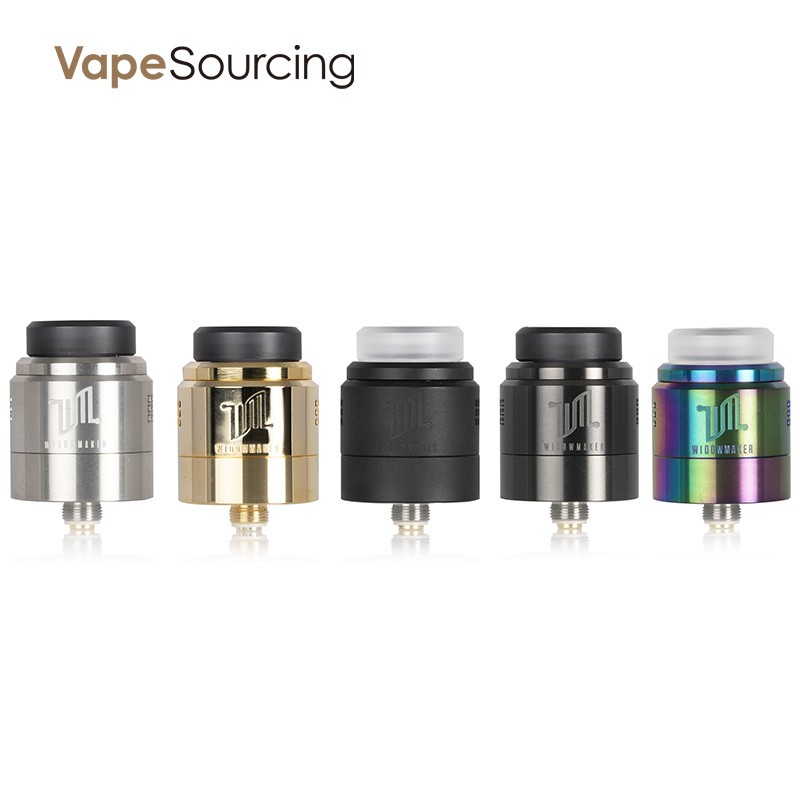 So we can see that the two
Vape RDA
Mutant RDA and Widowmaker RDA have their own features. But one thing that can be determined is that Mutant will bring you a new vaping experience which you have never seen! Just try it immediately!