By now, the e-cigarette box mods keep developing these years, although the function is more and more powerful, most of the mods can't get rid of the "block" in the shape, which leads to the same appearance of the phenomenon, and the vapors gradually lose freshness. Recently, the first-line brand YiHi has broken the existing silence by virtue of its refined design concept and launched the
SXmini SL Class
with mech kits and boxes as elements. How is it? Let's take a look. The SXmini SL Class mod launched by YiHi is indeed quite awesome. It can be understood as a partial structure with a box embedded in the enlarged mechanical mod. This mechanical-mod-like box mod, like a special grenade, is more like an enlarged lock cylinder. It has completely broken through the appearance of the existing box mod, which is really refreshing. Overall, the SXmini SL Class is full of texture, solid and strong, masculine and domineering, it is simply a man's plaything. Made of 316 stainless steel for a large area, plus reliable and stable wood quality. Compared with the common spray plating process, the wear resistance is unusual, and there is no need to worry about the paint falling problem.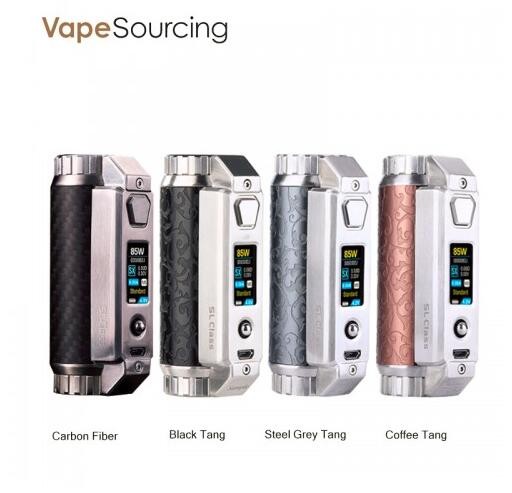 The display on the front of the SXminiSL Class is not large. The +-key still uses the five-way switch with YiHi's patent. The ignition button is similar to the shield. The most user-friendly design is the USB charging port of the SXmini SL Class. The original USB Type C port has been changed to a more compatible Micro USB port. After using, it is found that the operation of YiHi SXmini SL Class is more simplistic and convenient than T, and the function is still very powerful (according to the official website, the chip of SXmini SL Class is SX485J chip). In particular, the simplification of the operation process will make the SXmini SL Class more applicable, even the new vapors can easily get started. For the security of the SXmini SL Class, you can use it with confidence, because it has battery overcharge protection, low voltage protection, low resistance protection, overheat protection, battery reverses connection protection and other protection measures related to the vapor's personal safety.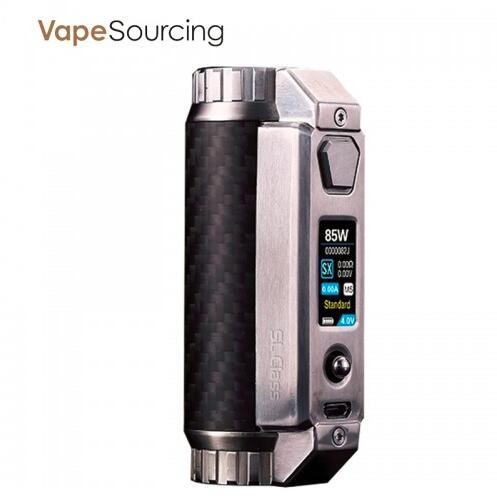 Because the SXmini SL Class has a maximum power of 100W, plus a strong and stable chip, it has reached a very high level regardless of its ignition speed or burst. Although the above statement does not fully demonstrate the full strength of the SXmini SL Class, it still allows us to experience the surprise of this angry "
mechanical mod
".In short, this SXmini SL Class, which has both mechanical mod's violence and box mod's security, completely changes our existing definition of the box mod. It is not only powerful and easy to use but also small and portable to carry, especially its excellent shape, I believe has been convinced by many vapors. If you are always interested in mechanical mods, and you are concerned about the safety of the mechanical mods and is dissatisfied with the weak output when the battery is low, then the
100W YiHi SXmini SL Class Mod
may be your best choice. Other Mechanical Mod Recommended:
Lost Vape Furyan Mod
VGOD Elite Mech Mod
You may also interested in:
Something About Mechanical Mod