Eleaf iJsut 2 Atomizer Tube 2pcs
Brand: Eleaf

Unit: 2pcs

Net Weight: 50(g)

Product introduction
2pcs Eleaf iJust 2 Atomizer Replacement Tube is the replacement tube for iJust 2 atomizer, pure color with 5.5ml huge liquid capacity.
Parameters
Capacity: 5.5ml
Color: Pure.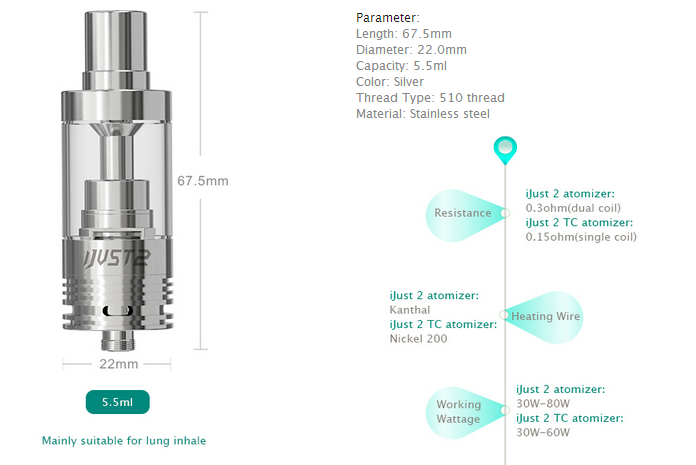 Eleaf 2pcs iJust 2 Atomizer Tube comes with
2×

iJust 2 Atomizer Tube

Atomizer tube replacement
Remove mouthpiece and old atomizer tube, and replace with a new one.
How to add liquid

First unscrew iJust 2 atomizer base off the atomizer. Then slowly refill e-liquid into the hole along the tube. At last, screw iJust 2 atomizer base onto the atomizer.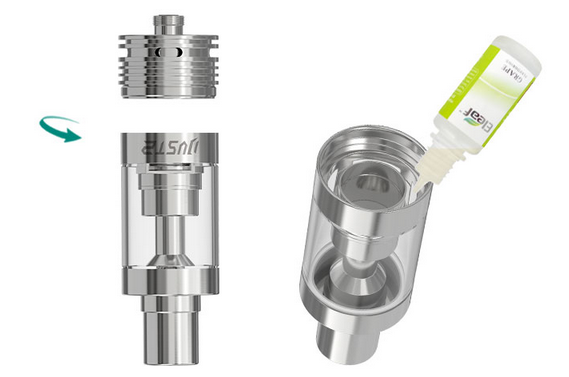 Package
Simple paper box. Customary Packing from the factory, the packing is subject to change without notice.