Details
5pcs Joyetech eCom/eMode C2 Atomizer Head (5pcs)
Brand: Joyetech

Unit: pack

Net Weight: 25.0(g)

Product introduction
Joyetech C2 atomizer head is the second generation Joyetech atomizer head, which uses new, advanced technology to deliver more vapor compared with the original C atomizer head used in the eGo-C and eGo-CC. Compatible with eCom and eMode.
Parameters
Length x Diameter: 20mm x 9mm
Resistance value: 2.4ohm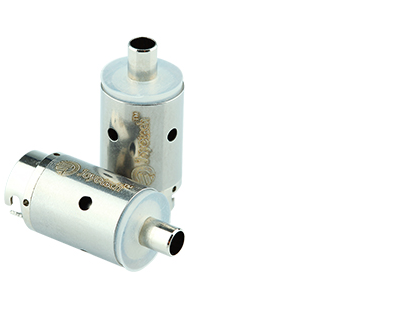 Joyetech C2 Atomizer Head comes with
Simple packing. Customary Packing from the factory, the packing is subject to change without notice.


Features
1. 2.4ohm Resistance: With the resistance of 2.4ohm, it fits all the variable batteries and lengthens the service time.
2. E-Juice Immersion: The original C atomizer head absorbs e-liquid using the cartridge, while the C2 atomizer head is surrounded by the e-liquid in the atomizer tube.
3. New Slot Type: The assembly of the atomizer head has been overhauled. In lieu of the traditional thread-type atomizer head, the C2 atomizer head adopts a slot-type, which is easier to assemble and won't get stuck in the tube.


How to replace
1. Unscrew the atomizer base from the atomizer tube.
2. Simply twist the atomizer head clockwise and pull it out.
3. Insert a new one and twist it counter-clockwise to lock it into the slot.