Joyetech eVic Primo Mini mod with Uwell Crown 3 Tank Bundle

Brand: Joyetech&Uwell

Unit: set

Net Weight: 600(g)
Combined shipping cost will be calculated automatically by the system after you choose shipping destination in the checkout step.

Product introduction
Combo Deal-Joyetech eVic Primo Mini mod with Uwell Crown 3 Tank Bundle to Save More
Having a large 1.3 inch OLED display and a new easy-to-go interface, the eVic Primo Mini is a compact starter mod available in multiple attractive colors. It makes no sacrifice to power or functions compared to its predecessors. The eVic Primo Mini reaches a formidable 80W power along with a sequence of unique features including 2A quick charge, clock, custom logo and preheat. Spring loaded 510 connector was precisely designed which has a wide coverage for tanks with various pins ranged from 4.0 to 5.5mm. It's simplicity and modesty will surely satisfy you on a daily basis.
The Uwell Crown 3 Ⅲ SubOhm Tank is one of the best sub ohm tanks currently on the market.The Uwell Crown 3 tank is constructed of the highesst quailty food grade stainless steel. It features a quartz glass tank that has a capacity of 4ml and canbe refilled form either the top or the bottom. The Crown 3 tank features an adjustable airflow contol ring allowing you set the draw preference of your choice.
Parameters
Joyetech eVic Primo Mini mod
Size: 25.0mm*39.0mm*80.0mm
Colors: silver, black, red, yellow, blue
Output range: 1-80W
Output modes: Power/Bypass/Start/Temp(Ni, Ti, SS316)/TCR(M1, M2, M3)
Resistance range: 0.05-1.5ohm for Temp/TCR mode
0.1-3.5ohm for Power/Start/Bypass mode
Temperature control: 100-315°C/ 200-600°F
Depth of 510 pins applicable: 4.0-5.5mm
Battery using: high-rate 18650 cell (continues discharge current 25A)
Max charging current: 2.0A
Max output current: 25A
Uwell Crown 3 Tank
Material:Stainless Steel
Tank Capacity: 4ml
Coil Features:0.25Ω Larger Clouds; 0.5Ω Balanced Clouds and Flavor;
0.8Ω Beast Flavor,Long Lifespam and Lower Juice Consuption
Joyetech eVic Primo Mini mod with Uwell Crown 3 Tank Bundle comes with
Joyetech eVic Primo Mini mod
1 * eVic Primo Mini battery (no cell)
1 * QC USB cable
1 * Manual
1 * Warranty card
1 * Warning card
Uwell Crown 3 Tank
1* Uwell Crown 3 Tank
1* 0.25Ω SS 316L Parallel Coil Head(Pre-Installed)
1* Spare 0.5Ω SS 316L Parallel Coil Head
1* Spare Pyrex Glass Tank
Authenticity Code Inside Retail Packaging

Features
1. Bold and daring. This is the first time we apply a 1.3 inch OLED screen which is larger and clear than the previous 0.96 inch mods. Along with the new easy-to-go interface, it handles swiftly at your convenience.

2. Less is more. The eVic Primo Mini shares the same elegance and reliability but compromising the size greatly compared to its predecessors, making it really comfortable to hold and vape.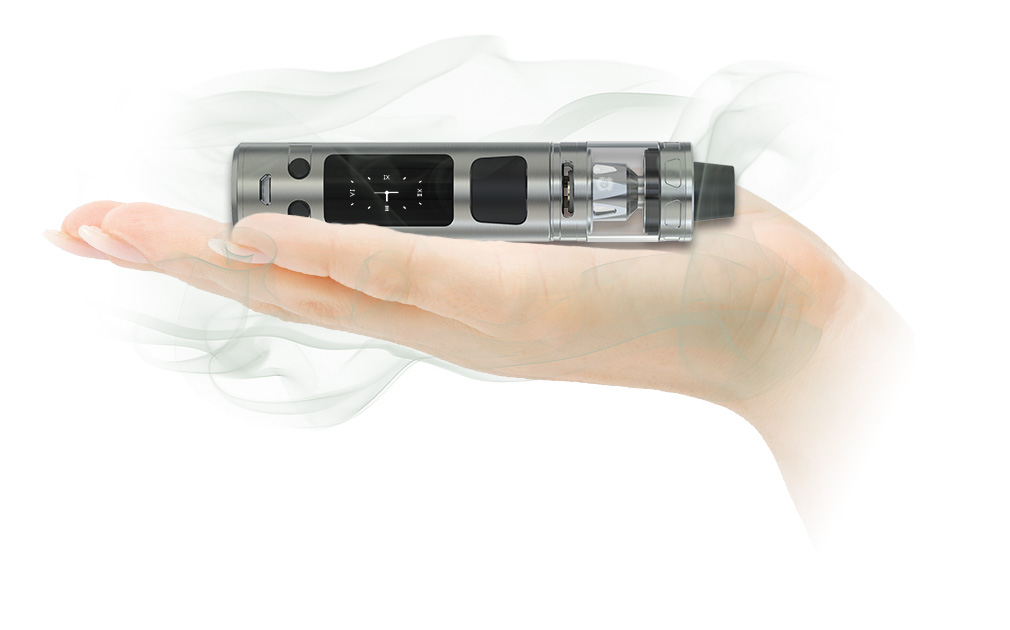 3. Power your day. The eVic Primo Mini is powered by one 18650 high-rate cell. It features a bottom battery lid which is flexible to change. With 80W max output, it can satisfy you for your daily vaping.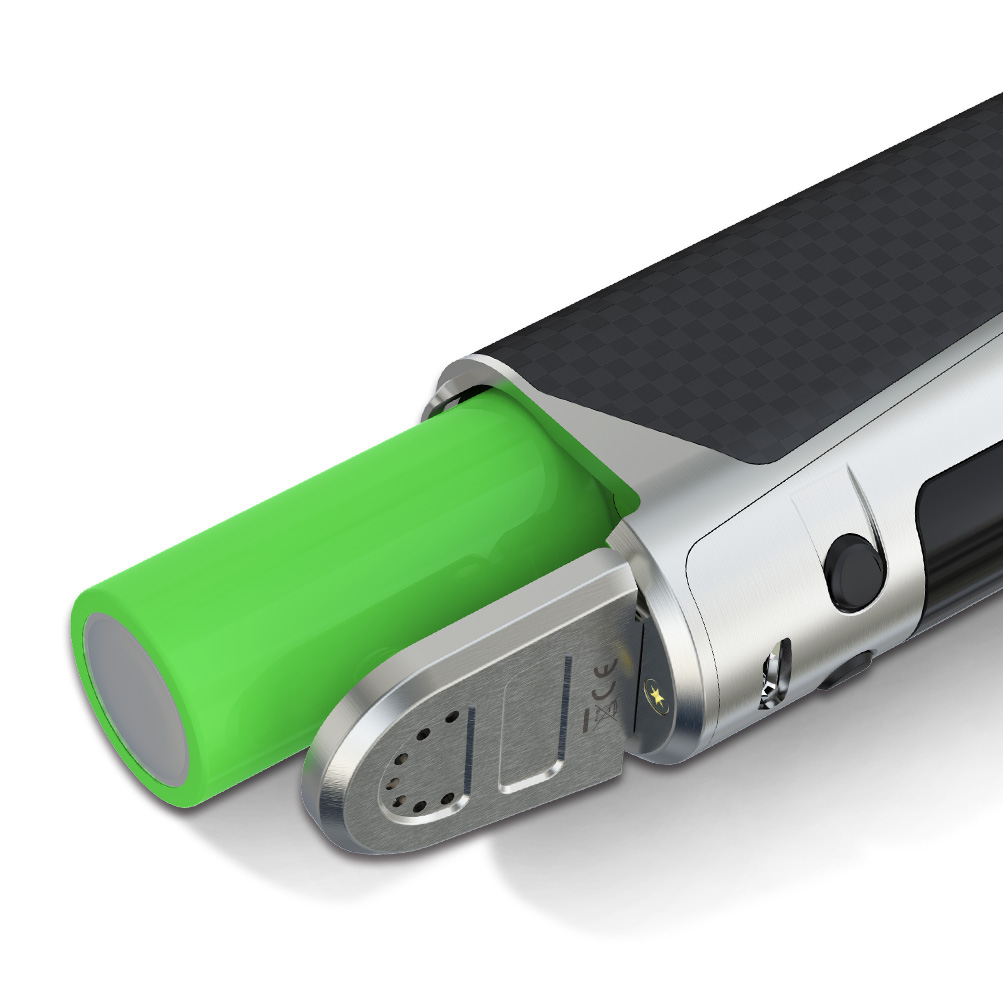 4. Applicable for various tanks. The exquisite spring loaded 510 connector of the eVic Primo Mini is applicable for tanks with 510 length ranged at 4.0mm to 5.5mm. Tanks are also free to go up to 25mm diameter as you prefer.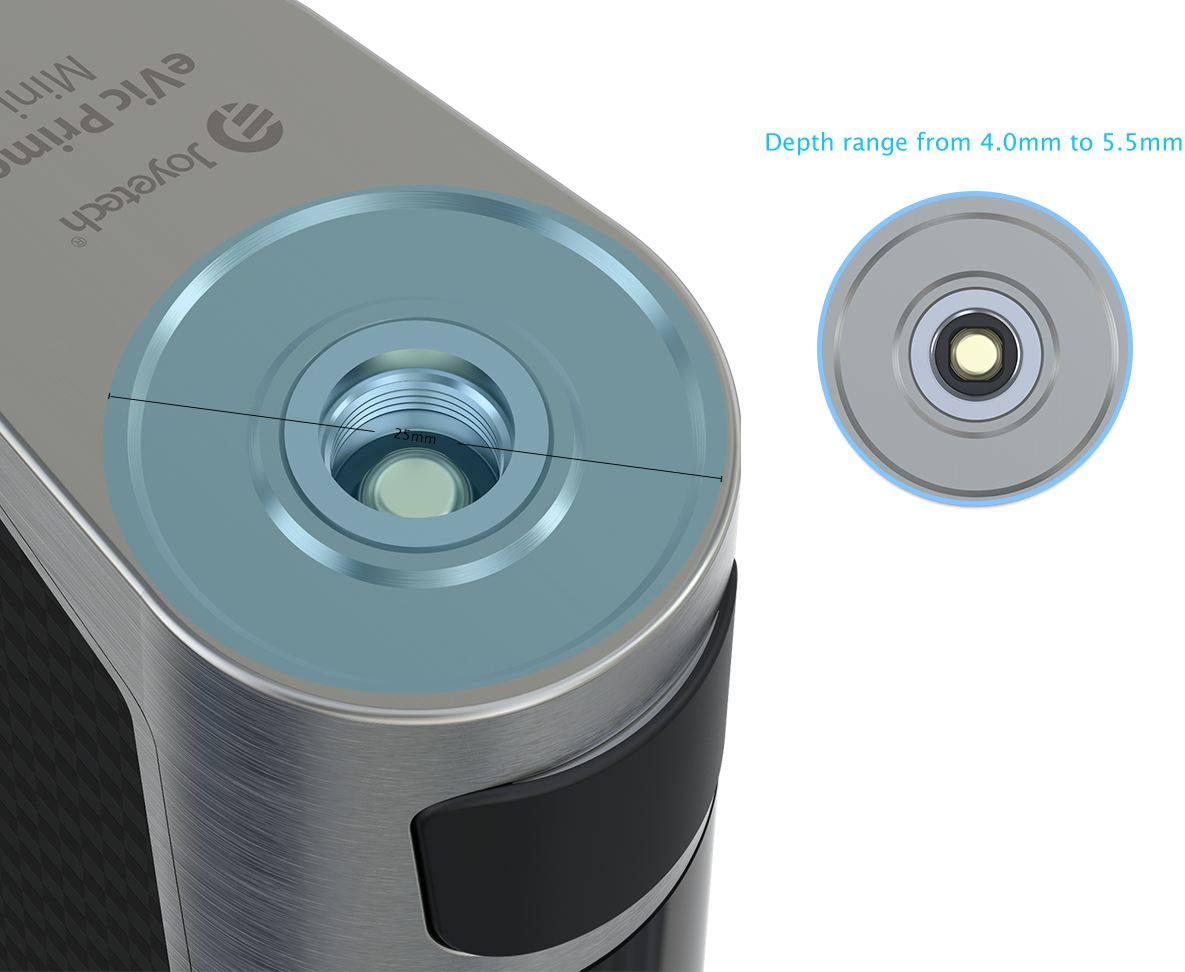 5. Quick charge system. The eVic Primo Mini has 2.0A maximum charging current with which it can get fully charged more quickly than normal ones when using the Avatar quick charger.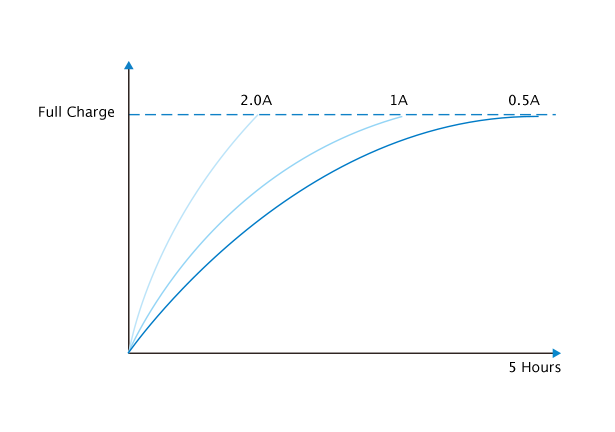 6. Onboard reverse polarity protection. The onboard reverse polarity protection protects the device from damage in the event of reverse battery installation.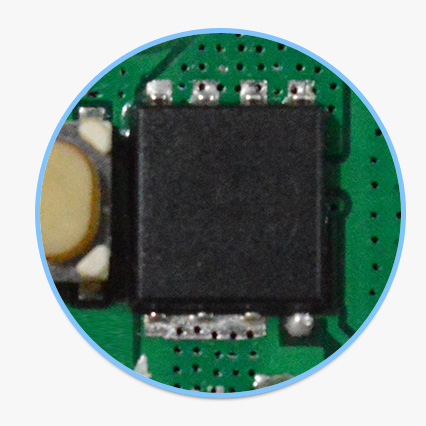 7. Dual circuit protection. eVic Primo Mini applies two sets of battery protection circuit system, realizing overall battery protection of over-charging, over-current and over-discharging, which makes it more safe and reliable.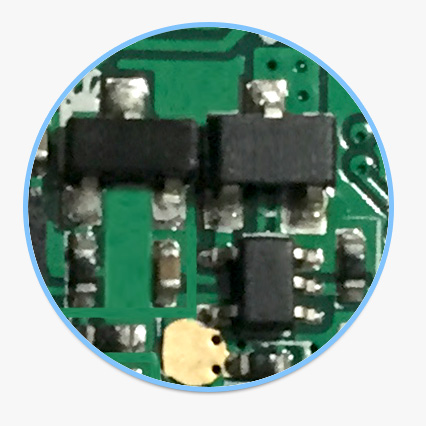 8. Color your vaping life. Available in 5 attractive colors, the eVic Primo Mini makes your daily vaping interesting and colorful.

9. Upgradeable firmware. eVic Primo Mini comes with the upgradeable firmware. Having the latest firmware, real-time clock, preheat, custom logo, and reverse charging are all available.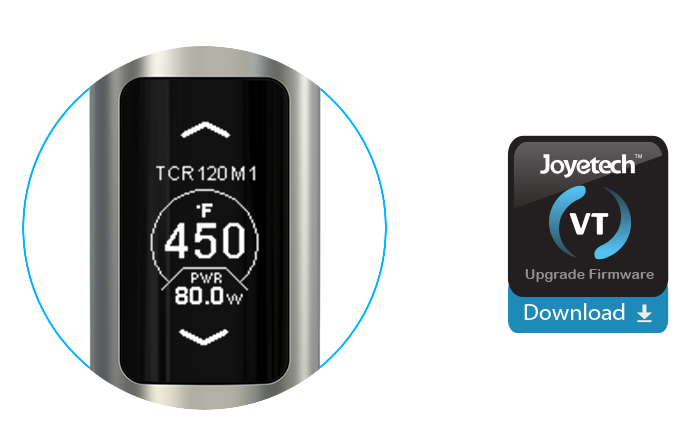 10. Charging. Please always use high-rate 18650 cell. The eVic Primo Mini adopts new equalizing charge system which supports quick charge capability with max charging current up to 2.0A. You can also take out the cells and charge them in a stand alone charger.
Uwell Crown 3 Tank Features:
1. 100% Stainless Steel Construction.
2. Top Filling and Bottom Filling Design.
3. Anti-Leaking Top Filling Design.
4. Tank Locking Screw.
5. Derlin Inuslated Drip Tip.
6. Improved Chimney Design for Stronger Flavor.
7. Cone-Shape Positive Connector on Coil for Smoother Airflow.

3 Months for Battery/ Mod. Atomizer & Accessories are DOA (Dead On Arrival), please contact us within 72 hours of delivery.

Package
Simple paper box. Customary Packing from the factory, the packing is subject to change without notice.