Joyetech RFC RIFTCORE DUO RTA Rebuildable Tank Atomizer

Brand: Joyetech
Unit: set
Net Weight: 200(g)
Combined shipping cost will be calculated automatically by the system after you choose shipping destination in the checkout step.
Product introduction
The Joyetech RFC RIFTCORE DUO RTA is a new high-performance RDA tank with revolutionary coil-free technology, it offers you a fresh and fantastic vaping experience. It uses dual innovative RFC heating elements to heat the E-liquids efficiently and completely, which makes the clouds density and flavor purity rated at the highest level. The Joyetech RFC heating element features a rectangle-chip design with venting holes, and it is made from special metallic materials which results in one million puffs super long lifespan with self-cleaning function for long-term usability. Obviously it can save your time on wire building any enjoy the incredible vapor production.
Joyetech RFC RIFTCORE DUO RTA comes with
1 x Joyetech RFC RIFTCORE DUO RTA
1 x User Manual
Features
1.Molecule heating technology
Introduce the innovative Joyetech RFC heater. Having the molecule heating technology, it heats evenly while working.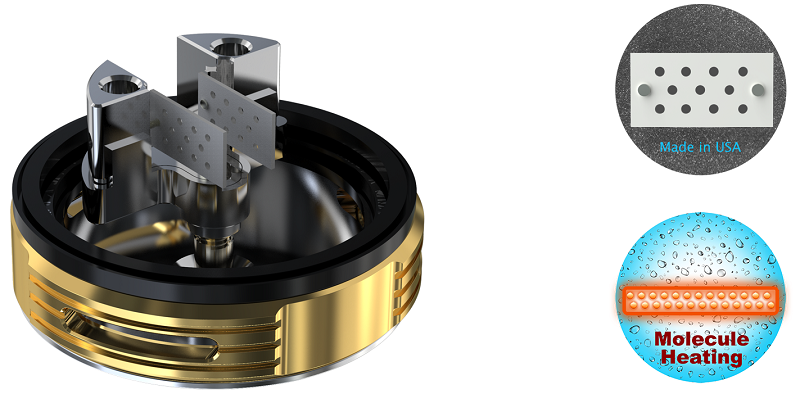 2.Heating evenly, producing delicate flavor
It contributes greatly to the flavor when the heating element heats evenly. That's why Joyetech RFC heater is different.
3.Fast heat conduction
The RFC heater conducts the heating very fast which enhances the vaping experience to a higher level.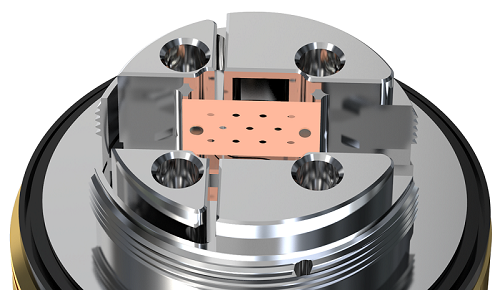 4.Long life span
RIFTCore's uniform thermoconductivity and coefficient of linear thermal expansion across the molecular binding layers makes it possible to achieve long life span.
5.Self-cleaning
Simply ignite the RFC heating element to clean the carbon deposit.All you need is to replace the cotton regularly when flavor gets worse.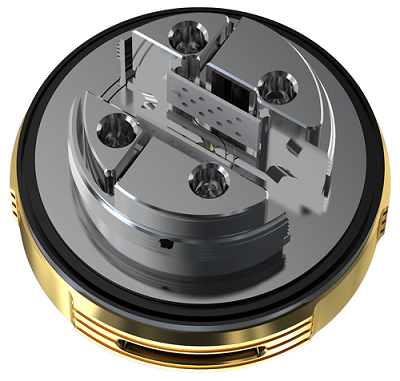 6.Coilless system
Getting rid of the normal coil, make vaping easy for you.


7.Filling with ease
The RIFTCORE DUO atomizer adopts the push-to-open top filling design. Simply push the top cap to reveal the filling hole. Then you're free to go.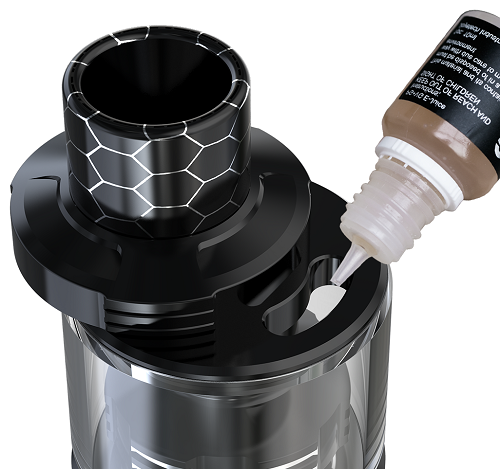 8.Huge airflow slots
The bold airflow structure on the RIFTCORE DUO atomizer was designed to deliver massive vapor production especially with the new ProCD (0.15ohm) head.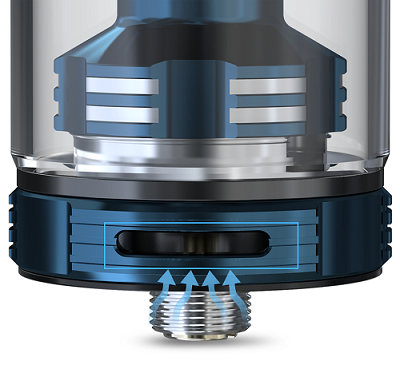 Package
Simple paper box. Customary Packing from the factory, the packing is subject to change without notice.