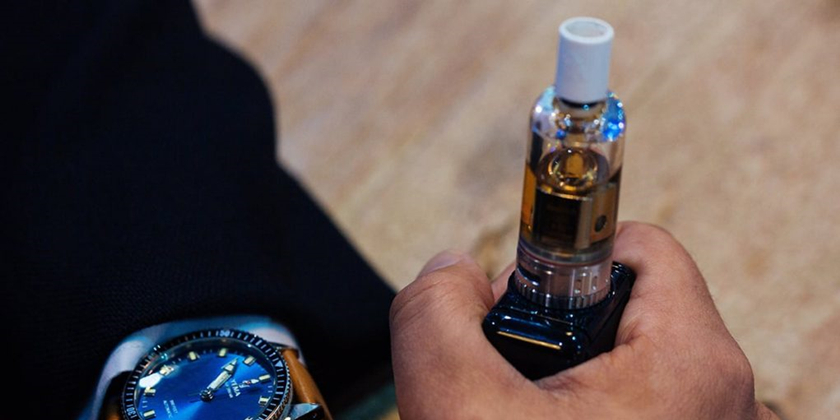 The FDA will postpone the PMTA deadline for manufacturers of vaping products until Sept. 9, 2020. The previous deadline was May 12. The four-month delay is needed because of challenges created by the coronavirus pandemic that is affecting industries and governments around the world, according to the agency.
Today, the 4th Circuit Court of Appeals agreed to remand the case back to federal district Judge Paul Grimm for the purpose of allowing the delay. Grimm has already indicated that he will approve the postponement. The FDA asked the court's permission to grant the delay on March 30. The change was not opposed by the original plaintiffs in the case.
Because the May deadline was imposed by Judge Grimm last year, the FDA was required to first get the judge's permission in order to change it. And because the original decision is being appealed (by the FDA and separately by the vaping industry), the 4th Circuit Court (which is hearing the appeal of Grimm's original decision) had to first temporarily send the case back to Grimm before the change could be allowed.
Every single vaping product, including hardware and all e-liquid (even tobacco-flavored and unflavored), is subject to the PMTA requirement.
The agency explained in a court motion that the coronavirus pandemic has created a number of obstacles for manufacturers intending to file applications, and also for the FDA. They include:
●Labs and research facilities are closed
●Human studies have been suspended
●Travel to offices and factories is difficult or impossible
●Product deliveries from affected countries are delayed
●Some FDA employees have been temporarily reassigned to the U.S. Public Health Service
The delay gives manufacturers four additional months to sell products that were on the market before Nov. 8, 2016. After Sept. 9, 2020, those products must be removed from the market, unless a PMTA has been accepted for review by the FDA, in which case they may remain available for up to one year while the FDA conducts its review.
All products introduced after Nov. 8, 2016 (and all prefilled pods and cartridges containing flavors other than tobacco and menthol, no matter when they were first introduced) must receive FDA marketing approval (an approved PMTA) before they can be sold. Every single vaping product, including hardware and all e-liquid (even tobacco-flavored and unflavored), is subject to the PMTA requirement.
There have been more than 30 PMTA submissions to the FDA already, according to FDA Center for Tobacco Products director Mitch Zeller. Logic and RJ Reynolds are the only manufacturers that have announced PMTA submissions, and Reynolds submitted additional products last week.
Vapesourcing Opinion:
The process for completing a successful PMTA is expensive and complicated, requiring extensive testing, studies, and evidence. The manufacturer must prove to the FDA that its submitted product is "appropriate for the protection of public health"—a deliberately vague and complex standard.
Now,the FDA has officially announced that the PMTA termination date has been changed from May 12, 2020 to September 9, 2020, which leaves more time for manufacturer to prepare.
High-quality vape, we recommend orion vape, uwell caliburn koko