In the vaping world, innovation and creativity constantly push the boundaries of what is possible. One such company that consistently delivers top-notch products is Vandy Vape. Known for its cutting-edge designs and high-quality devices, Vandy Vape has gained a loyal following among vaping enthusiasts. This review will examine their Vandy Vape Pulse V3 Squonk Mod. We will explore its features, performance, and overall user experience to help you determine if it's the right device.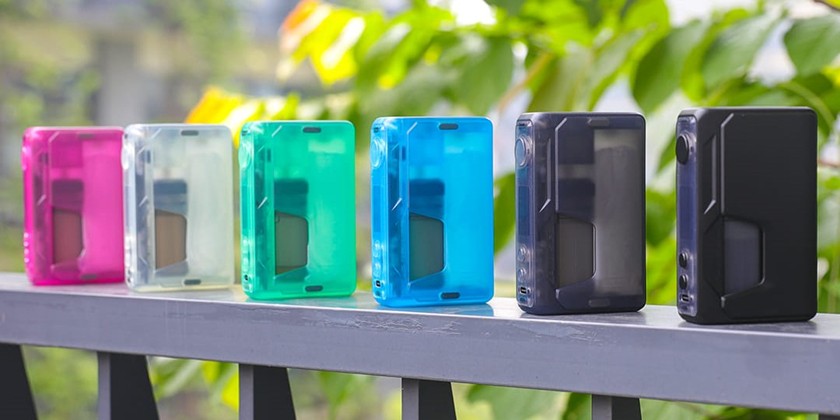 1.
Design and Build Quality:
Vandy Vape Pulse V3 Squonk Mod boasts a sleek, ergonomic, aesthetically pleasing, and comfortable design. It is constructed from durable and lightweight materials, making it a great option for those who value portability. The device features a compact form factor with rounded edges, ensuring a snug fit in the palm of your hand.
The build quality of Pulse V3 Squonk Mod is exceptional. It feels solid and well-made, with no rattling or loose parts. The buttons are responsive and clicky, providing satisfying tactile feedback. The squonk bottle, located at the bottom of the device, is easy to access and holds a generous amount of e-liquid.
2.
Performance and Features:
One of the standout features of Vandy Vape Pulse V3 Squonk Mod is its advanced chip, which offers a wide range of customizable options and safety features. It is powered by a single 21700 or 18650 battery (sold separately), providing ample power for all-day vaping. The device supports wattage, temperature control, and voltage modes, allowing you to fine-tune your vaping experience to suit your preferences.
Pulse V3 Squonk Mod has a power output of 95 watts, ensuring a satisfying and consistent vape. It also features a large and bright 0.91" OLED display, which provides clear and comprehensive information about your vaping settings.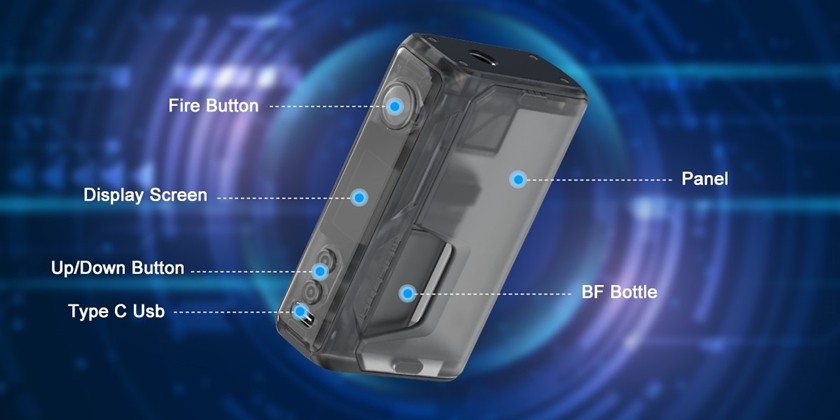 3.
Squonking Experience:
As a squonk mod, Pulse V3 delivers a convenient and enjoyable squonking experience. The Squonk bottle has a capacity of 7.8ml, providing ample e-liquid storage for extended vaping sessions. Refilling the bottle by removing the bottom panel and squeezing your preferred e-liquid into the bottle is easy.
The squonking mechanism is smooth and efficient, ensuring a consistent flow of e-liquid to your atomizer. The device comes with a Squonk-ready 510 connector, allowing you to pair it with your favorite Squonk-compatible atomizer. Whether you enjoy massive cloud production or intense flavor, Pulse V3 Squonk Mod covers you.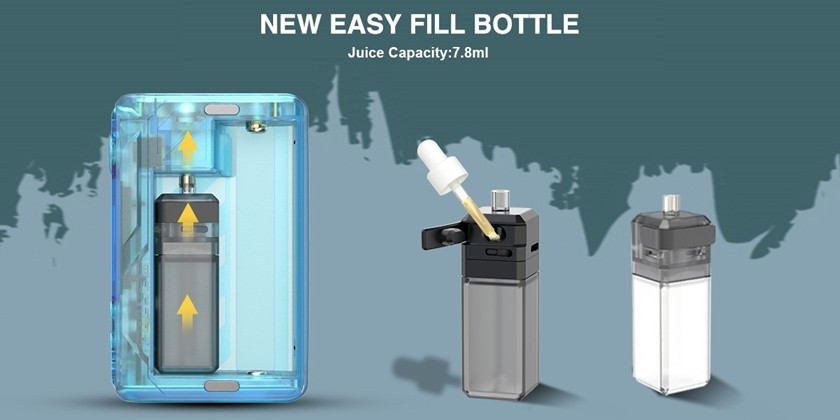 4.
User-Friendly Interface and Safety Features:
Vandy Vape Pulse V3 Squonk Mod is designed for convenience and safety. It features a user-friendly interface with intuitive navigation buttons, allowing for easy operation and adjustment of settings. The OLED display provides a clear and detailed view of essential vaping information such as battery life, wattage, resistance, etc.
In terms of safety, the device incorporates multiple protections to ensure a secure vaping experience. These include short circuit protection, overheating protection, low voltage protection, and reverse battery protection. With these safety features, you can vape with peace of mind, knowing your device is protected against potential hazards.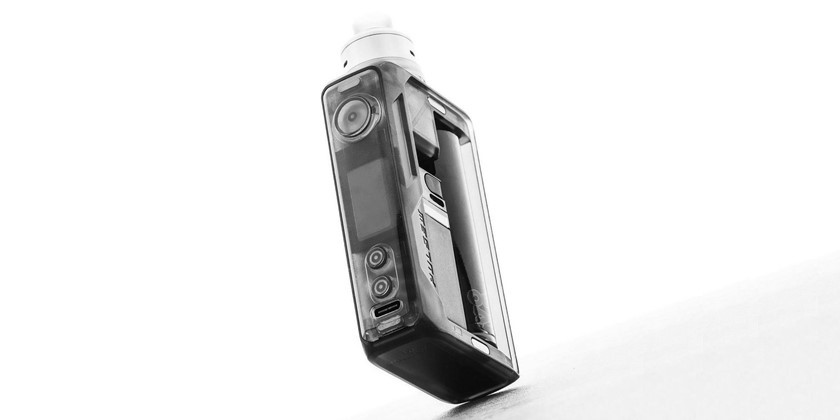 5.
Customization and Firmware Upgrades:
One of the key advantages of Vandy Vape Pulse V3 Squonk Mod is its customization options. The device allows you to adjust various parameters to fine-tune your vaping experience. Whether you prefer a higher wattage for bigger clouds or a specific temperature control setting for enhanced flavor, Pulse V3 Squonk Mod offers the flexibility to cater to your preferences.
Furthermore, Vandy Vape frequently releases firmware updates for their devices, including Pulse V3 Squonk Mod. Furthermore, these updates ensure optimal performance and introduce new features and enhancements. By keeping your device up-to-date with the latest firmware, you can continue to enjoy an improved vaping experience over time.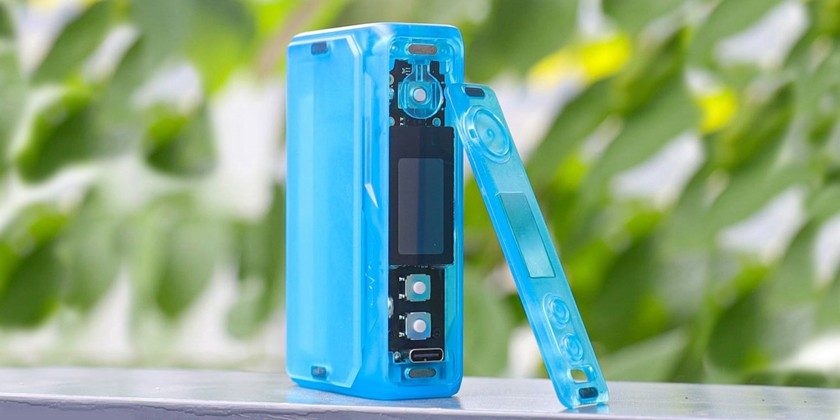 * Comparison with Other Vandy Vape Pulse Products:
While Vandy Vape Pulse V3 Squonk Mod is undoubtedly a remarkable device, it's worth mentioning other notable products in the Vandy Vape Pulse lineup. Furthermore, one such product is the Pulse AIO, an all-in-one kit that combines a pod system's convenience with a squonk mod's versatility. It features an external 18650 battery and a 5ml e-liquid capacity, making it perfect for vapers who prefer a compact and hassle-free setup.
Another option worth considering is the Pulse AIO Mini, a more compact version of the Pulse AIO. Likewise, it boasts an external 18650 battery and a 5ml e-liquid capacity, making it an ideal choice for vapers who prioritize portability without sacrificing performance.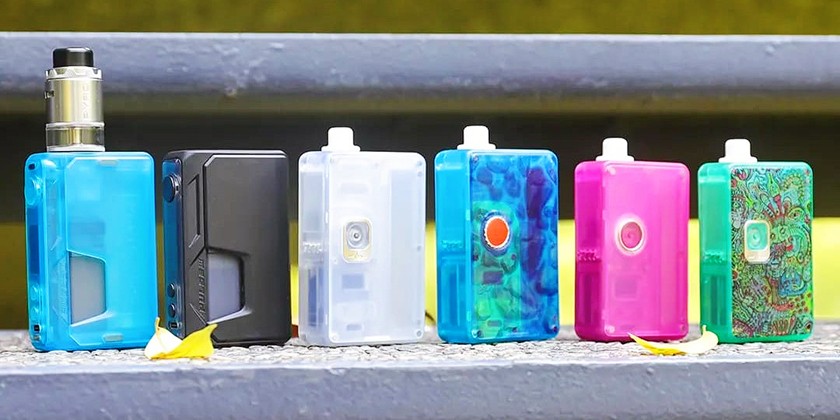 Overall Experience and Final Thoughts:
Vandy Vape Pulse V3 Squonk Mod is undoubtedly a standout device in the Squonk mod category. Its sleek design, exceptional build quality, and advanced features make it a top choice for vapers seeking a reliable and customizable vaping experience. The squonking capability, combined with the convenience of the large e-liquid capacity, provides a seamless and enjoyable vaping session.
Additionally, the device's user-friendly interface, safety features, and ability to upgrade firmware contribute to a positive user experience. Whether a beginner or an experienced vaper, Pulse V3 Squonk Mod offers a versatile platform to cater to your vaping preferences.
If you're interested in purchasing Vandy Vape Pulse V3 Squonk Mod or exploring other Vandy Vape products, I highly recommend checking out Vapesourcing. Similarly, they offer various Vandy Vape products, including Vandy Vape Pulse V3 Squonk Mod, Vandy Vape Pulse AIO, and Vandy Vape Pulse AIO Mini. Visit their website at Vandy Vape to browse their selection and find the perfect vaping device for your needs.