Vaporesso is no stranger to a pod kit and has provided us with some beauties such as the XROS range, Luxe Q, PM40, and Barr kits. And now! Vaporesso OSMALL 2 is another legendary successor of Vaporesso Osmall!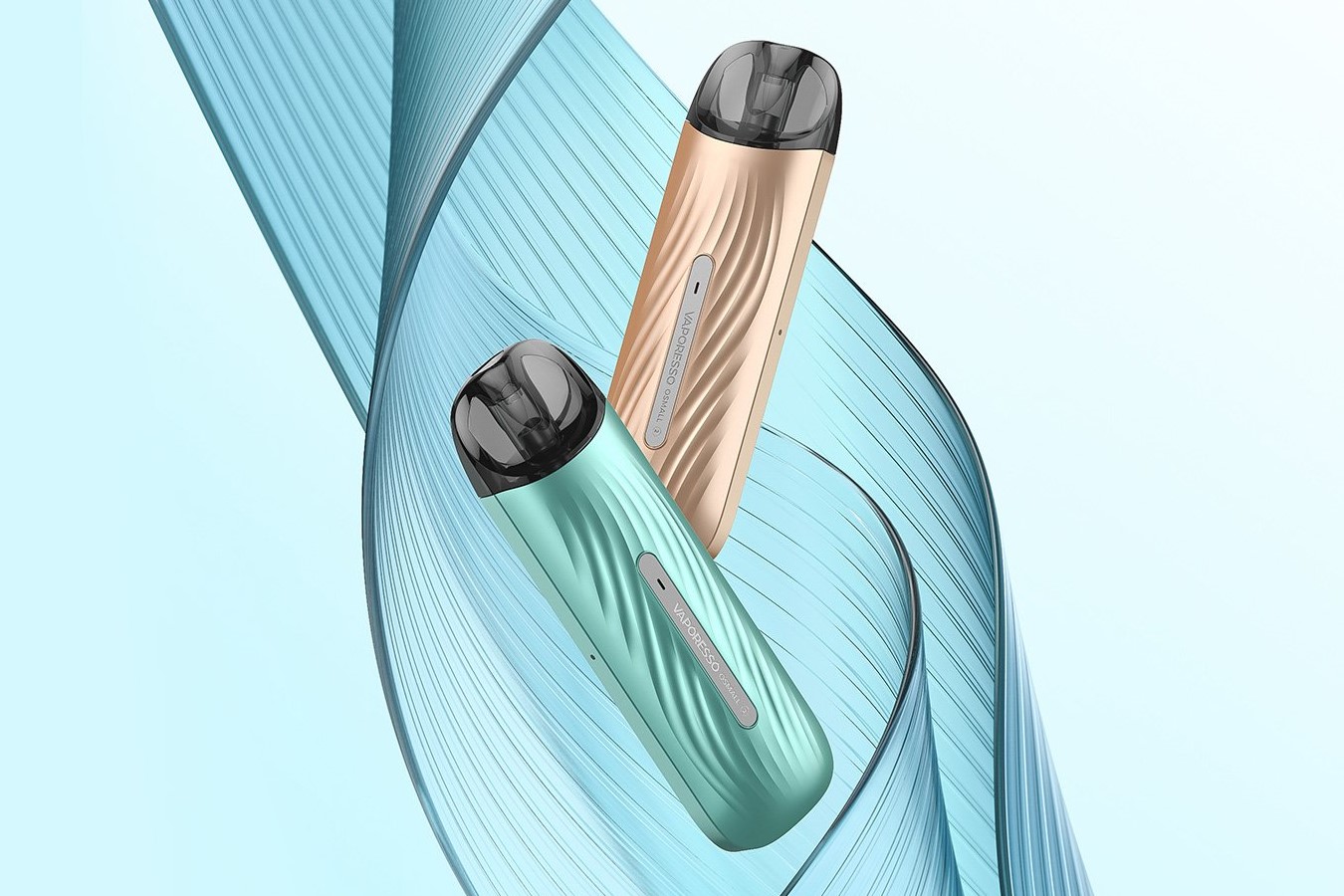 OSMALL 2 is an MTL pod system easy to use for everyone. Equipped with a brand new 1.2Ω coil, it allows users to enjoy high-strength nicotine satisfaction and extends the longevity of each coil. Compare to the original Osmall, Osmall 2 steps up its game to enable better flavor delivery and representation.
Let's check out what updates are there for us!
What To Expect From
Vaporesso OSMALL 2 Kit...
Like the original, this has stayed true to its roots of being a simple-to-use pod kit.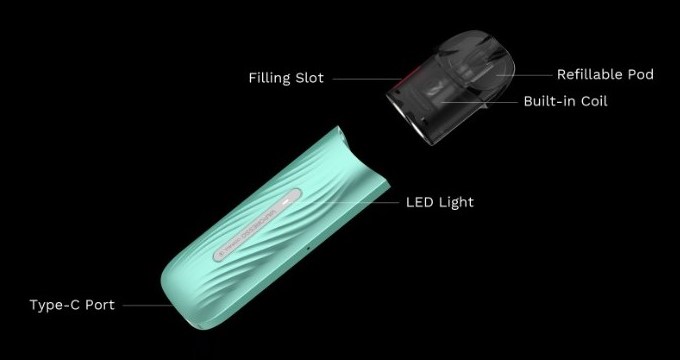 In fact, apart from charging and filling this is as simple as a disposable vape!
Vaporesso Osmall 2 has a 29% bigger battery capacity than the previous one. Powered by a 450mAh battery with easy charging via a USB Type-C port, the Osmall can last all day. This is a bit slow as you can get 2 and 3A charging devices – but with a small battery like this, it shouldn't take long to charge anyway.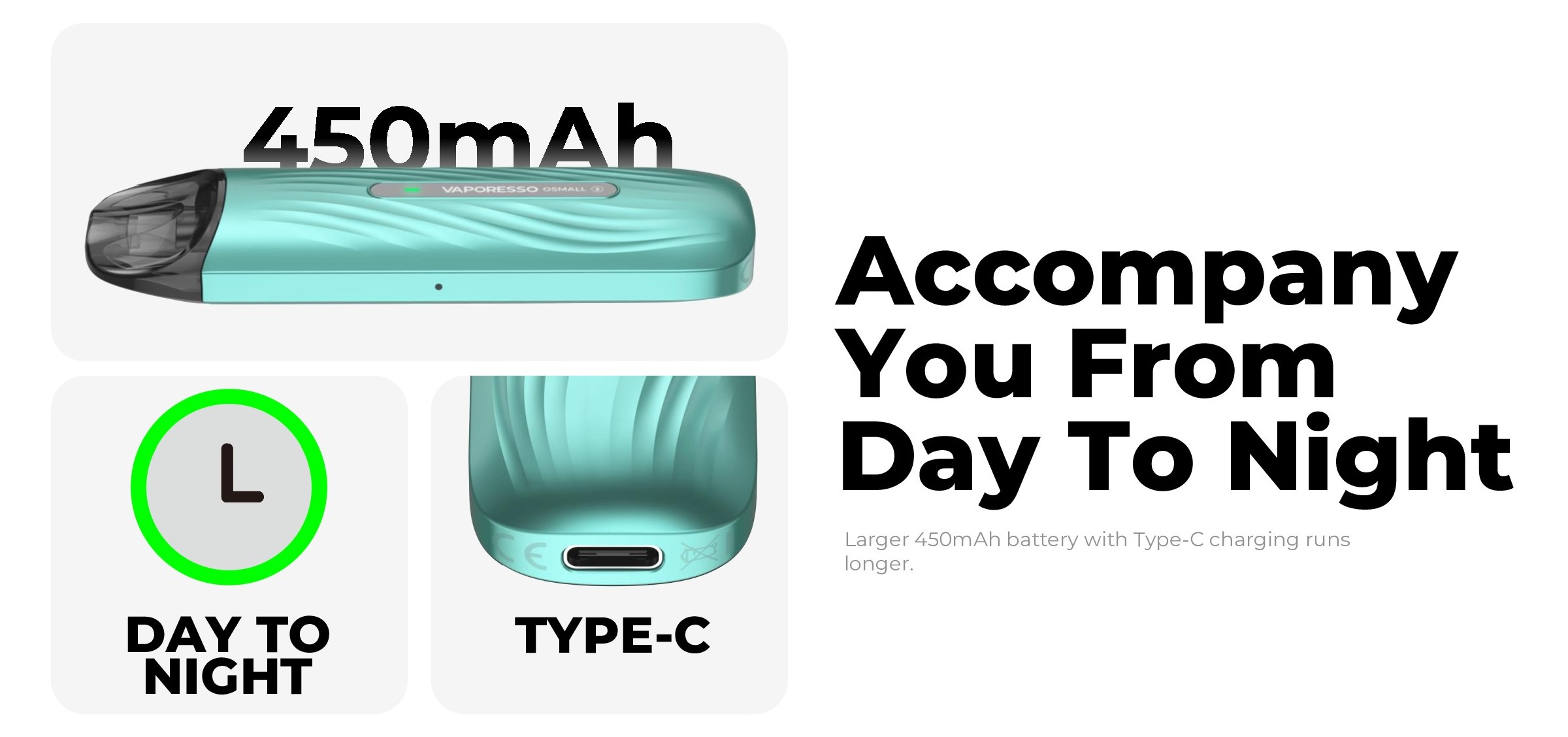 An LED indicator is there to inform you of the status of the battery.
You have no buttons or adjustments – simply inhale on the mouthpiece and this should fire up automatically.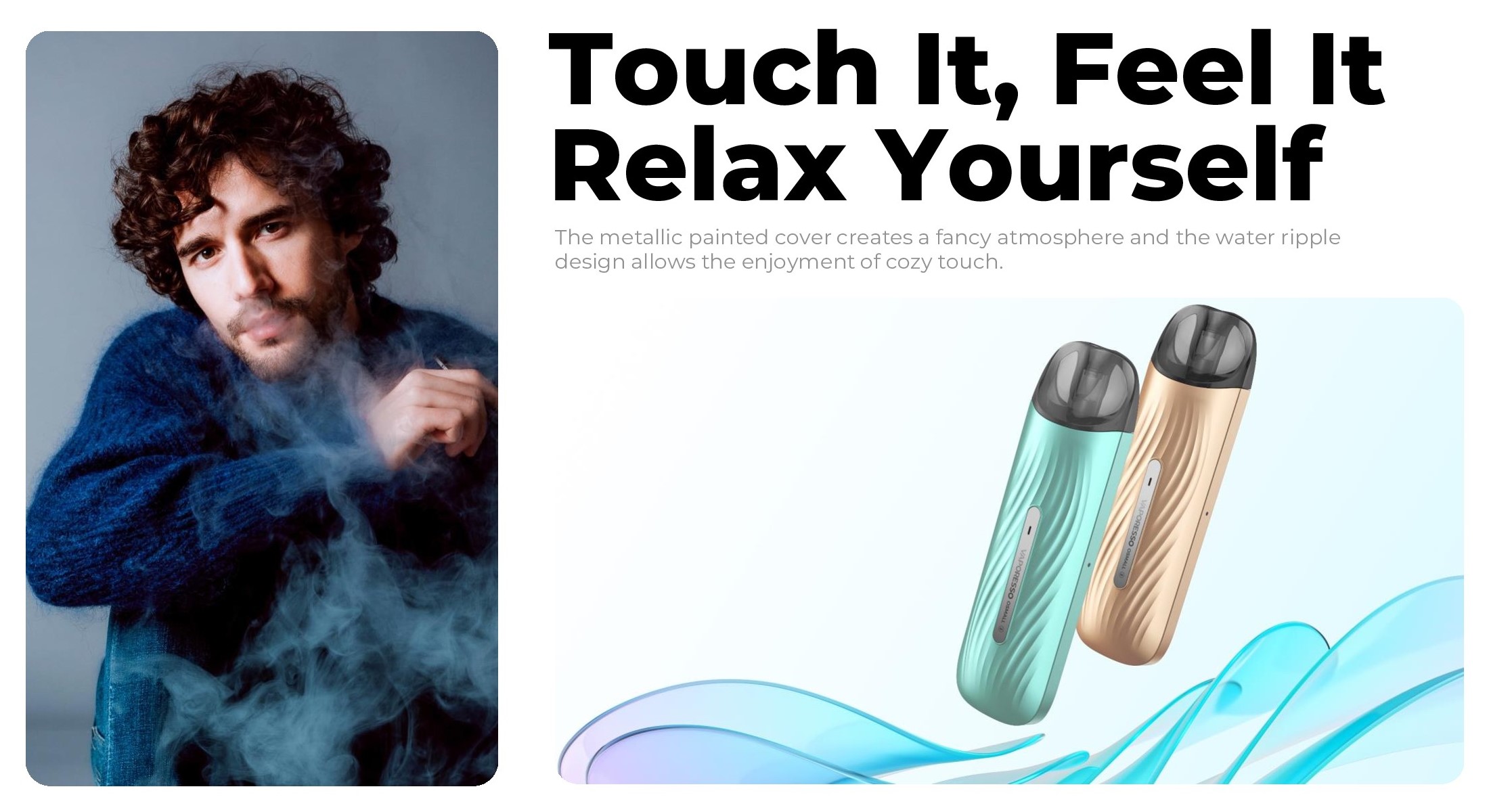 The pod section is where your e-liquid and coil live. This is refillable with up to 2ml of your own e-liquid via the side fill port.
Inside the pod is the coil. This is non-replaceable and when it wears out you just install a new pod assembly. This is beneficial for those who don't want the mess of coil changes – see mega simple!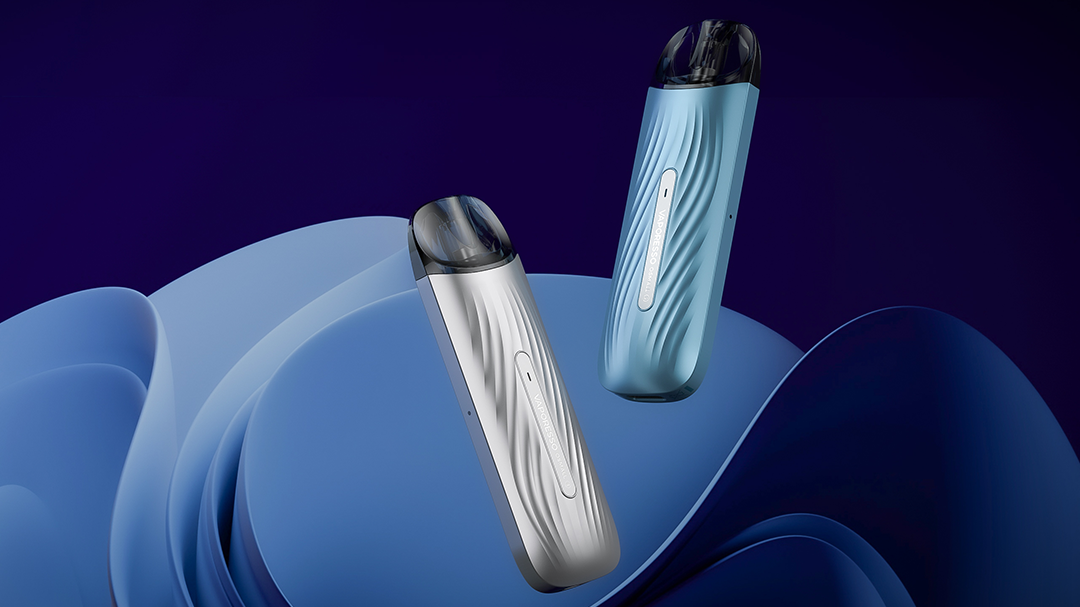 We've noticed that Vaporesso Osmall 2 has a brand-new 1.2Ω coil. It can deliver high nicotine satisfaction and great flavor that satisfies the need for nicotine and abundant flavor. What's more, it is also compatible with the original Osmall pod. You can use the original Osmall pod (again 1.2ohm coil) here too.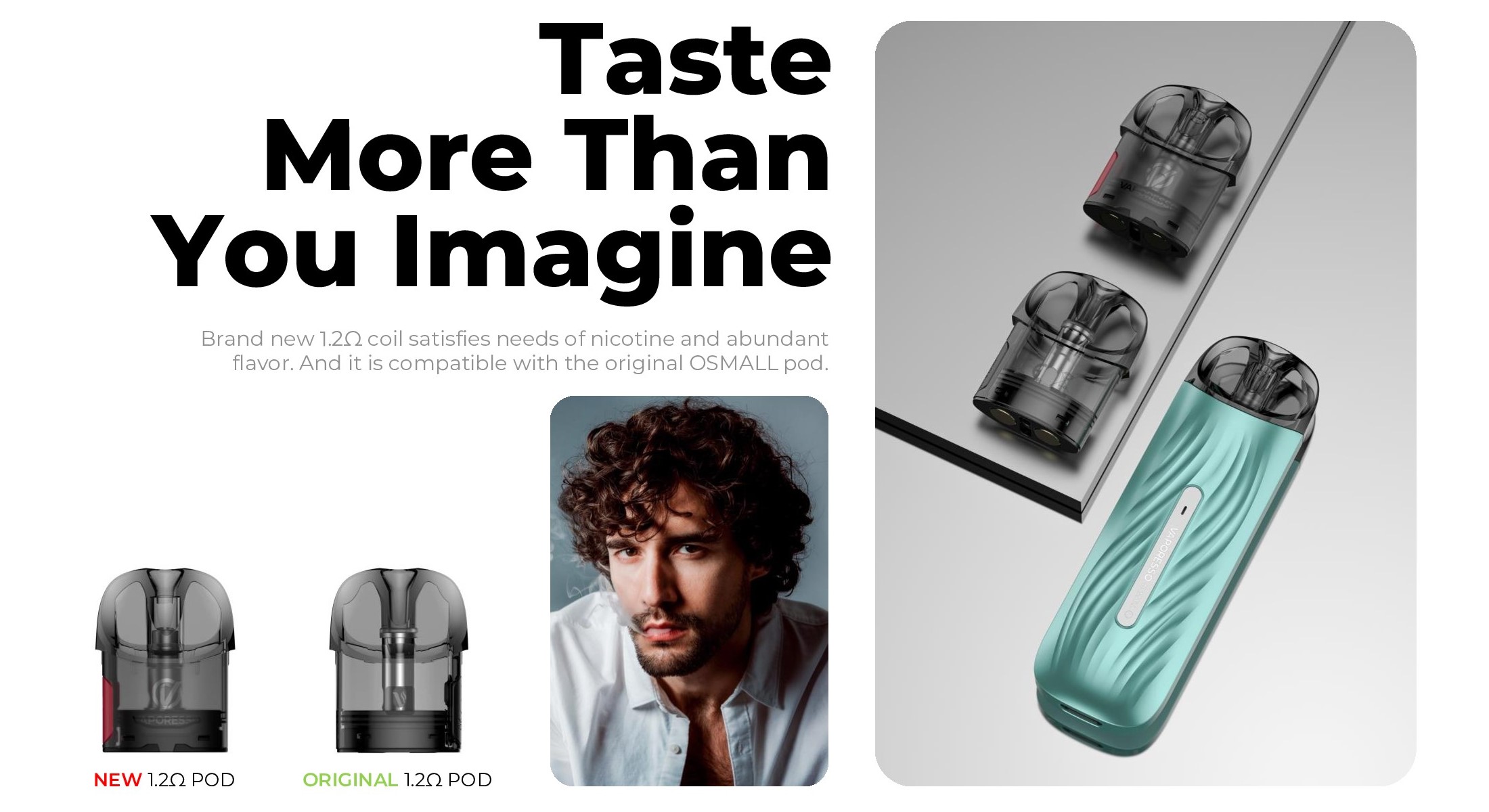 It may be a reliable and easy-to-use MTL device for you to vape.
To help prevent leaks and guarantee a fuss-free vaping experience, "Vaporesso SSS Leak-resistant technology" has been utilized with plenty of sealing in the pod body.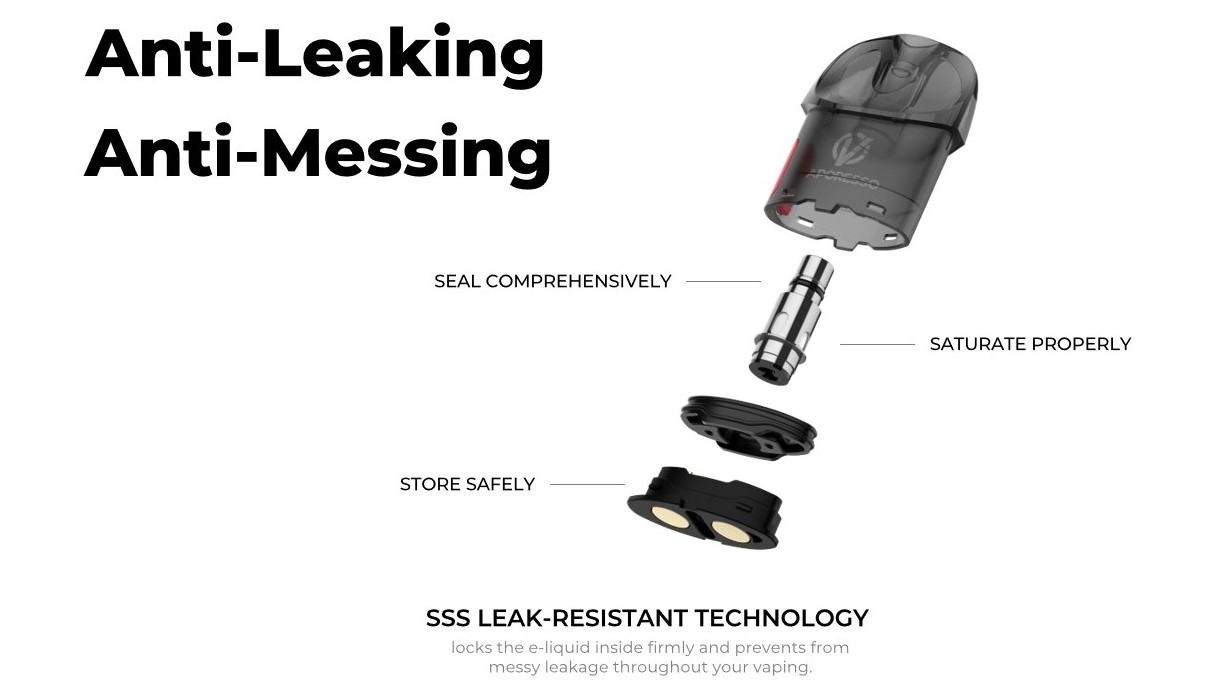 Take a look at Vaporesso Osmall 2, unlike the previous Osmall's purely steek and textured metal appearance, its design is fancy and cozy. The metallic Painted Cover creates an elegant look, also, the Water Ripple Design offers a comfortable grip and makes it stylish.
There are 7 color options to choose from Black, Grey, Silver, Gold, Green, Blue, and Pink.