OneVape Mace Replacement/RBA Coil (4pcs/1pc)
Brand: OneVape
Unit: set
Net Weight: 88(g)
The combined shipping cost will be calculated automatically by the system after you choose the shipping destination in the checkout step.
Product introduction
Welcome the new OneVape Mace Replacement Coil which is specially designed for OneVape Mace Pod Kit and OneVape Mace Pod Cartridge. And the Mace coil comes with four kinds of options to meet your different needs, such as Mace TM0.2ohm (Triple Mesh Coil), Mace DM0.3ohm (Dual Mesh Coil), Mace M0.6ohm (Single Mesh Coil) and RBA coil which is designed for DIY enthusiasts. 1pc for RBA coil, 4pcs for other coils. Get one OneVape Mace Coil as a spare part.
Parameters
Quantity: 4pcs/pack; 1pc/pack(RBA)
Coil Type: Mace M 0.6ohm(Single Mesh, Best 23W);
Mace DM 0.3ohm(DTL Dual Mesh, Best 45W);
Mace TM 0.2ohm(DTL Triple Mesh, Best 70W);
RBA(Support 0.2-2.5ohm Coil)
Fit for: OneVape Mace Pod 55/70 Kit and OneVape Mace Pod Cartridge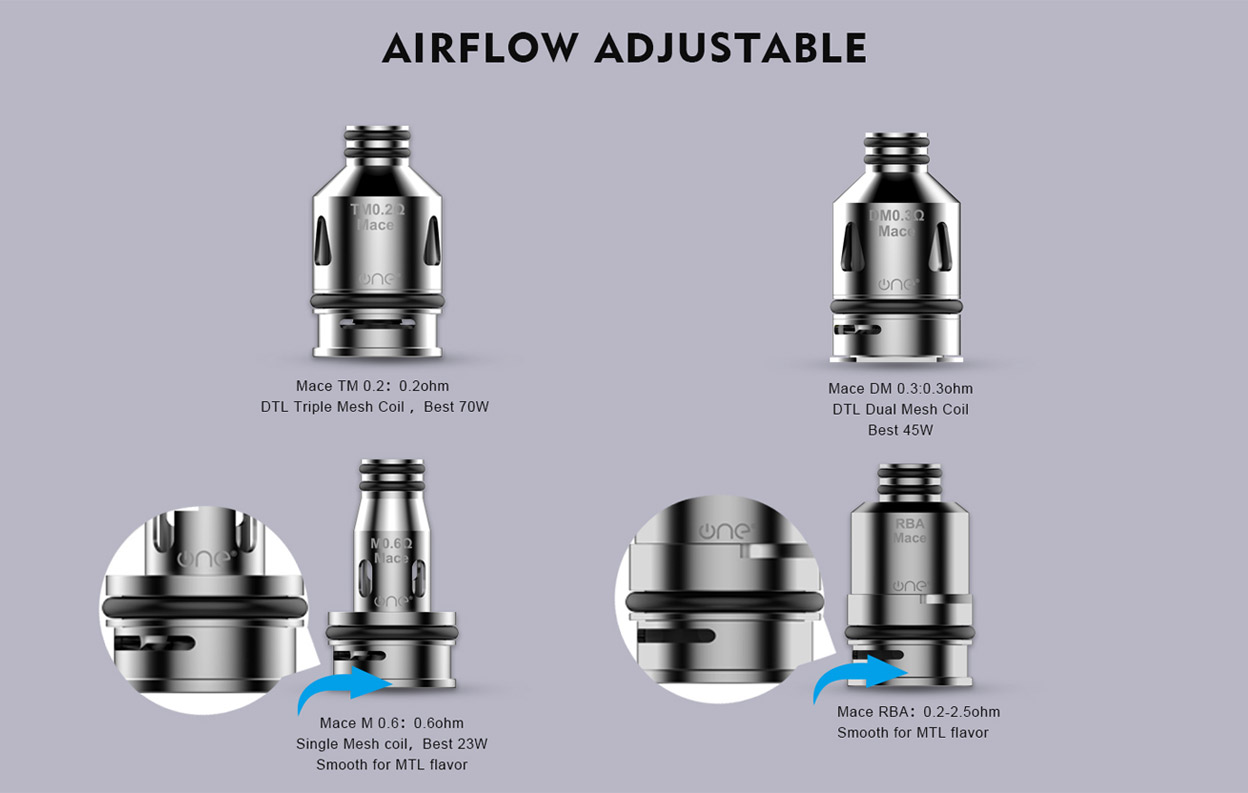 OneVape Mace Replacement/RBA Coil comes with
1pc x OneVape Mace RBA Coil or
4pcs x OneVape Mace Replacement Coil
Package
Simple paper box. Customary Packing from the factory, the packing is subject to change without notice.