The dual-battery TC box mod is generally based on high-power full output and endurance, so it is often not dominant in size and weight. If the box mod in the pocket is too heavy, such as the weight of a brick, many players must have encountered. The lightweight dual-battery box mod is also being pursued by many players. The 
HCigar Wildwolf 235W
, which is shared today, is one of the representatives of lightweight. The appearance of the mod is a simple and fashionable. The buttons and screen on the front are also the trends of the recent period, and they are also equipped with a selection function key. As a dual-battery product, its size is the only 85*45*30mm, and it has an oval shape, which feels good in the hand. It is made of zinc alloy, matte color matching is used for both black and red parts, and the red part also uses a skin-feeling touch paint, which makes it extremely excellent in visual and grip. In addition, the player does not have to worry about its wear resistance. As long as you don't fall to the ground or heavy bumps, it will never fall off.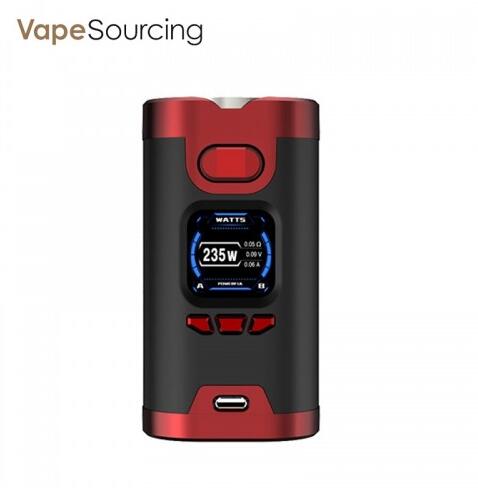 Although its workmanship and styling are excellent, the most important feature is that it has the conditions that most of the dual-battery zinc alloy mod does not have - lightness. In the case of not installing the battery, its weight is only 100g. If you compare the dual-battery products of the same material, you will find that its advantages are extremely obvious. Even for many single-battery mods, it is still lighter. Because the atomizer interface will make its diameter larger than the general
box mod
due to the styling problem, the original package is equipped with an atomizer ring, so that when it is matched with a 22mm atomizer, it is no longer abrupt and more beautiful. On the chip side, HCigar developed the chip called Towis XT235 for this mod separately, so its highest power output is 235W, and the chip matching screen is a 1.3-inch TFT color screen, its display effect, clarity and the brightness is much better than most products on the market, and the UI of the interface is also very scientific.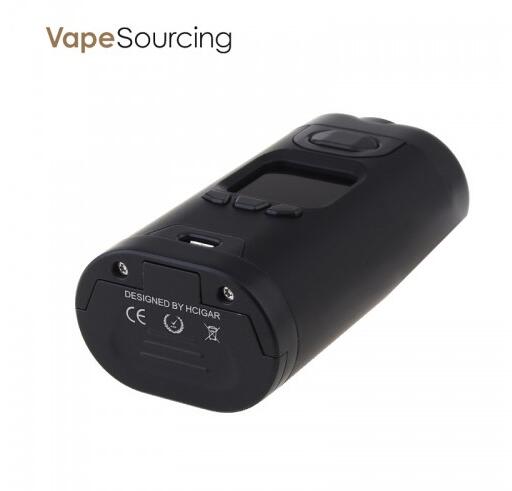 The ignition speed of
HCigar Wildwolf TC Box Mod
is very fast, and the output power is not different from the current setting. The adjustment of the operation also eliminates all kinds of troublesome combination keys by adding the function keys, so I really have no way to give it a pick in daily use, and it's definitely one of the
best box mods
on the market. Other best box mods such as:
Black GeekVape Aegis Legend MOD
Blue Vandy Vape Pulse BF 80W Mod