When the SMOK MAG KIT was launched, I ordered one at once. Until now, its trigger-to-fire design, and the clip-shaped battery mod still makes me amazed delightful. Now I got the latest Mag series products, the
Mag Grip Kit
, so I will make a comparative evaluation between these two kits. The first is the Mag Grip Kit, the first impression it gives me is the more smooth and subtler lines on the mod, and it doesn't like the MAG KIT, full of American masculinity. Considering its size, the Grip Kit is more fit for girls or vapers who have small hands. The grooves on the upper part of the mod are optimized to maximize the practicability that makes the mod more comfortable to grip and hold. Following the style of Mag, MAG Grip still adopts the exquisite small fire key, as the trigger of a gun, and you can press the triggering button easily. As for the included TFV8 Baby V2 tank, although we have seen it on
Species Kit
, this time SMOK brings two new coils, Baby V2 S1, and Baby V2 S2, which are custom-made coils for Stick series battery with intense clouds and flavor.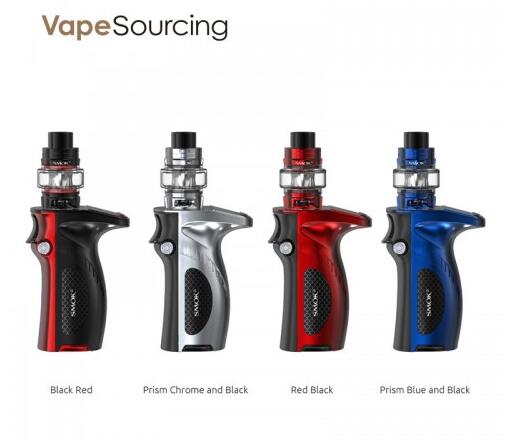 About the Mag Grip Kit's performance. Firstly I must say that its gripping feeling is so awesome, better than the MAG. When I was using it, from the tip drip to the air intake, from the appearance to the coil, everything is changing to enhance the smoke. Single, dual and triple steel net coil, with the support of large air intake, not only the amount of smoke is increased, but also the concentration of smoke is also significantly improved. The second one is
Smok vape
MAG KIT, whose line's movement is perfectly matched to ergonomics and the degree of match between the ignition key and the index finger is particularly surprising. Of course, these are aimed at users with high personalized requirements, this kind of profiled and publicized design is not unwilling to be mediocre, and it is not unreasonable to adopt aesthetics. In addition to the appearance of the simulation of the prototype, the kit's concept of the clips is all controlled by the switch next to the ignition key. About the TFV12 Prince tank, we have reviewed many times in different kit, so here we will not introduce it.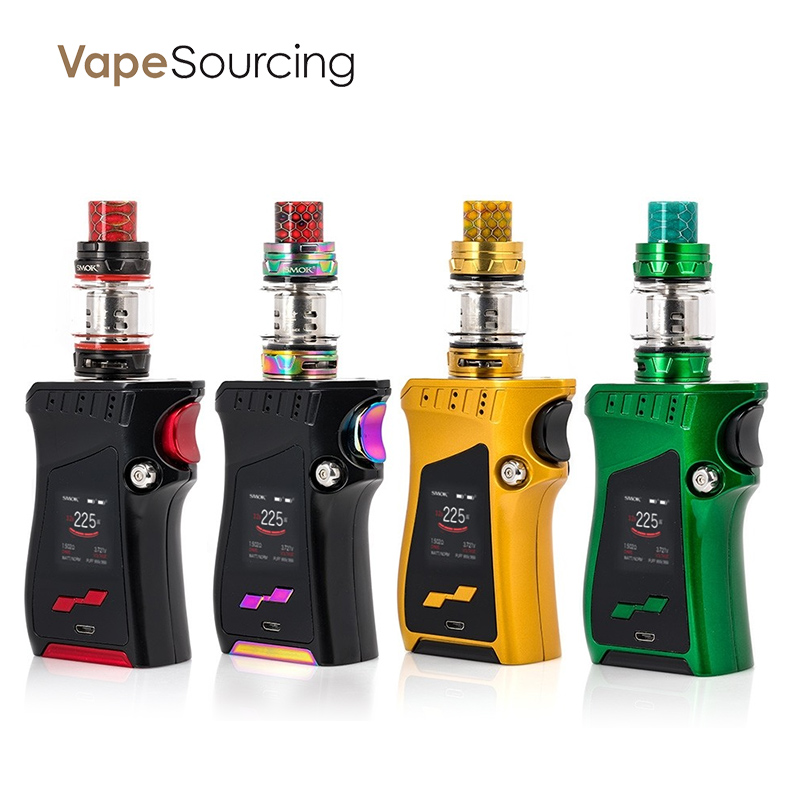 About the MAG KIT's performance. Firstly we use the Q4
SMOK TFV12 PRINCE Replacement Coil
, low resistance of suction, excellent smoke intensity, large amount of smoke, taste reduction and layering are quite good performance, and the service life is considerable, I used a total of about 70ml of e-juice in the 75W state ( changing three flavors in process), there has been a slight taste deviation, according to my experience, can still consume more than 50ml of e-juice will have a paste. The T10 finished coil, relatively speaking, has a relatively tight suction resistance, but is stronger than the Q4 in terms of layering, richness, and smoke reduction, but the amount of smoke is smaller, and it is slightly better than the Q4 in terms of service life.