Three days ago I received a GeekVape Aegis Legend Vape Mod, which is bought from vapesourcing
vape online shop
. After vaping for a few days, I will make a comparative review about it with Vapor Storm Puma TC Box Mod I often use.
It features a new advanced AS chip (upgraded from Aegis) and a color display that provides a complete temperature control solution for nickel, titanium, stainless steel and TCR. In addition, there is a bypass mode that turns it into a mech box. Aegis Legend uses six different materials to provide extreme durability while maintaining its rugged character. The Aegis Legend is a dual 18650 battery box mod with a maximum output of 200W.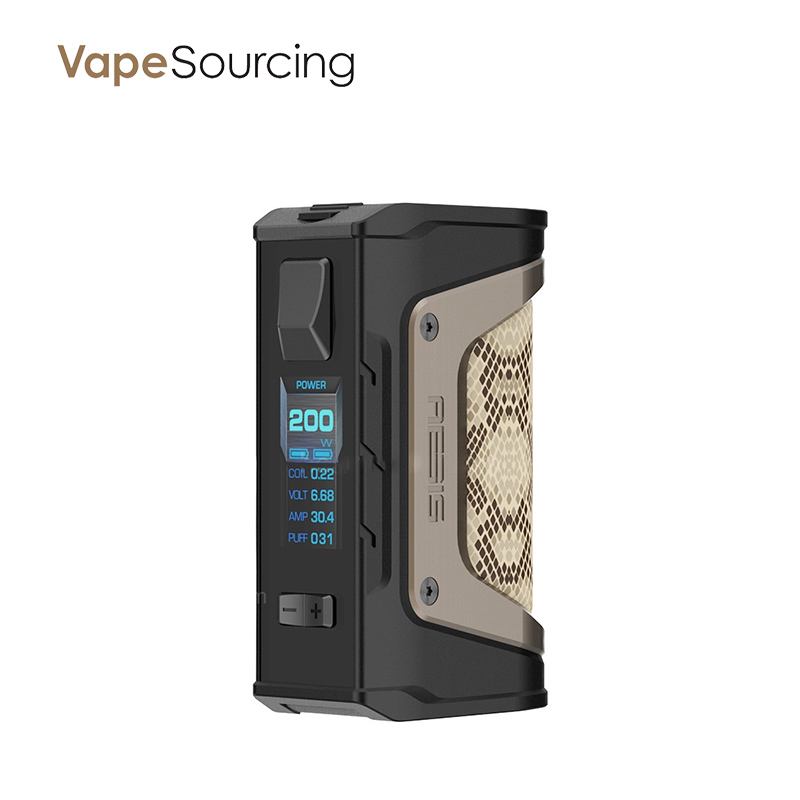 About the 
GeekVape
Aegis Legend's performance. Custom power curve mode is the most surprising feature I think. It is simple and convenient for users to experience a variety of taste changes. This function has 5 custom setting bits, which can be used to set different power in different stages of ignition to achieve the purpose of changing the taste curve. And the custom setting is very simple and can be operated directly on the box, which is much more convenient than the DNA chip. For example, in the use of composite liquid smoke, we can use high power output in the early stages to pursue full taste, a smooth mid-term transition, and low-power output at the end to make the level more clear to achieve the ultimate taste.
Vapor Storm Puma TC Box Mod
It is a very decent and fashionable device at a very reasonable price, which is made from ABS plastic with a really nice feeling rubberized finish that seems very durable. The Puma box mod comes in some groovy designs which won't be for everyone but others will love, and I was very happy with the received version. The Puma is a 200W device when used in variable wattage mode, but when in bypass mode and used with the right ohm resistant coil, it does have the capabilities to fire up to the 230W.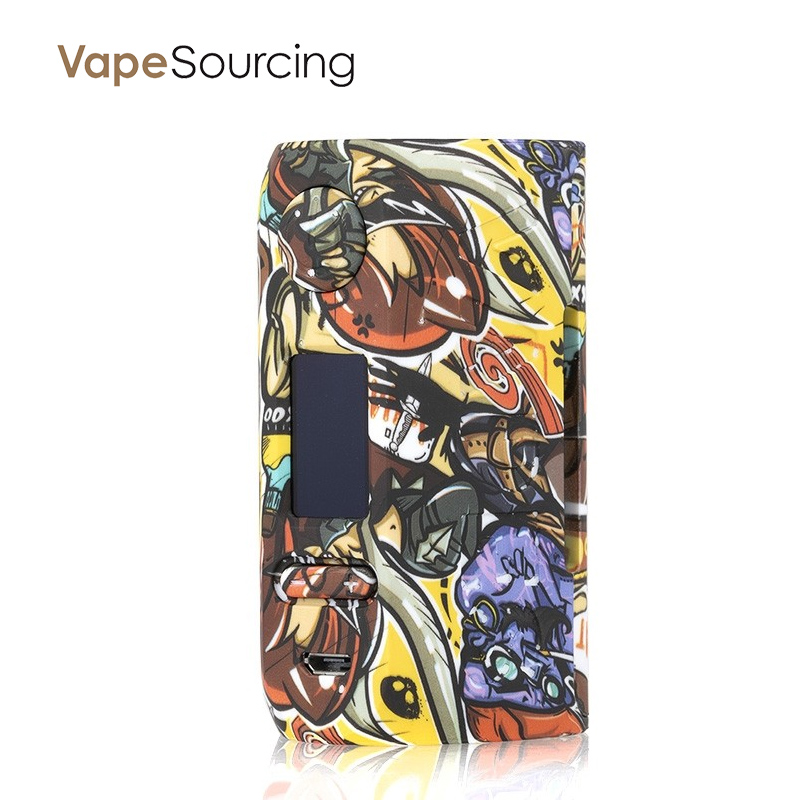 About the Puma's performance. Firing and ramp up times are getting better and better on devices and the Puma fires instantly without noticeable delay. The fire button hidden in the design is easily found and has a nice clicky feel to it. The curve feature works well and the device remains quiet at low wattage, I only took the wattage as high as 110w only because I don't enjoy vaping at high wattage. And I noticed how cool the device kept, it really seemed the chip was not having to break a sweat so if the Puma doesn't fire up to 200W. So which one is your favor
box mods
?