Returning to the history of Aegis, I think GeekVape is really a company that pays attention to market pulsations. When the single battery was booming, the first generation Aegis was launched, and then the dual battery and the big smoke are flavored, Aegis Legend appeared. Under the prevailing
nicotine salt e-juice
and pod devices, the Aegis Mini was designed in the first place. The 
Aegis Mini box mod
still has the style of this series. Leather surface, stitching, cushioning rubber and metal elements, the larger difference is that the metal surface on both sides of the leather surface is composed of four triangles with sharp angles, and the outer side also has sloped lines. With the addition of masculine, the light and shadow effects from the reflective surfaces at different angles are also very eye-catching.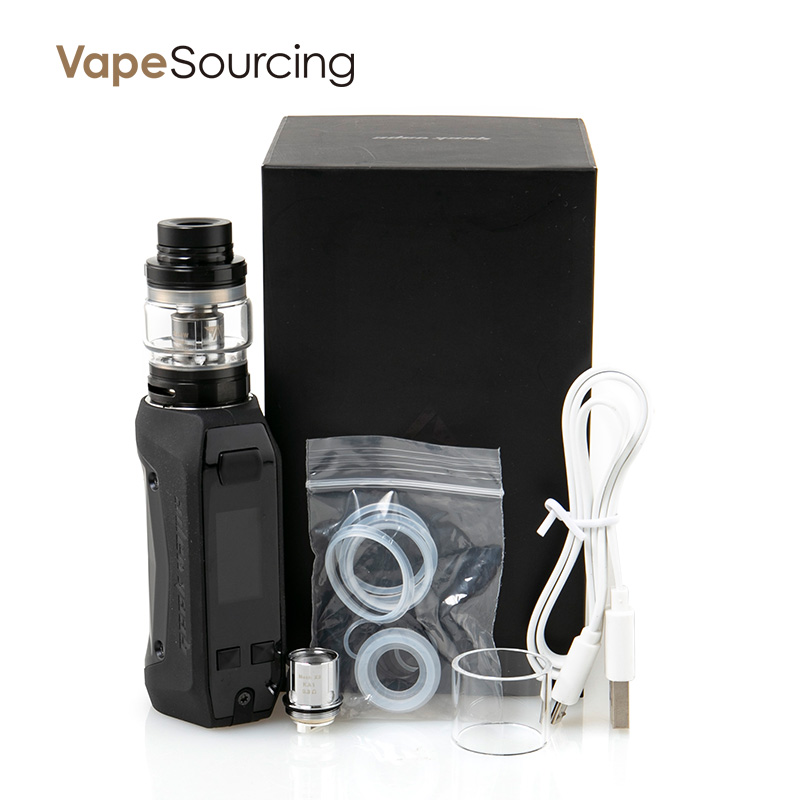 After changing to the built-in battery, the body shape is obviously smaller, only 78mm height, the largest width, and depth are 28mm and 36mm, with the signature curved leather surface, the grip feeling is very good. The button's feedback power is also very clicky. However, this does not mean that it completely sacrifices the endurance. The most widely used Sony VTC5A is 2600mAh, while the Aegis Mini
Vape Mod Kit
is 2200mAh. It also supports up to 2A fast charging, which can restore the power to over 80% in half an hour. The highest output dropped slightly to 80W, but it fits MTL and single coil, which I really like. The interface is changed back to the traditional black and white color, self-regulating, three-material temperature control, taste curve, and straight output, the function is the same. Although the same monochrome display, the Aegis Mini uses the upgraded AS chip, and the firing speed is increased to 9ms. The included finished atomizer is a Cerberus tank. The upper cover and the deck with the angle are easy to disassemble, and there are 4ml standard glass tube and 5.5ml bulb tube. The longer O-Ring at the junction with the glass tube also provides more stable leak resistance. The supplied finished coil is also replaced by the latest
Aegis Super Mesh coil
. The main feature is that the steel mesh is made of A1 material and brings clearer smoke. Durability, e-juice guiding ability, low-watt smoke, high-watt smoke, from practical to use, still have brilliant results.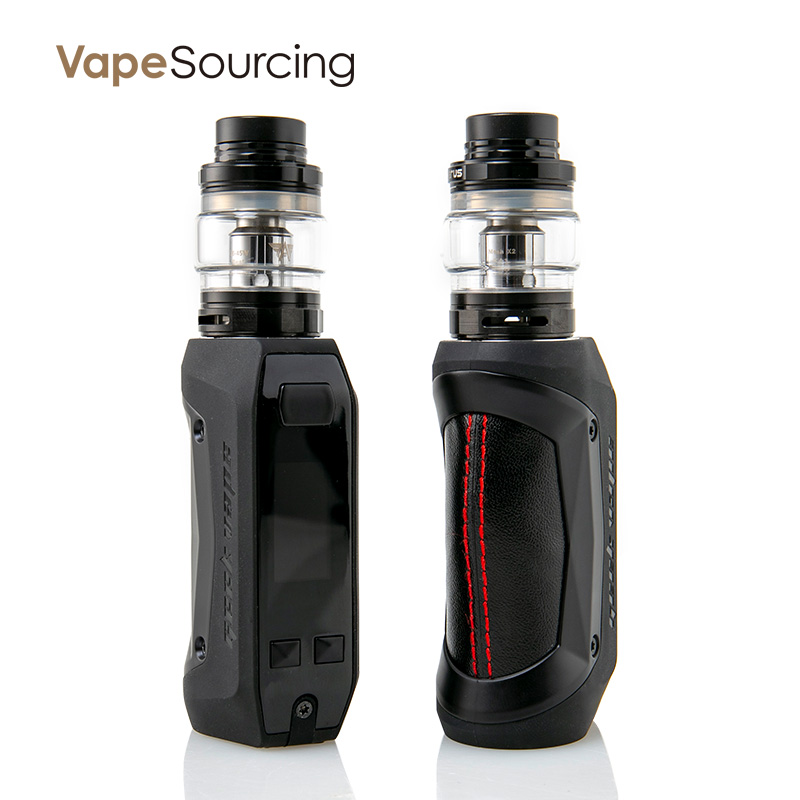 About its performance, just talk about the latest Super Mesh X2 (0.3Ω). First of all, it is a part of durability. Just before finishing the review, I just got to the fifth refilling. The taste is not obviously degraded, but my first four refillings are using fruit e-juice. The quality is still the same as the other finished coils of the factory. Compared with the 0.2ohm Mesh X1, the X2 is more emphasis on the taste. With the heating characteristics of the A1 material, the higher resistance value can bring out the layering of the corresponding temperature, and the amount of smoke caused by the balanced surface heating is not small, so even a soft e-juice has a certain bright performance. Do you like this
geekvape
mini vape kit? Tell me in the comment.