The first top fills squonk mod DOVPO Topside has an updated version-
DOVPO Topside Dual Squonk mod
, also designed in collaboration by Dovpo and Brian from The Vapor Chronicles YouTube channel. A little strange why they have released a new version, let me tell you the reasons.
Updated Features:
1. Power Updated:
DOVPO Topside Dual is powered by dual 18650 batteries, which offers 200W max output.
Dovpo Topside Mod requires either 1*21700/20700 or a 18650 battery which offers 90W max output.
2. Different Sizes:
DOVPO Topside Dual Dimensions: 88.5mm*54mm*42mm
DOVPO Topside Dimensions: 92mm*54mm*27mm
3. Updated Colors Options
DOVPO Topside Dual are 8 colors available.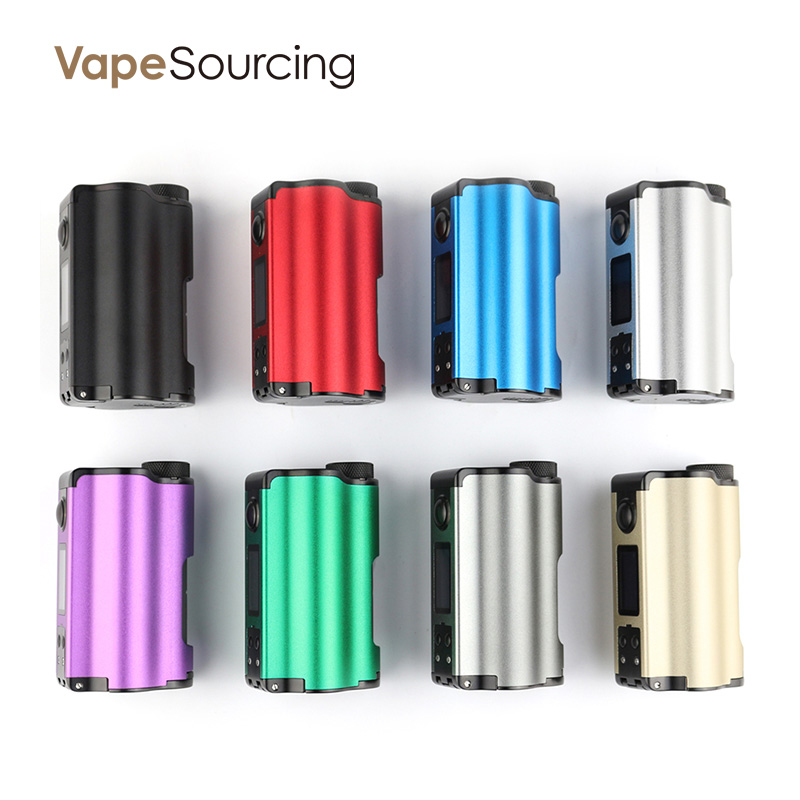 DOVPO Topside are 6 colors available.
Same Features:
1. The same 0.96 inch OLED screen
DOVPO Topside Dual adopts a 0.96 inch OLED screen for showing the vaping data clearly and concisely. Plus an easy-to-read interface, it is very simple for operation. It is a powerful and simple
squonk mod
which will bring you a great vaping device.
2. Same e-juice capacity
The squonk bottle on the DOVPO Topside has a whopping 10ml capacity, which is among the largest you can get on a squonk mod.
Conclusion
Like the original version, you don't need to remove the bottle from the mod just remove the cap and drip your e-liquid into the squonk bottle, and there is plus an easy-to-read interface, the operation of it is very simple. So the DOVPO Topside Dual is more powerful and continuing the simple using method which will bring you a new great vaping.