Although there are a lot of people picking up inexpensive pod kits, the growth of the high power vapers has not stopped. Most high wattage
vape mod kits
are in the sweet spot of 200-230 Watts, so today let's going to look TOP 3 of them!
The Mag 225W TC Box Mod & TFV12 Prince Tank Kit by SMOK offers a uniquely designed vapor masterpiece with an ultra-ergonomic gun-handle design, powerful chipset and the high-caliber TFV12 Prince Sub Ohm Tank. The kit comes bundled with the TFV12 Prince tank as well as a Prince Q4 and Prince T10 coil. Both coil options vape excellently, especially when paired with the fully adjustable airflow ring at the bottom of the tank.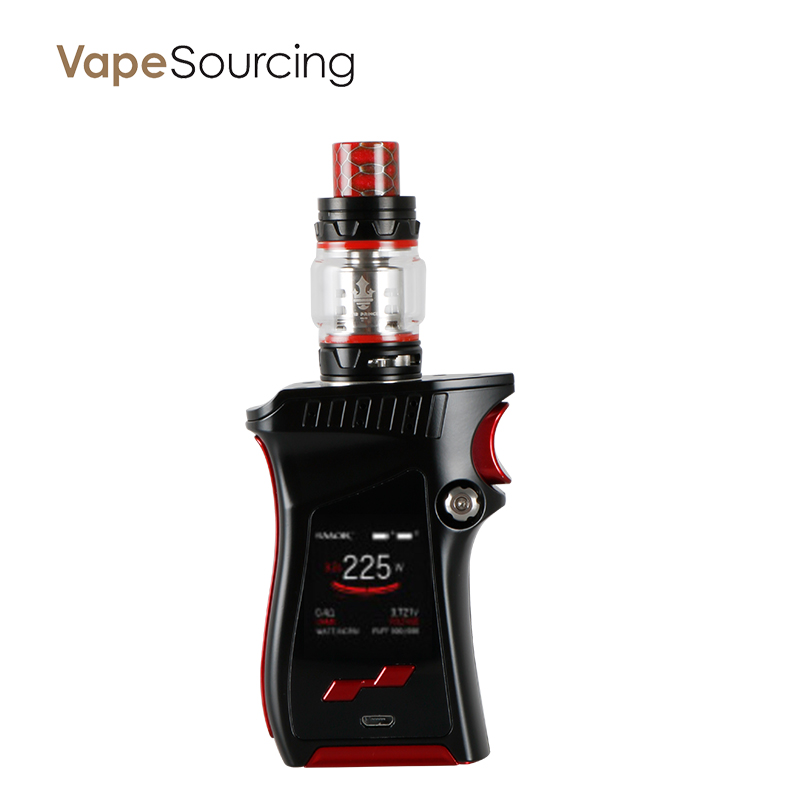 TOP 2. SMOK X-PRIV Kit with TFV12 Prince 225W
The SMOK X-PRIV 225W TC Starter Kit is the latest follow-up to the wildly popular PRIV line-up, presenting a beautiful display-focused structure device with highly customizable technology to pair with recently released TFV12 Prince Sub Ohm Tank. Powered by dual high-amp 18650 batteries, the X-PRIV has a maximum firing power of 225W and a plethora of output adjustments ranging from temperature control suite with added Memory Mode for increased precision as well a full-suite of protection.
TOP 3. WISMEC SINUOUS V200 Kit 200W with Amor NSE Tank
The WISMEC SINUOUS V200 is a new upgraded TC kit of SINUOUS series. The compact kit packs a WISMEC SINUOUS V200 and an Amor NS Atomizer. The SINUOUS V200 is made of transparent PC material, which is fashionable in appearance and comfortable for holding. Powered by dual 18650 cells, the WISMEC SINUOUS V200 MOD fires up to 200W max power with various working modes. SINUOUS V200 also equipped with 0.91 inch OLED display that you can get detailed vaping info easily.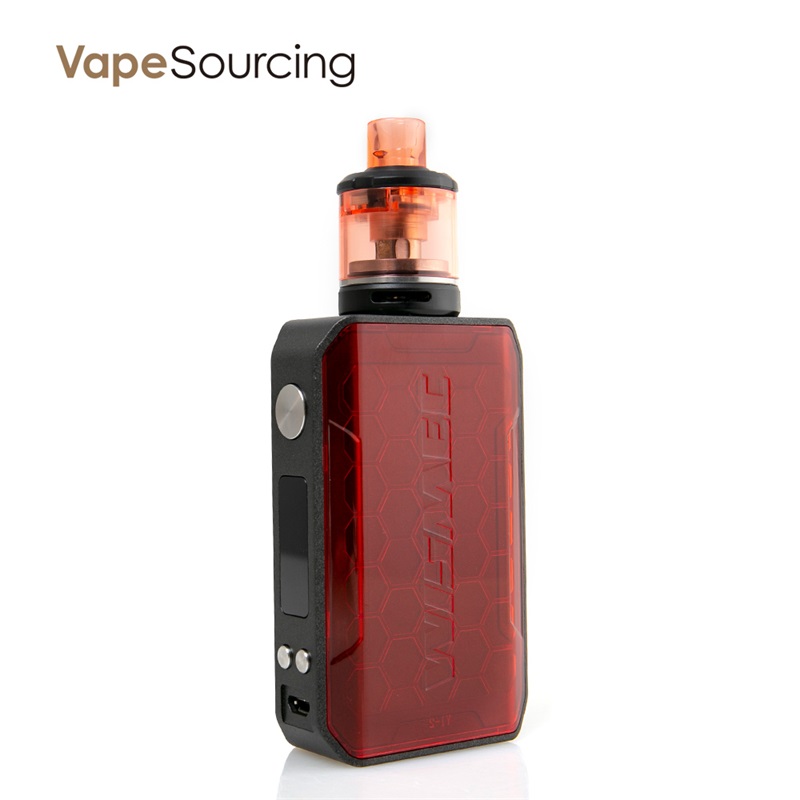 If you're in need of powerful starter kits, the TOP 3 high Wattage mod kits deserve you to own it!