If you are looking for strong and waterproof
vape kits
, today I will recommend two for you. One is the Vandy vape JACKAROO from Vandy vape, and the other is the famous GeekVape Aegis Mini. They are both very portable and rugged devices. Especially suitable for those who work outdoors or easy to dropping and breaking mods.
Introduction To The Vandy Vape JACKAROO
The
Vandy Vape JACKAROO
kit is a durable IP67 waterproof protection with a 5ml mesh coil tank. Supported by the updated Vandy Vape chipset, JACKAROO supports a variety of output modes, including power mode, voltage mode, TC and bypass mode. Even if it's a portable device, it can use a single battery with a 21700,20700 or 18650 battery (with a 18650 adapter), with a power output range of 5W to 100W.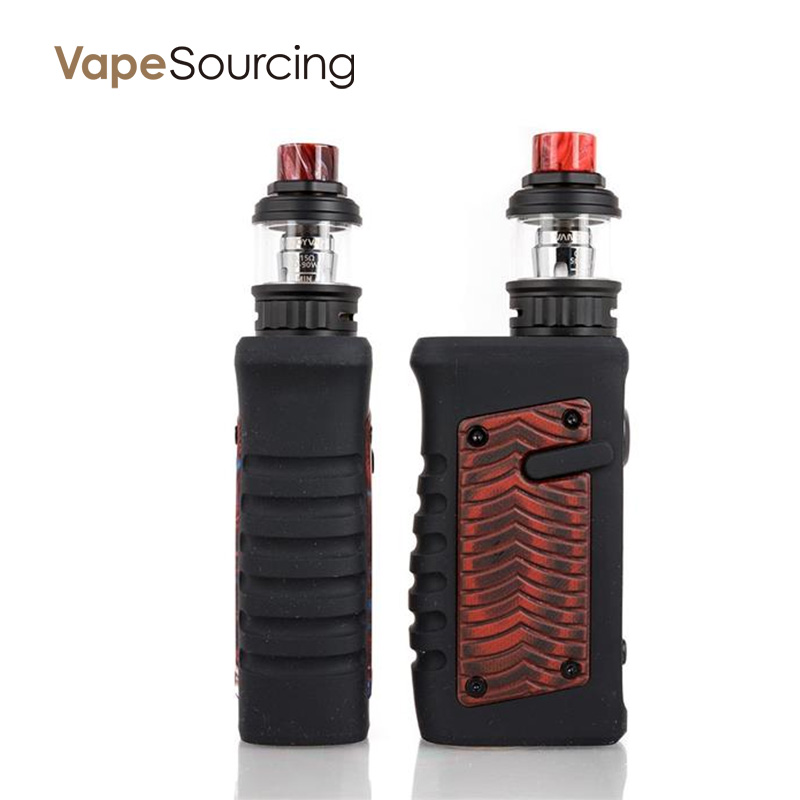 It also has a large, customizable 0.91-inch OLED TFT color screen. There's a tiny USB for firmware upgrades, but it's hidden behind the side panels (to help protect against water). So you cannot charge the battery in the device. The kit includes a 26mm diameter tank with a capacity of 3.5ml (or 5ml) of bubble glass, double-bottom airflow, and an easy-to-top filling system. The tank has a resin-type drip irrigation tip and is equipped with two mesh coils with the resistance of 0.15 ohm and 0.3 ohm, preferably between 40 and 90 watts.
And then let's look back to the solid Aegis Mini again
Geekvape
aegis mini mod kit
is a lightweight and durable one, which is waterproof, shockproof and dustproof. Aegis Mini is made of alloy, leather, and silicon, which is durable and ergonomic. With the built-in 2200mAh battery and Advanced AS chipset, the maximum output from 5W to 80W can be started, and the activation is extremely fast and accurate.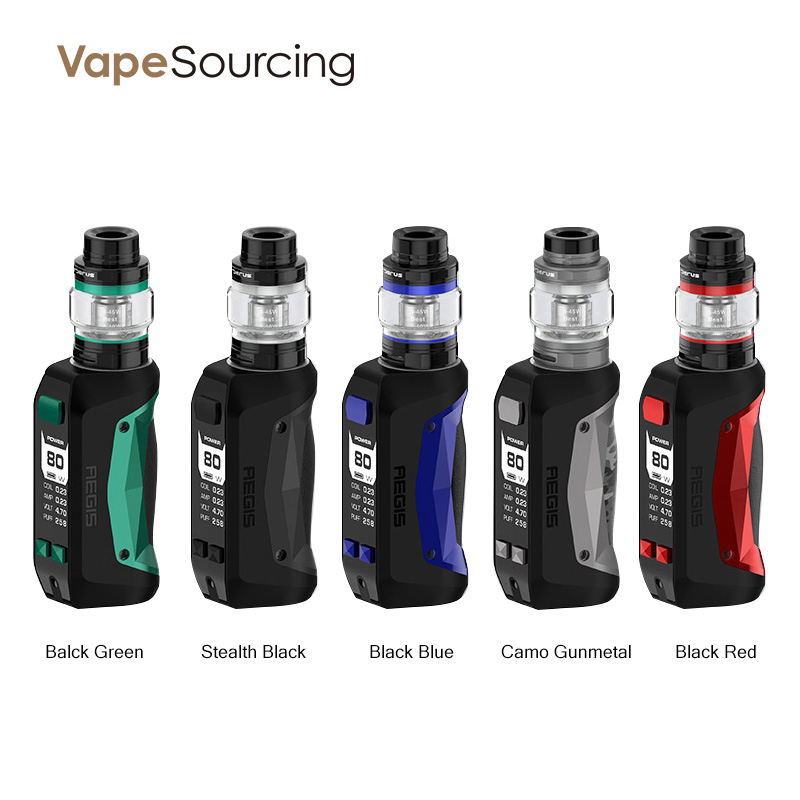 The kit supports temperature control for stainless steel, nickel 200 and titanium. As for the included Cerberus sub-ohm tank, the tank is optimized through the final super grid coil to maximize the heating contact surface area to provide maximum flavor and plenty of steam generation. By the way, the Super Mesh coil is compatible with the Aero Mesh tank. In addition, the
Vandy Vape
JACKAROO and Aegis Mini also have fast access to the supply system, will bring you easy and convenient vape experience.