SMOK Trinity Alpha
is the latest pod system kit by SMOK, featuring a 1000mAh internal, 2.8ml capacity pods and two Nord Mesh Coils. If you think you've seen that design somewhere else before? Then you are right. Trinity Alpha bears a striking resemblance to Lost Vape Orion, one of the most popular pod systems on the market. The Trinity Alpha pod has a capacity of 2.8ml and, importantly, uses replaceable coils, the same as the Nord. The kit includes two coils, a 0.6 ohm (DTL) mesh coil and a 0.8 ohm (MTL) mesh coil. Trinity Alpha is powered by an internal 1000mAh battery with a 1amp charging capability. It also comes in three different soft, normal and hard power modes, ranging from 15 to 25 watts. There's a mode button that switches between each set, and three LED indicators that tell you which mode it's in. There is also a small LED light that shows the battery status of the device. Trinity Alpha vape pod currently offers six different colors to choose from - bright black, prism chrome, prism rainbow, prism blue, prism red, and prism gold.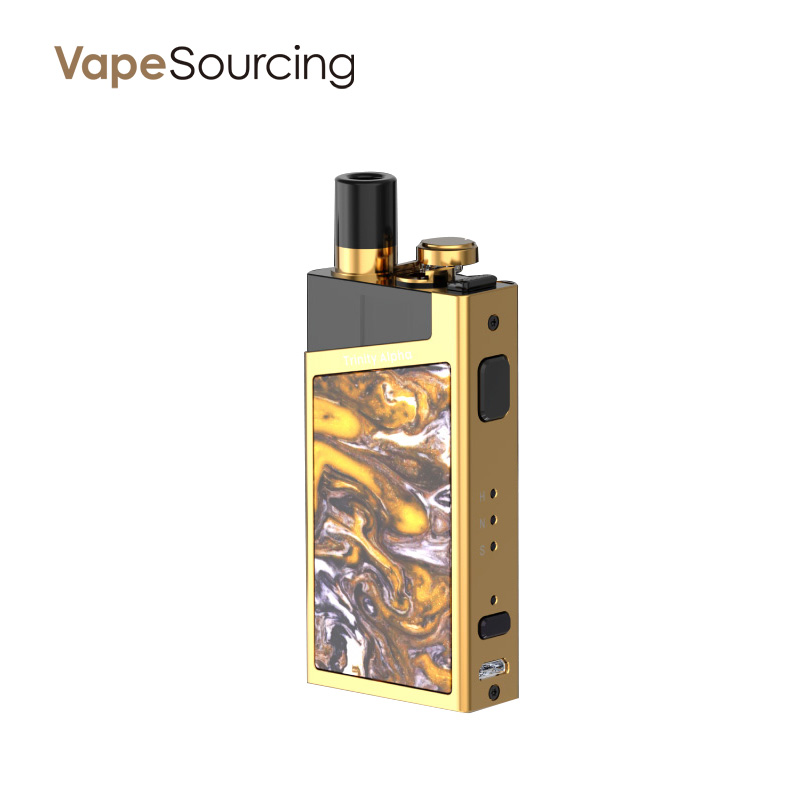 SMOK Trinity Alpha Looks Similar To The Lost Vape Orion Q
Lost Vape Orion Q 17w
is a piece of charming equipment, can provide incredible performance. It is equipped with an integrated 950 mah rechargeable batteries. The most prominent part of the Orion Vape Pod has to be its use of the DNA Go 40W Chipset, which is not only capable of delivering a sturdy 40W output but also comes coupled with variable wattage control. Lost Vape Orion Vape Pod looks absolutely amazing, even with its unique features. The device and its frame have a variety of surface treatment options, including stainless steel, black, blue and gold, while its panel inlays also match carbon fiber, gold abalone, and sea scallops. Apart from its compact fuselage, the exterior features are limited, except for its pod lock switch, round trigger button, adjustment button and LED indicator light.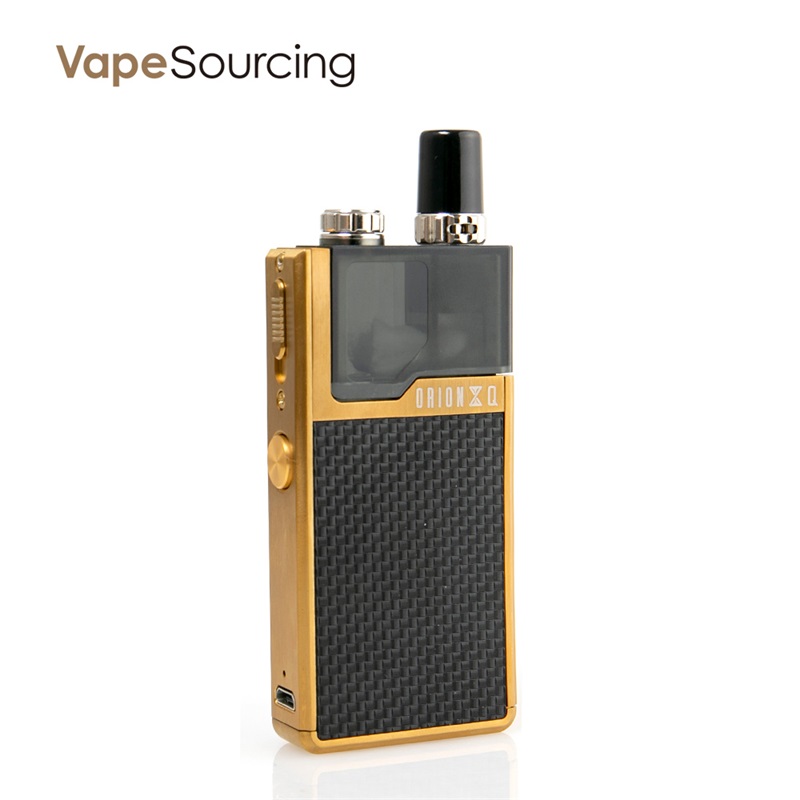 With the growing popularity of vape pod systems, manufacturers are finally starting to really focus on this category, interweaving the technologies we use with our advanced modules and integrating them into the
vape pods for sale
that are getting a lot of attention. We would love to see there are more and more new products, but at the same time, we are still looking forward to more new ideas!