Hello, today we are going to introduce platinum
vape starter kits
from the VOOPOO Drag family. We all know that the VOOPOO Drag series has been a huge success and is very popular with many people. For example, Drag, Drag 2 and Drag mini all have their unique performance and different advantages. So do you think their platinum version will continue the success? Let's discuss it together!
>>Look at VOOPOO Drag 2 Platinum Kit Firstly
VOOPOO's new
VOOPOO Drag 2 Platinum Kit
includes updated VOOPOO Drag 2 Platinum Mod and UForce T2 Sub Ohm Tank. This new device uses a new finish and comes with a variety of unique resin panels. This new decoration not only makes the device lighter than previous models, but it is also thinner. They also updated the Gene.fit chipset with the new fit feature, which has three unique Settings, battery, flavor, and cloud.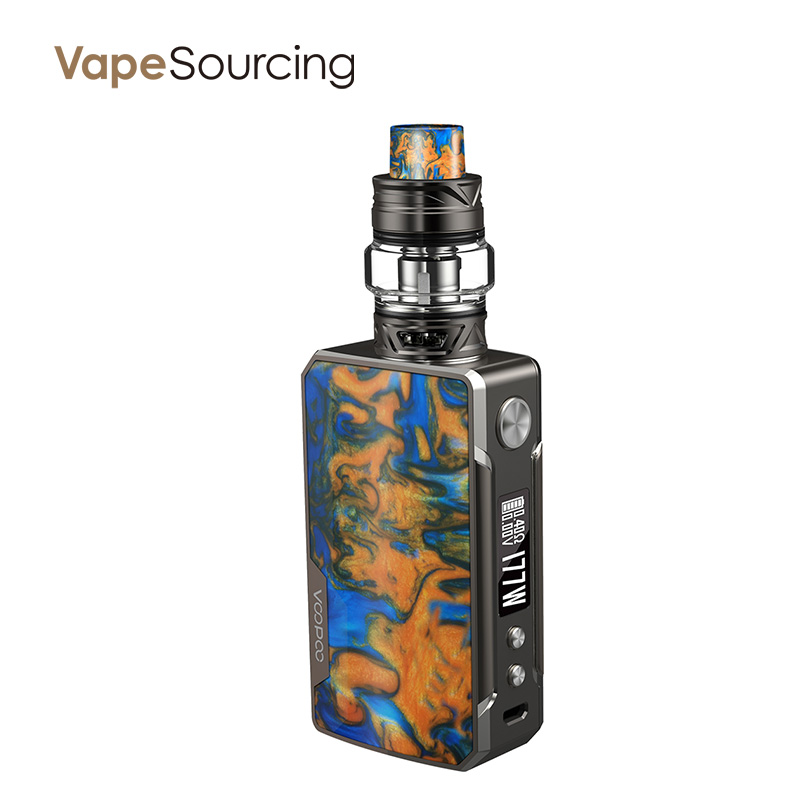 The UForce T2 tank comes with a wide bore resin drop. Air flow through the bottom of the tank, you can adjust according to your preferences. The advantage of this kit is the attached coil head. The first is UForce U2 0.4 ohm and the other is triple net UForce N3 0.2 ohm. Finally, the tank has a maximum capacity of 5ml and is designed with top filling.
>>Then let's look at the VOOPOO Drag Mini Platinum
The
VOOPOO Drag Mini Platinum Kit
is an updated version of the VOOPOO Drag Mini Kit with a glamorous look and ergonomic design, curved surfaces and rounded corners for a comfortable feel. The platinum version of the VOOPOO Drag Mini also features an advanced Gene. fit chip for safe atomization and long battery life. Powered by a built-in 4400mAh battery, the Platinum Edition Drag Mini offers up to 117W maximum output with multiple protection features.
As for the Uforce T2 tank, it has a 5.0ml maximum juice storage, an ergonomic sliding top fill design, three-slot airflow control, and the use of a grid-enabled Uforce OCC coil system. Finally, there are many reasons to believe that the
VOOPOO
Drag Platinum kits will be loved by a lot of people too.