If you've been looking around for the
best sub ohm tank
, you should definitely check this out. We know that the favorite sub ohm tank is usually the best-flavored tank. The more e-juice the coil can hold, the more flavor you can get. And think that if you are going to choose these following tanks, you won't be disappointed!
TOP 1. Smok TFV16:9ml Mesh Sub Ohm Tank
Smok
TFV16 Tank
is a new atomizer, has a large e-juice storage of 9ml, honeycomb structure mesh coil, can achieve dense vapor and aroma, easy leakage replacement, safety locking mechanism, a large amount of airflow, improve flavor generation and 16mm resin drop. The unit has a stainless steel chassis with a Pyrex glass juice tank. It measures 32mm x 64.5mm and weighs just 94g. Using a newly designed bulb called Bulb Pyrex, the 9ml capacity is possibly the largest tank in the market. With this design, you can vape for a long time without adding anything. The TV16 is available in six colors: black, red, blue, gold, stainless steel, and 7 colors.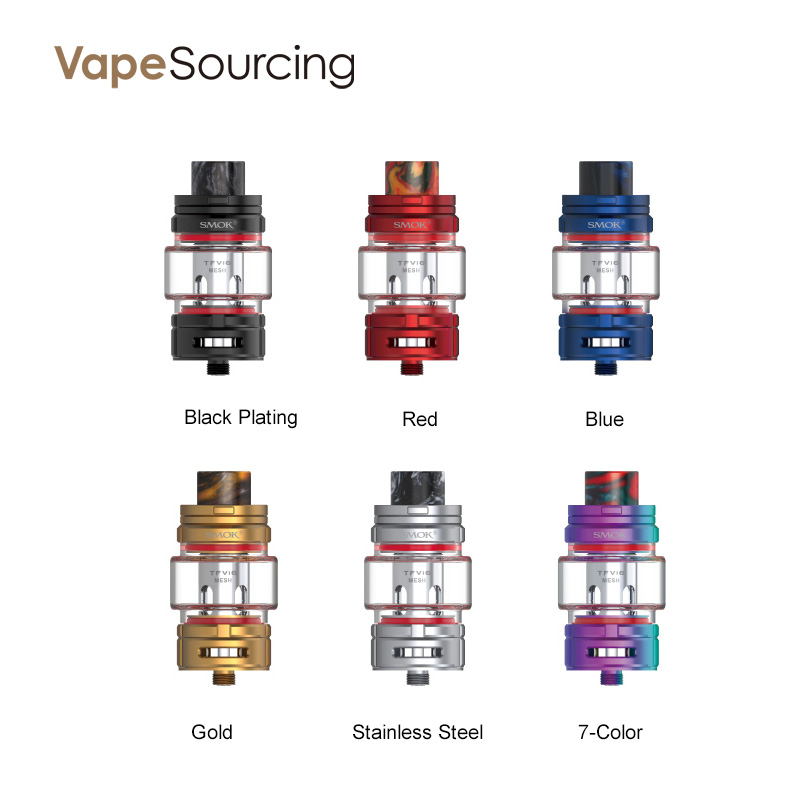 TOP 2. SMOK TFV12 Prince: 8ml Prince Tank
The TFV16 continues the refined style and design of the previous TFV tanks, so let's take a look at the TFV12 Prince. The
TFV12 Prince Tank
can hold a large amount of 8ml e-liquid due to its elongated design and bulb-shaped glass tank portion. The New Prince atomizer head USES hyper engine technology to increase flavor and steam production. The SMOK TFV12 Prince atomizer head is designed for medium to high wattage construction, with cross-coil designs for excellent flavor and steam generation. SMOK TFV12 Prince atomizer head is designed with 12 holes for increased core absorption and cooling of e-liquids. SMOK TFV12 Prince Tank also comes with a majestic wide cobra resin dropper.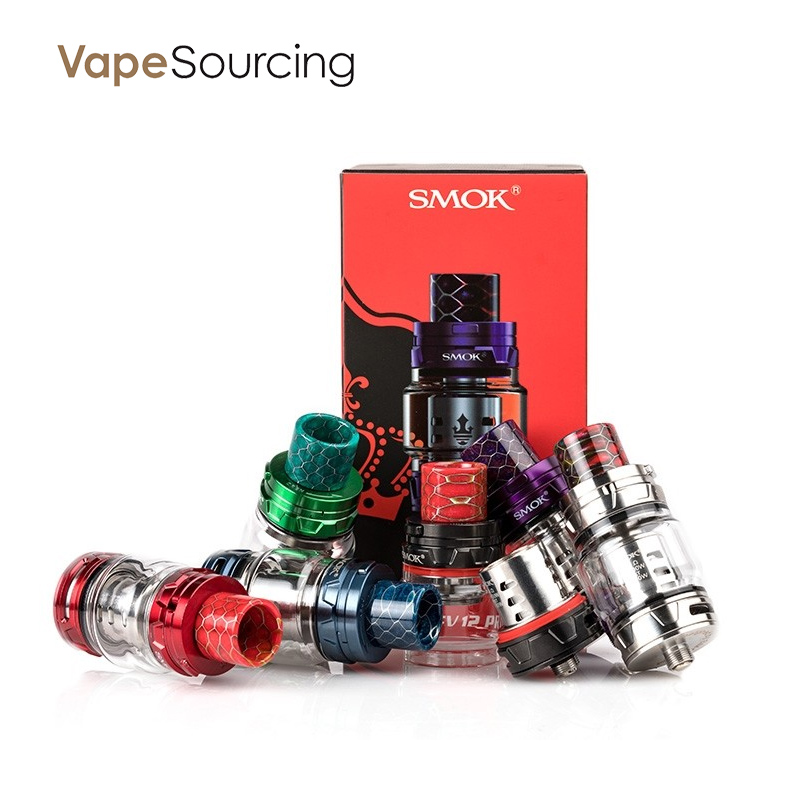 TOP 3. Horizon Falcon King: King Of Horizon
Falcon King
has a 25.4mm base, slightly wider than before, 4ml capacity (or 6mL with bubble glass), a shortened chimney to help prevent leaks, and one of the best top fill systems you have met. Imagine that if you have own SMOK tanks so you must to have the Horizon Falcon King! It has a locking spring-loaded rotating cover that opens quickly, exposing a large filling port and pouring your e-liquid! It provides plenty of airflow along with the base's three slots but can be adjusted smoothly to your liking.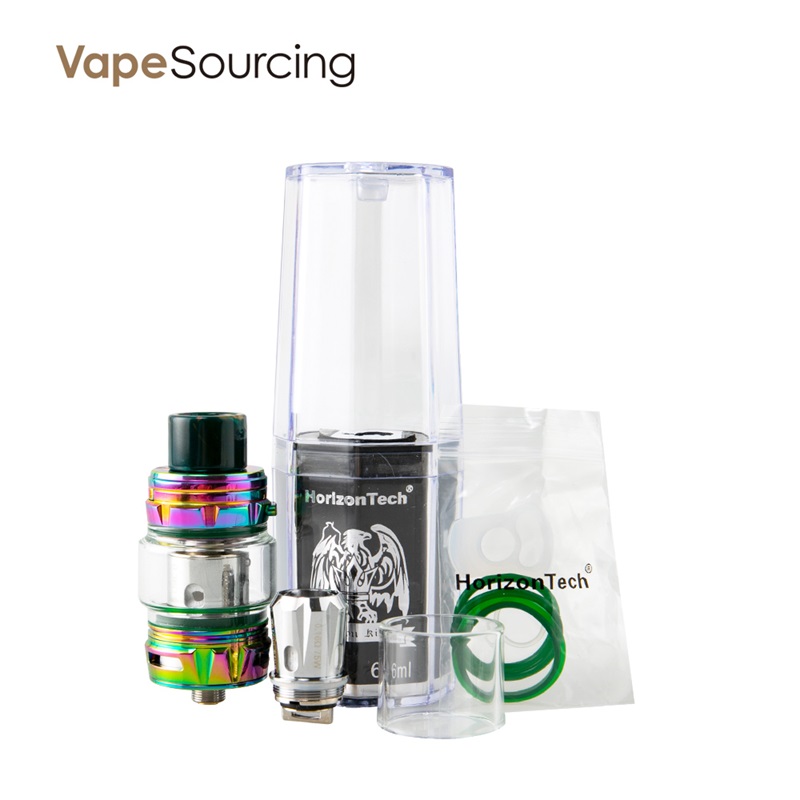 If you want more flavor, more performance, more clouds, and more power. You can't miss the above three tanks!