We know that the convenience of disposable e-cigarettes
vape kits
is perfect for everyday use and travel. If you're a person who is always on the go and don't have time to worry about charging a device or carrying e-liquid bottles around with you, then disposable e-cigarettes are your best choice. In addition, disposable e-cigarettes are the simplest and easiest vaporizers on the market. Most disposable e-cigarettes are operated by a pen-squeegee sensor, so you simply place the nozzle of the container on your mouth and inhale. Some other buttons can be made up of a button that, when pressed, activates the nebulizer to heat the e-liquid and then vaporizes it for inhalation. But how to choose Disposable E-Cigarettes and what is the best Disposable E-Cigarette? Let me tell you!
>>VGOD STIG Disposable Pod (3pcs)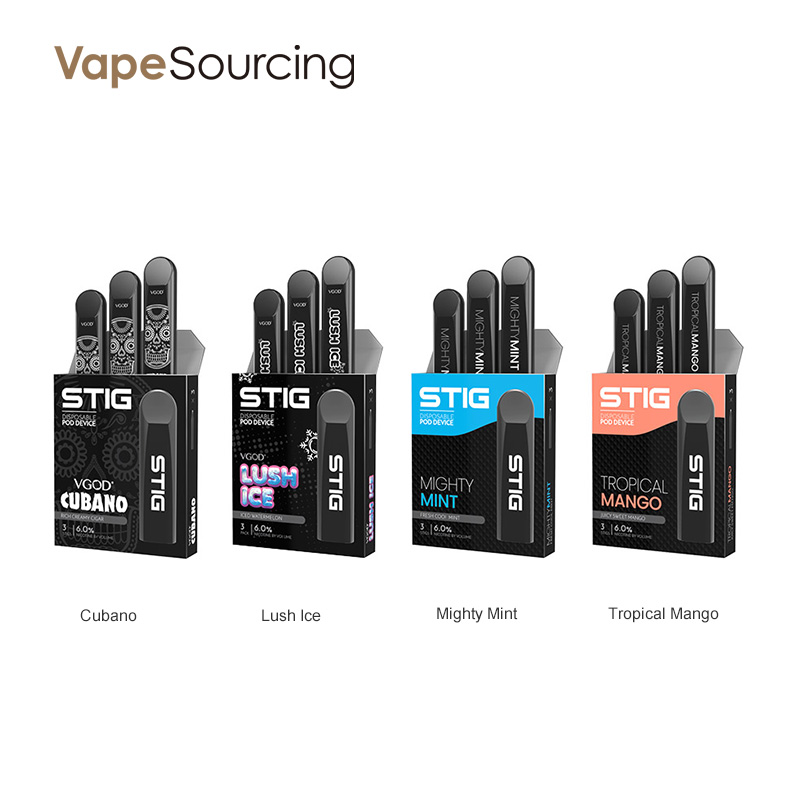 From the moment
STIG Vape
Pods was released, they became the best-selling products in the world and forever changed the one-time vaping niche market. Although only five flavors are currently available, no one can match the high standard 6% salt nicotine that SaltNic Labs specifically mixes for adult smokers to keep the momentum vaping and never return smoking. STIG Pods contains 1.2 ml of electronic liquid and contains 260 mAh of battery, which can be operated by simply operating on the nozzle.
>>Maskking High Kit 360mAh Disposable Pod System Kit
The
Maskking High Kit
360mAh is a mini portable starter kit with stylish colors. It comes with 350mAh battery capacity and supports 500puffs, giving you an excellent vaping experience. The pods have 1.4 ml of e-juice and a 1.6-ohm coil. The kit does not have any buttons or screens but has a launch mechanism that pulls the activation. It will simplify operation and extend battery life. Choose from 10 colors.
>>Tugboat Vape Disposable Pod Device (3pcs/Pack)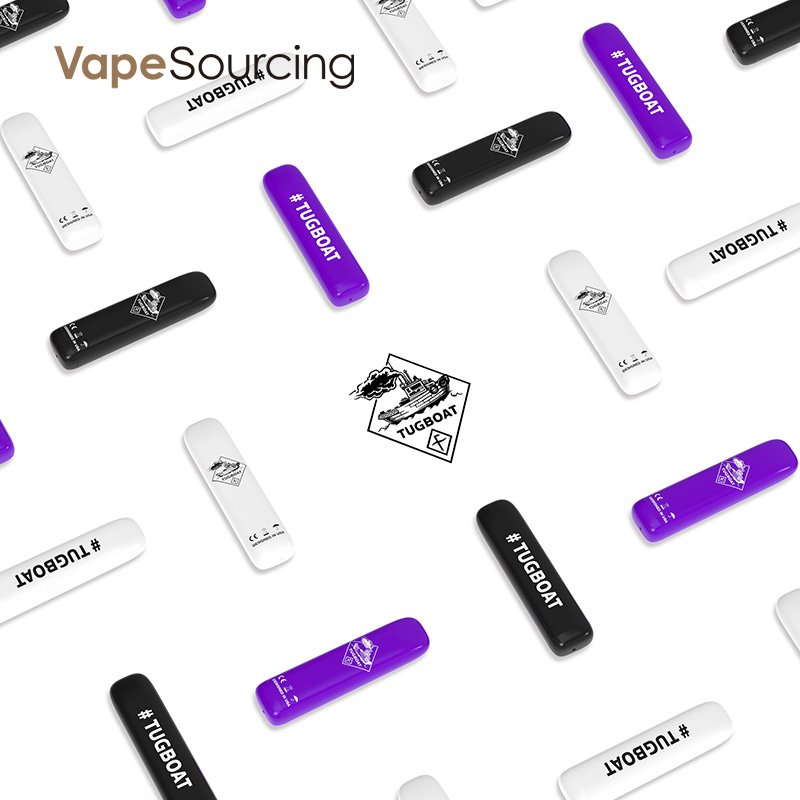 Tugboat Vape
disposable pod device is a disposable pod device. Tugboat Vape uses pre-filled salty e-liquids for portability and ease of use. A fully charged battery ensures no loss of power until the e-liquid is fully consumed. Three pieces in a pack. Four flavors to choose from! With all the improvements, disposable e-cigarettes have proven their worth because they are very affordable and available to those looking for an approachable alternative to smoking. Hope you can like this article!