The OBS Cube series impressed all of us with its strong metallic feel and incredible vaping. The OBS Cube X kit is the latest product to the Cube series following the
OBS Cube
Kit and Cube Mini. The Cube series is very popular as a built-in battery, easy to use and carry case mod. However, many people want a version with a removable battery! For this reason, Cube X, a new member of the Cube series, has taken it to the next level. Not only because of its size, but also because of its different structure and more powerful features, the OBS Cube X Kit is definitely a kit worth shooting.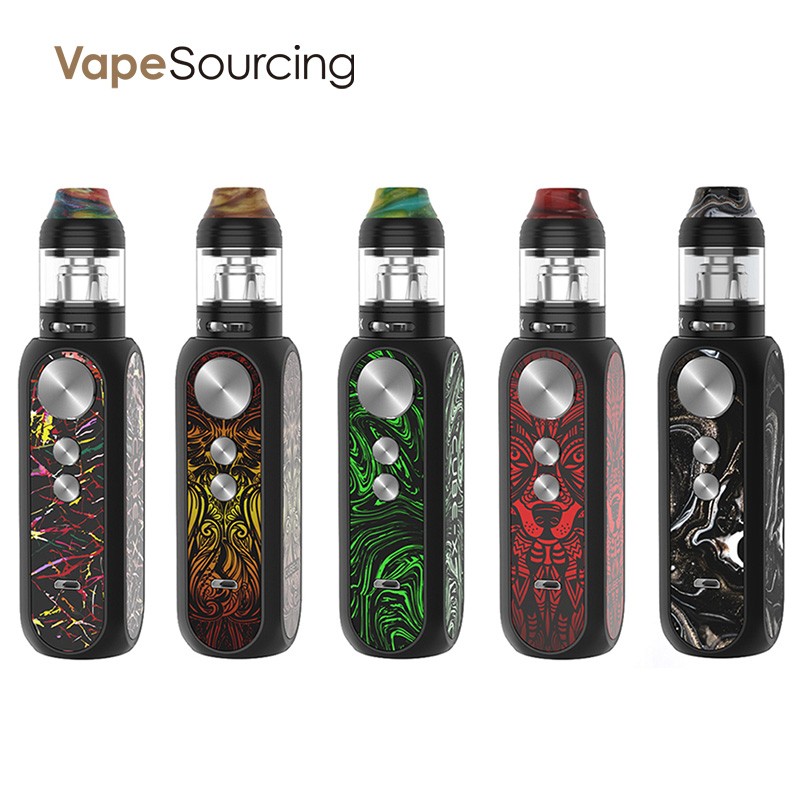 Look The Details Of OBS Cube X Kit:
Made from durable zinc alloy and refined resin, the
OBS Cube X
kit has a larger size and stylish design in the Cube collection. As you can see, the X version is slightly higher than the other versions, but it is not very embarrassing. Consisting of Cube X Mod and Cube X Tank and two coils - M3 coil and M1 coil with a micro USB cable for charging and firmware upgrades. 8 colors to choose from.
Details Of Cube X Mod:
The OBS Cube X kit uses a single 18650 battery with an output power of up to 80W. The mod is also very simple, with only a variable power user mode and a beautiful 0.96 inch OLED screen. Unlike the built-in design, the kit works with a single 18650 external battery and features a stable high-performance VW mode with a maximum output of 80W. The 0.96-inch OLED screen is embedded in the Mod for clear details. The design has a fire button and two adjustment buttons for easy operation. Below the button, it has a micro USB port that allows fast charging with 5V / 1.5A input and upgrades.
Details Of Cube X Tank:
The tank in the kit is the OBS Cube X tank, which uses the same coil head as the Damo Sub tank and the original Cube tank. This range is referred to as the "M" range and has a single or multiple mesh coils. The kit includes M1 - single mesh 0.2 ohm and M3 - triple mesh 1.5 ohm. The size is 24mm, can bring the 4ml/2ml capacity for a more pure flavor.
OBS Cube Kit & OBS Cube Mini & OBS Cube MTL
The OBS Cube Kit brings you great flavor and big clouds - with its 300mAh integrated battery and 4ml vape juice capacity. Featuring a high-tech design with a 0.96-inch LED screen. It has a maximum power of 80W, 3.2-4.2V, coil resistance range of 0.1-3.0 ohms, stainless steel Cube vape fuel tank, optional 2ml or 4ml vape juice capacity and dual adjustable airflow slots.
OBS Cube Mini
Kit is a small version of the original OBS Cube kit. Powered by an integrated 1500mAh rechargeable battery and a single operating button, it's much simpler to use. It has an ignition speed of 0.01 seconds and a constant power output of 3.5V for consistent flavor production.
OBS Cube MTL
combines OBS Cube Mod with Engine MTL atomizer. Features top cap clip-on design and top filling system, it is easy to refill liquid without leaking. This Cube MTL kit will offer you different vaping experience from the original cube kit.