A few days ago, SMOK released a new generation of Stick kits -
Smok Stick 80W
. SMOK has always been the industry leader, and they are also involved in vape pen kits, such as SMOK Stick V9 Max and SMOK Stick Prince. The vape pen kit has begun to appeal to more and more people because of its compact and palm-friendly size with a powerful output. What's their new Smok Stick 80W looks like? We will see this review in the below, also want to take a simple comparison with the other SMOK Stick members.
>>SMOK Stick 80W Kit 2800mAh with TF Tank
The Smok Stick 80W kit is a new
vape pen kit
with a familiar stick design. The mod has a dial on the base that allows you to choose between 5W and 80W power output. It is suitable for tanks and other tanks because it has fewer restrictions on the output. Inside the mod is a 2800mAh battery, similar to many 18650 battery capacities. Outside the EU TPD areas, you get the TF tank - it uses the TF tank rod coil. The kit contains two 0.15 ohm mesh coils. For the European Union, due to the TPD regulations, the tank size is limited to 2ml, so you will get the TFV-Mini kit using the V2 Mini series coil. The kit includes S1 (0.15-ohm single network) and S2 (0.15 ohm four network). Available in 6 colors: black plating, red, gold, stainless steel, blue and 7 colors.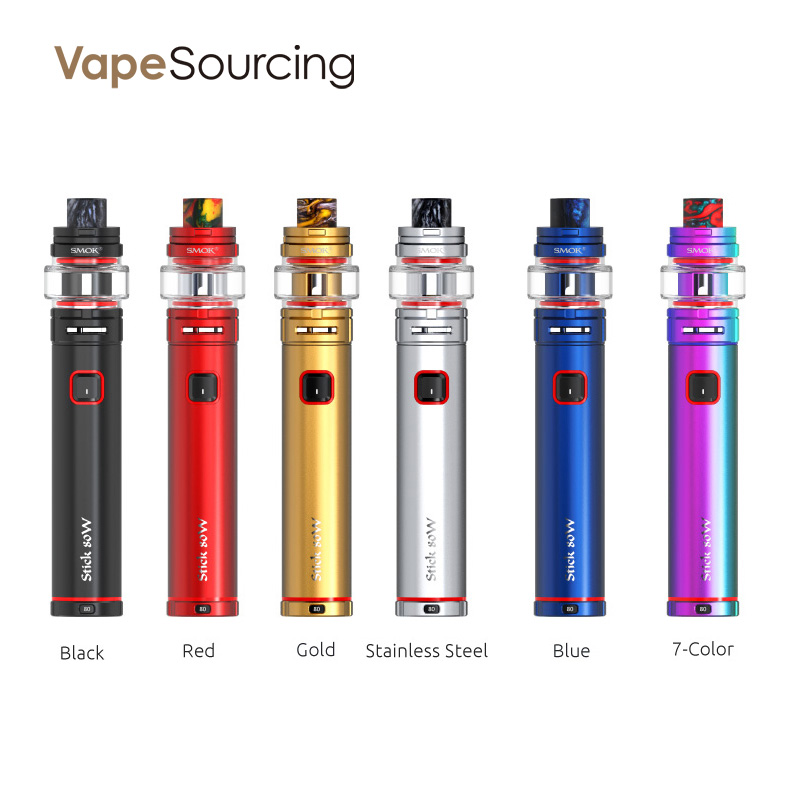 >>SMOK Stick V9 Max Kit 60W with Stick V9 Max Tank 4000mAh
The first impression of the SMOK
Stick V9 Max Kit
is BIG. You can't imagine that this 133.5g mod has a 4000mAh battery. With a 60w direct output and a 0.15-ohm coil, you can use this kit to enjoy a full day, perhaps two days of atomization time. The design is very simple, this mod only supports direct 60w output, so there is no mode option you can choose. Another big place is the maximum 8.5ml juice capacity. It has two coils, a Mini v2 s1 mesh coil, and a mini v2 s2 double coil. According to Smok's official introduction to the two coils, it says that the S1 coil balances the flavor and the cloud well, and the S2 coil means a limited airflow. It is said that the mesh coil is the best part of the atomizer, and it is great regardless of the taste or the cloud.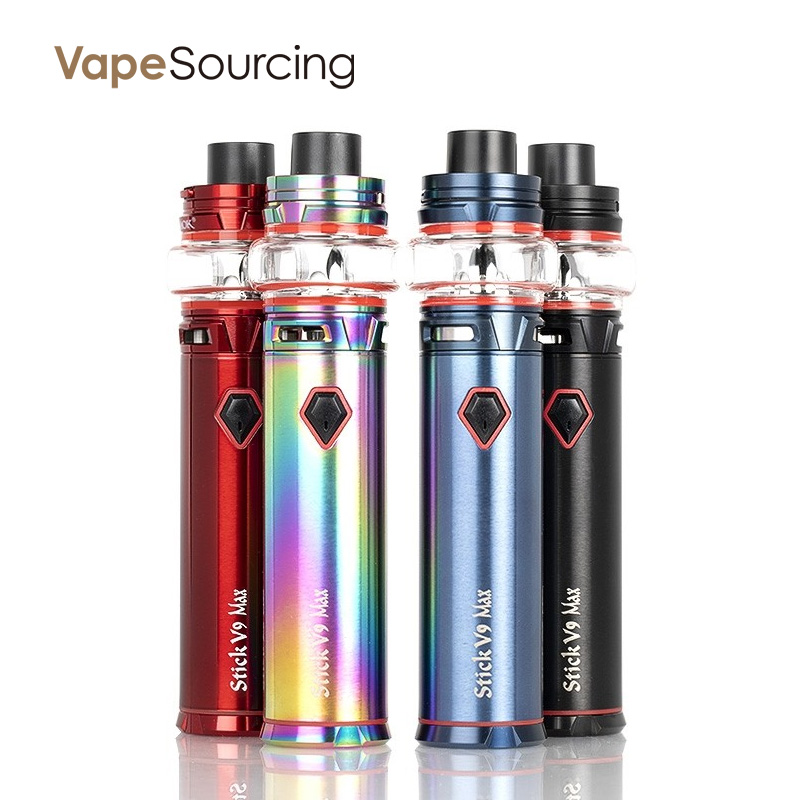 >>SMOK Stick Prince Kit 100W with TFV12 Prince Tank
SMOK
Stick Prince Kit
is one of SMOK's most famous products, and although it is relatively small in size, it quickly won the prestigious packaging award. The experience of using Stick Prince is very easy. Because it is a thin device that can be launched at fixed power, you won't fix the wattage setting. One of the main advantages of the Stick Prince is its 0.17-ohm quadruple coil head, which pushes the device to the top ranks of high-performance vape. Tick Prince is portable, comfortable and convenient, offering an excellent vape that meets both flavor and steam generation.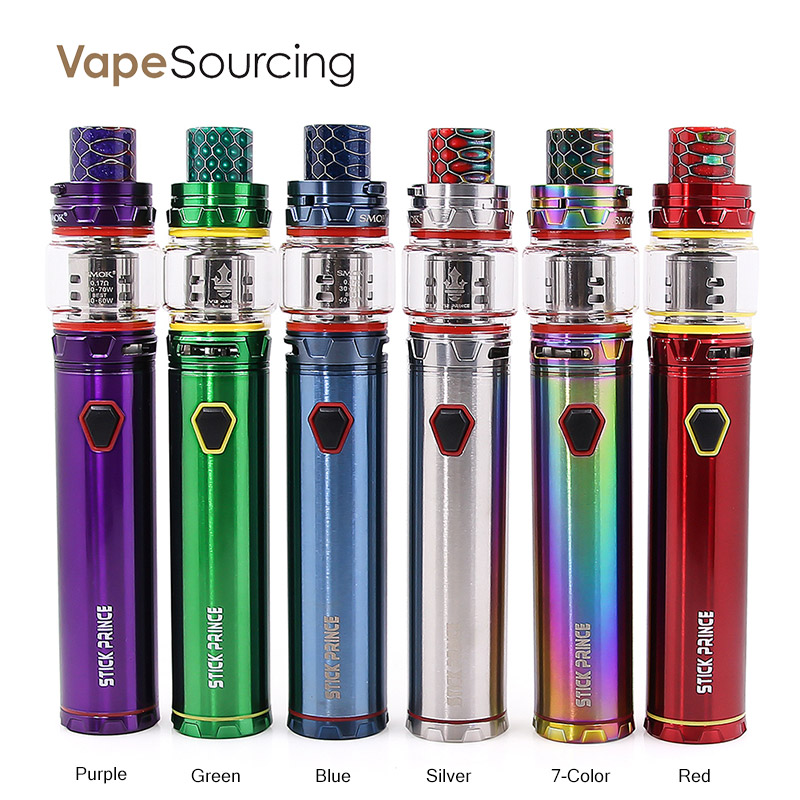 Smok vape
's products never let us down, not this time too. So what is your standard when you pick up a new device? Design or battery capacity? You may find this new Smok Stick 80W kit to make everything satisfactory!