Recently we saw a new vape pen kit from Freemax, the
Freemax GEMM
80W Starter Kit. Freemax is the original designer and manufacturer of the World's first single, double, triple, quad and quintuple mesh coil with the Fireluke Mesh and the Mesh Pro tank, two best sellers since 2017 until now. Freemax GEMM 80w kit seems to be the second vape starter kit from Freemax after the great success of the
Freemax Twister 80W
. But what are the selling points of the Freemax GEMM? Let's come to figure it out!
1.  5 Color Selection
The GEMM 80W Starter Kit metal edition is available in five colors: Rainbow, White, Black, Blue, and Purple, compact, elegant and stylish.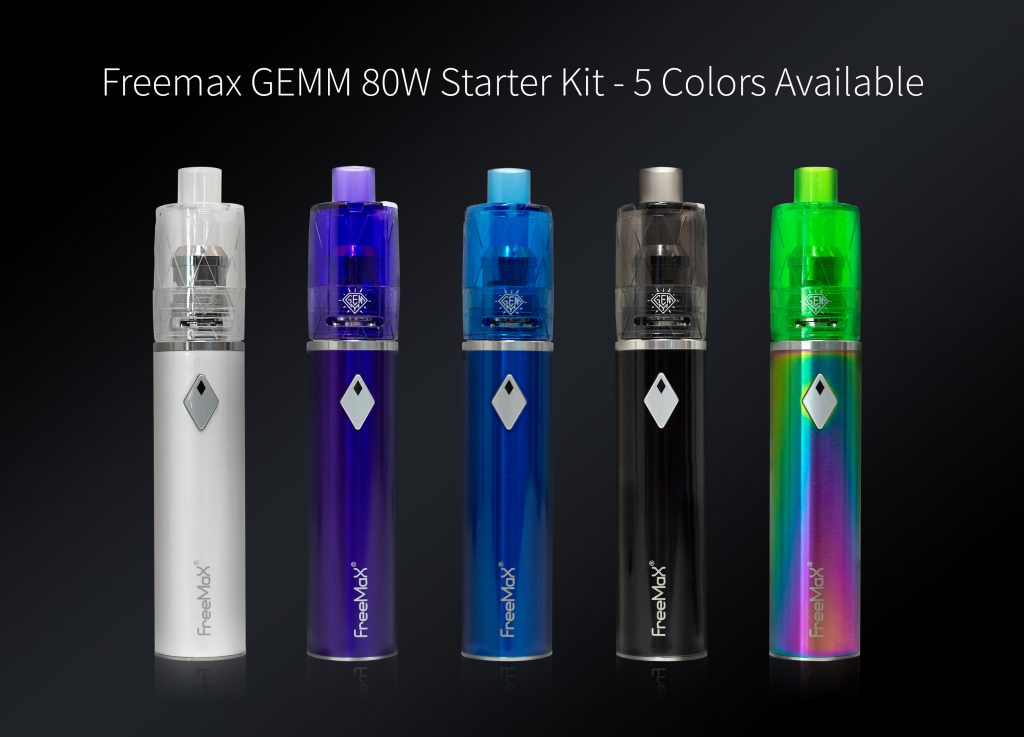 2. GEMM 80W Mod (3 levels of adjustable power 2900mAh)
Powered by a 2900mAh internal battery, the GEMM 80W provides three levels of power regulation (strong, neutral, and soft) for customer preferences by tapping the trigger button three times each time. The Freemax GEMM chipset has a range of protection measures such as short circuit protection and low power protection. At the same time, the LEDs embedded in the trigger button are designed to indicate the remaining battery percentage, protection mode or charging conditions.
3.  Advantages of GEMM Disposable Mesh Tank
Reasonable price
: The GEMM disposable tank is economical and reasonably priced because it is made from environmentally friendly and food-grade PCTG materials, an environmentally friendly and cost-effective material.
Eco-friendly and cost-saving material
: The GEMM is equipped with a non-replaceable mesh coil system. The G1/G2/G3/G4 mesh coils feature
Freemax
's patented 90% tea fiber cotton formula and diamond mesh structure to provide a strong refreshing taste and large clouds. GEMM tanks can be refilled, cost-effective and convenient, and most importantly, the G1/G2/G3/G4 mesh coil system meets a wide range of customer needs.
Multiple Mesh
: G1/G2/G3/G4 Coil Options, Freemax is the first to offer pioneer double, triple and quad mesh coils for GEMM water tanks compared to other disposable water tanks with only single mesh coils on the market. Various wattage options from 20W to 90W. Powerful and affordable.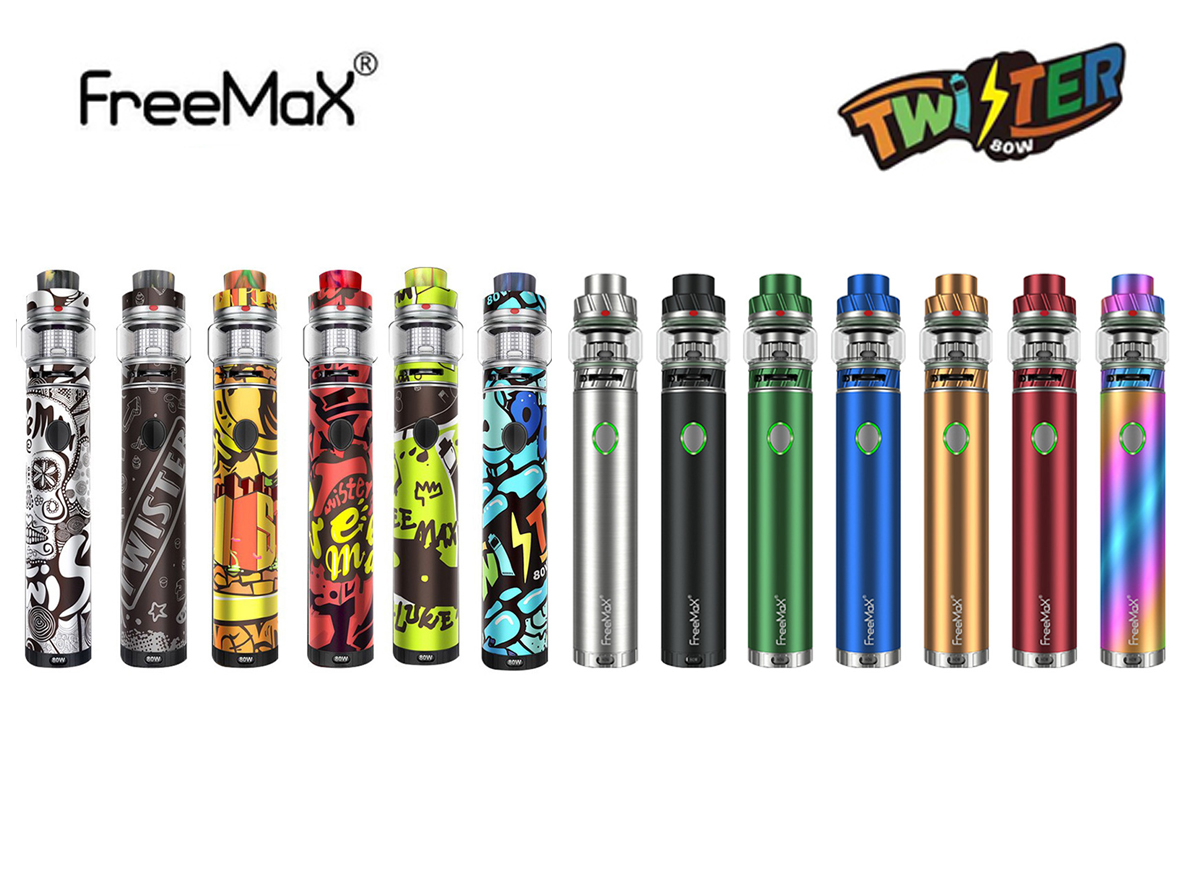 The vaping market really needs an affordable but powerful sub-ohm
best vape pen 2019
and GEMM 80W kit, which perfectly demonstrates simple power and is the best choice for vapers to switch to sub-ohm vaping. In a word, the Freemax GEMM is a perfect example of the power of beginners to unlock the world of vaping. For every vaper, this is an affordable and inclusive "GEM", especially the best choice for vapers to switch to sub-ohm vaping.