Geekvape Aegis X is the latest product in the Geekvape Aegis series. If you are a fan of Geekvape Aegis, you could not miss it! We know that the Geekvape Aegis series includes the famous Geekvape aegis legend, the mini version Geekvape aegis mini, and Geekvape aegis solo. One import thing is that all Aegis series have in common is that they are waterproof, shockproof and dustproof, and these products are very popular!
Let's take a look at the features of Geekvape Aegis X:
2.4-inch large OLED color display
Geekvape
new Aegis X takes on a familiar and refreshing look, especially when looking at the front of the device. There is a large 2.4-inch OLED color display that you can customize with different colors and themes. The best part about it is that it's very easy to see all the information, such as wattage output, current battery life, coil resistance and more.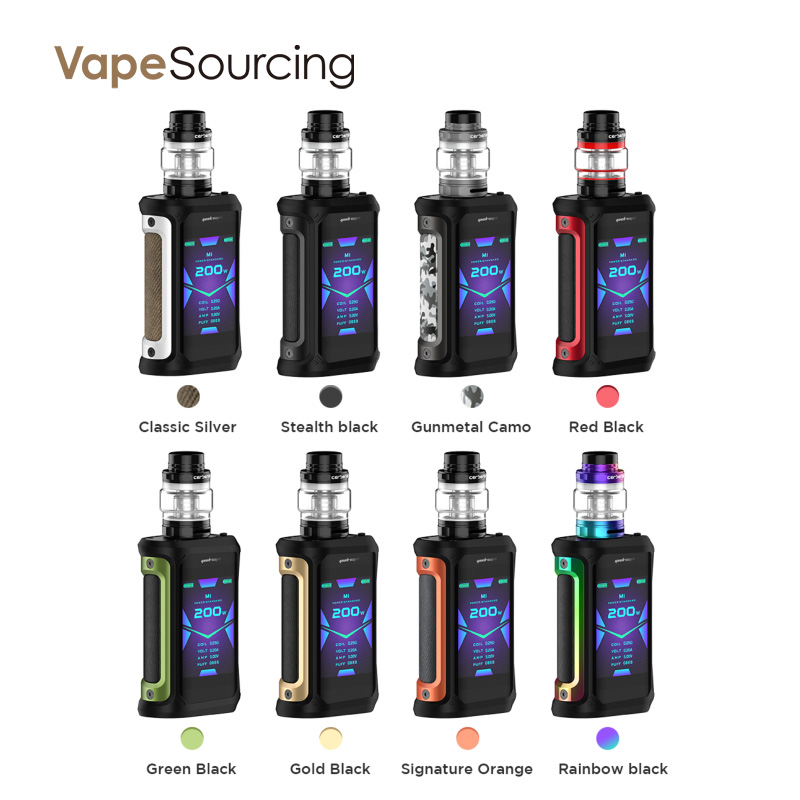 200w High Power
The
Geekvape Aegis X mod
is powered by two high-power 18650 batteries and can deliver up to 200W. The Geekvape AS 2.0 chipset features faster ignition times, stable power output and precise temperature control.
IP67 Protection Rating
Like other Aegis kits, Aegis X is IP67 rated too, so it is waterproof, dust and shock-resistant. The actual 510 connections are located in the center and they are referred to as the single 510 connectors. On the side of the Geekvape Aegis X Kit, you can find the wattage button and the trigger button.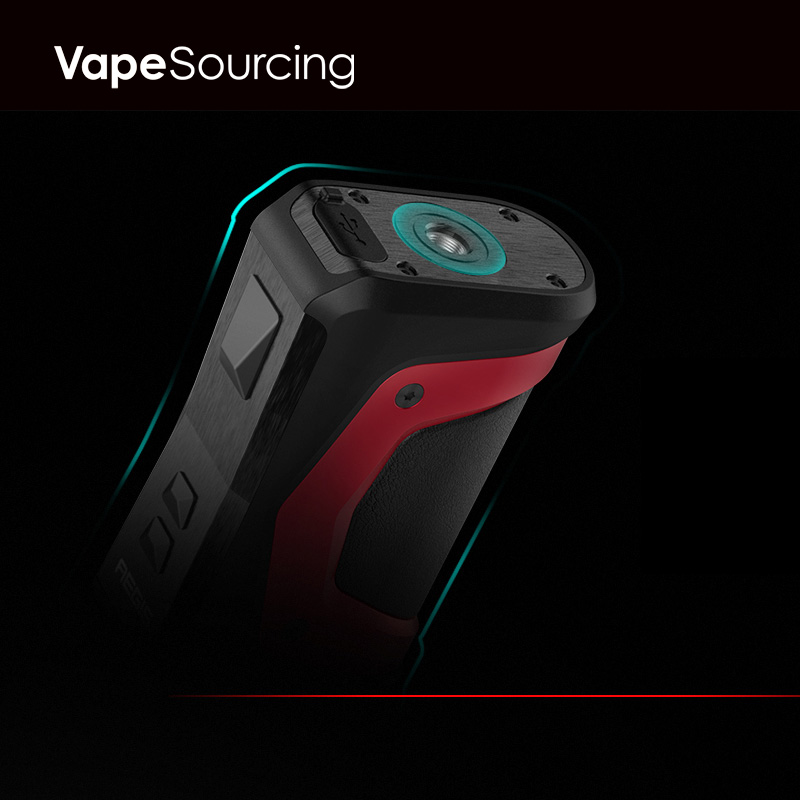 Cerberus Sub Ohm Tank
Geekvape Aegis X kit includes the Cerberus sub-ohm tank we've seen before, and it's definitely one of the best sub-ohm tanks because it's great for pre-forming. It can hold 5.5 ml of electronic liquid and is filled from the top. The airflow does enter from the bottom of the tank and can be fully adjusted. In the Aegis X Vape Kit, you'll get two super mesh coils, each with a resistance of 0.2 ohms.\You may be wondering what is the difference between Geekvape Aegis X, Geekvape aegis legend and Geekvape
Aegis solo kit
?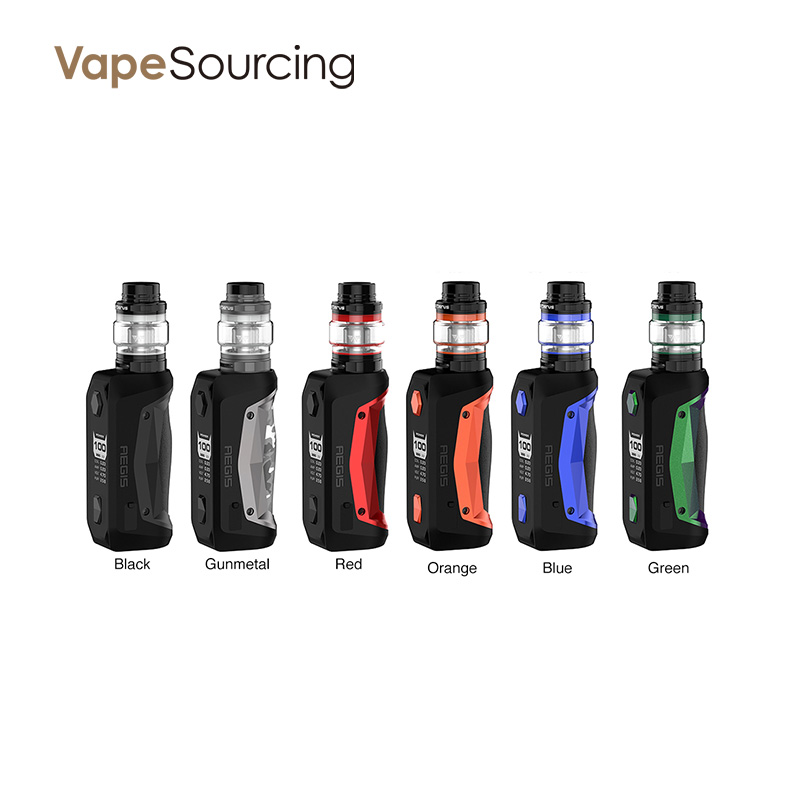 The Geekvape Aegis X measures 90*31.3*56.1mm, which is slightly thinner than the Aegis legend and more suitable for your palm than the Geekvape aegis legend. In terms of design, the entire Geekvape Aegis series looks very similar. The maximum power of 200w is the same as Geekvape aegis legend, while aegis solo kit is only 100w as a solo version. Also, Geekvape Aegis X uses the latest chipset from Geekvape AS 2.0, it will give you faster ignition speed and smoother vaping!
---