When we think about atomizer, maybe you can count like RTA vape and RDA vape. Meanwhile, sub ohm tank is also a trend for several vapors. Today we will make a comparison between two tanks - SMOK TFV16 Sub Ohm Tank VS Geekvape Zeus Sub Ohm Tank.
Geekvape Zeus Sub Ohm Tank has a similar structure to the first Zeus series, but with an improved quick-change coil system. The sub ohm tank can has a GV grid coil structure to optimize flavor and steam generation.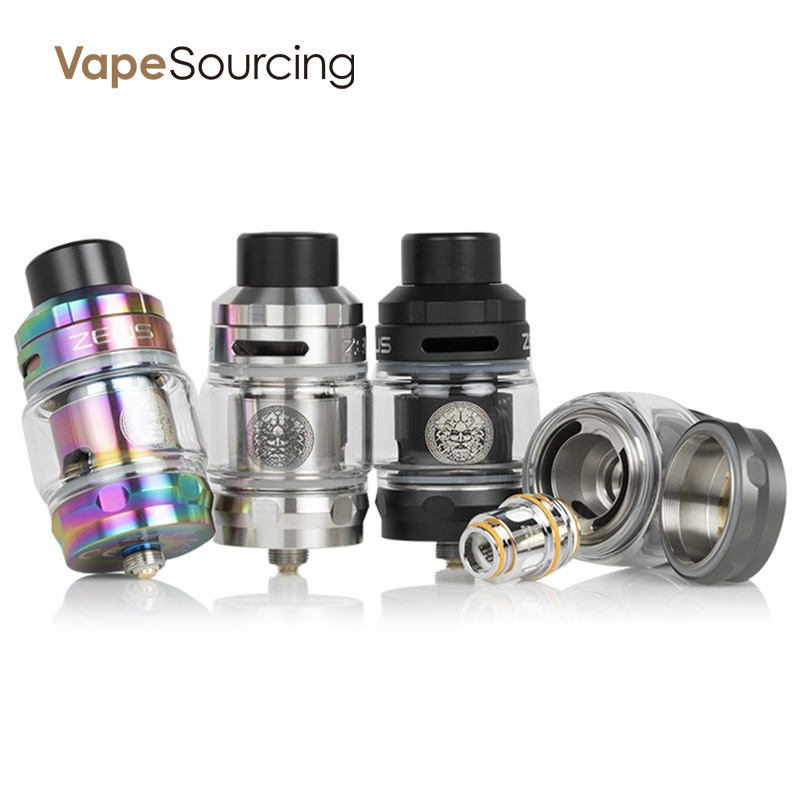 The Geekvape Zeus Sub Ohm vest is crafted from the outstanding round Zeus esq design. The machining is very good and the fuel tank is really strong.
The top air stream works with the top to bottom air stream to create a better flavor and greater steam while retaining its leak-proof function. The Zeus fuel tank has a fast-sliding coil design, so changing the coil is very simple.
The tank is compatible with the latest mesh coils using KA1, such as the Mesh Z1 0.4ohm KA1 coil and the Mesh Z2 0.2ohm KA1 coil.
SMOK TFV16 Sub Ohm Tank
The TFV16 features a new 510 gold-plated threaded connector that increases wear resistance and enhances electrical conductivity. The resin drip has a diameter of 16mm and is perfect for your mouth.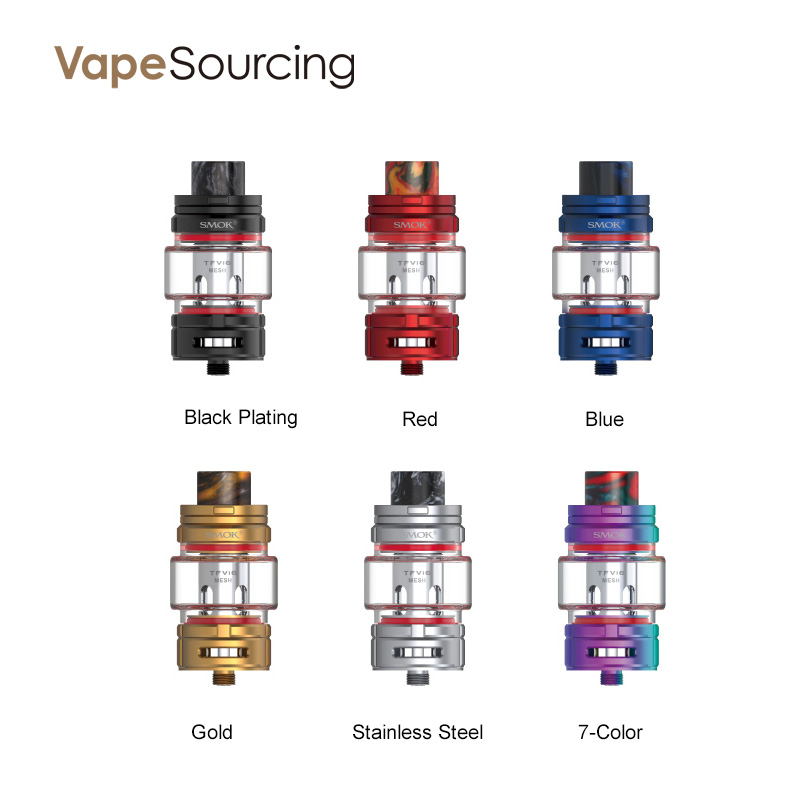 The TFV16's double bottom airflow system is fully adjustable, with each airslot measuring 14mm x 3mm. You also get a 13mm wide bore drip tip, and your choice of two mesh coils: a 0.17ohm single mesh coil rated for 120w, or a 0.12ohm dual mesh coil rated for 80-160w.
Moreover, Smok TFV16 Atomizer takes innovative top cap with secure locking mechanism design which can prevent leakage problem.
Compare to these two sub ohm tank, Smok TFV16 Tank is the latest version of TFV series. The liquid capacity is upgraded to bulk 9ml which brings unprecedented vaping experience. Also, Geekvape Zeus Sub Ohm Tank is really one of the best steam products and considered one of the best tanks in its class.
Related mod you may like:
Other related article we recommend: