If simple
Beginner Vape Pod Kits
is not enough to meet your needs, then today I would recommend you VapeOnly Mind Pod Pro Kit, Teslacigs Punk Pod Kit, and Hellvape GRIMM Kit, they may provide you with different vaping needs you need! So, let's dive into more details about them!
First, let's look at VapeOnly Mind Pod Pro Kit 1500mAh
VapeOnly Mind Pod Pro
is a slim and compact starter kit. VapeOnly Mind Pro is made of zinc alloy and is available in 4 solid colors (matte black, space gray, matte red and knight blue). The device contains an adjustable module with a 1500 mAh built-in battery. There is a small OLED screen on the front. You can switch between 3 modes: simple, power (5-36W) and voltage mode. The maximum output power is 36W.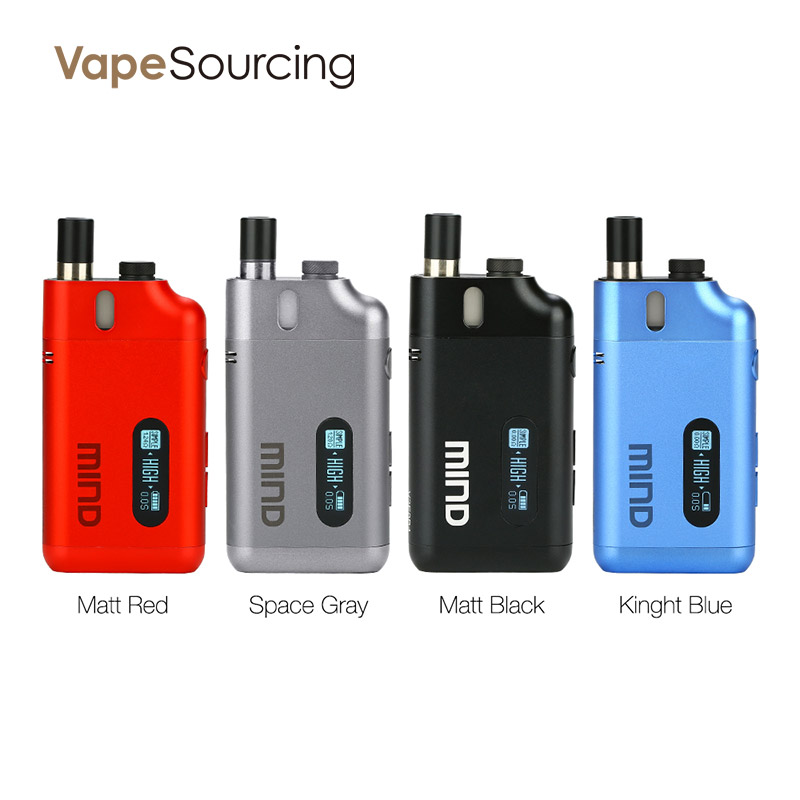 The OLED screen (0.91 inches) is simple but can display all the information you need. The Mind Pro Pod has a 2.7 ml
best vape juice
capacity that can be refilled from the top. VapeOnly will sell 3 types of coils (0.4, 0.6 and 1.2 ohms) for this pod, so the kit is suitable for MTL and restricted DL atomization.
Then let's take a look at Teslacigs Punk Pod System Kit 620mAh
Teslacigs Punk Pod Kit
is a punk-style vape pod. The Punk mod is made of advanced zinc alloy material. The Teslacig punk kit is powered by a 600mAh built-in battery and has been upgraded to 5V / 500mA, which can be quickly charged to meet your electronic cigarette time throughout the day. You can enjoy 250 puffs throughout the day in 1.6 hours when fully charged.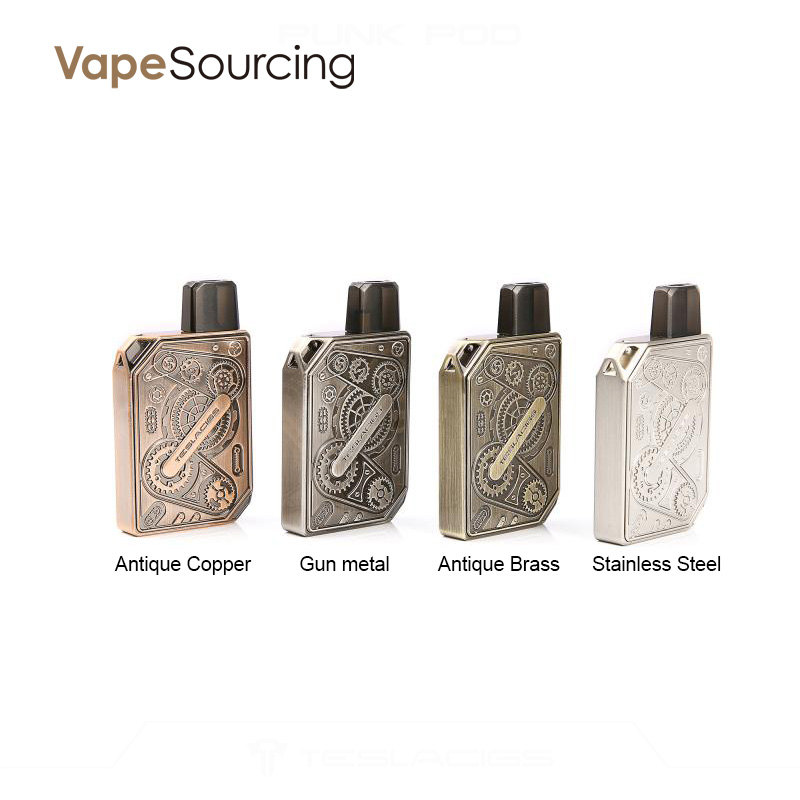 The 1.2ml punk pods are made of organic cotton rolls, and each drop of electronic juice is completely atomized, making it more natural and pure. You will get excellent steam and excellent flavor. In addition, the Teslacigs Punk Pod kit comes with a lanyard that you can hang around your neck and take it with you.
Finally, let's take a look at Hellvape GRIMM Pod System Kit 30W
Hellvape GRIMM
has many features for small devices, including variable power and voltage modes. It gives users the opportunity to see battery life as well as a puff counter and a beautiful bright screen. The functionality of this mod is great because of its compactness and long coil life.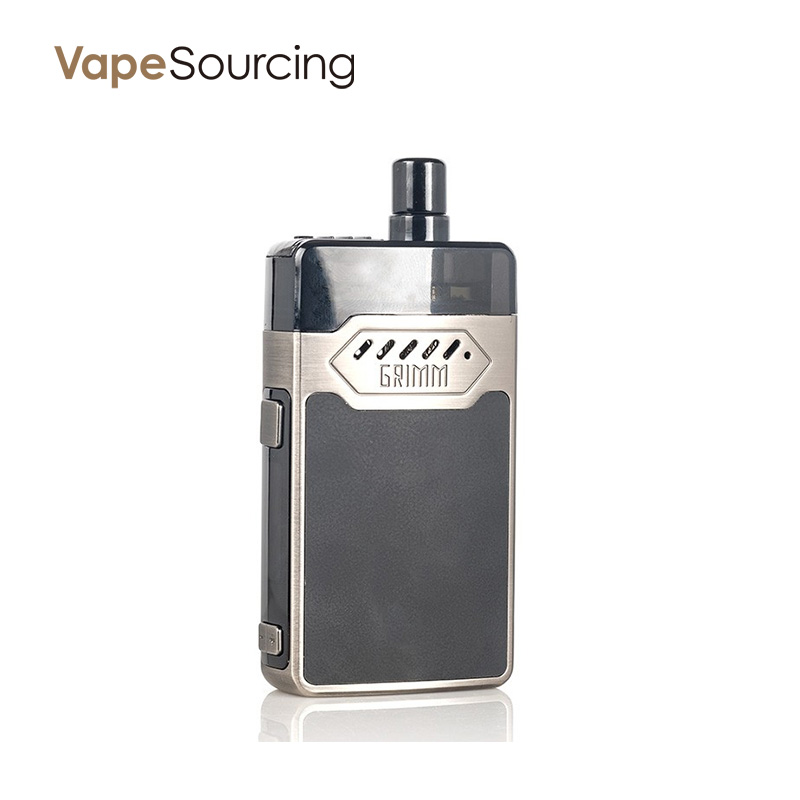 The device is small, has a very short charging time, and can last a full day. The airflow is well controlled and provides good flavor and cloud generation. Both coils taste good, but the mesh is most prominent in bright colors.
You may also want: