Rebuildable tank atomizer (RTA) maybe is one of the most special in the vape field, it perfectly combines tank's convenience and rebuildable's flavor & cloud, meanwhile, you can find lots of DIY fun from it.

Though you may think RTA is simple to compare to box mod or built-in atomizers, the feedback we got from the manufacturer actually is that the RTA is one of the most complex types in the e-cig field. A good RTA must have these features: easy to build, amazing flavor, anti-leaking, etc.

One of my friends, Jeremy have vaped with RTA for more than 6 years, below are his opinion about the best RTA tanks for 2020.

GeekVape Zeus X RTA is the newest edition of Geekvape Zeus series RTAs, it features top-airflow design to avoid bottom leaking and U type channel provide amazing flavor no matter DL or MTL vaping. 4 posts deck compatible with single or dual coils and vertical insertion method brings much convenient compared to a flat way.
Background
Geekvape
is one of the most popular brands recently, Geekvape Zeus series, Geekvape Aegis series, and Geekvape Ammit series have attracted huge fans around the world. Geekvape Zeus series top feature is a top-airflow method, many brands can't provide good flavor experience on that point, Geekvape right now is the top on the list.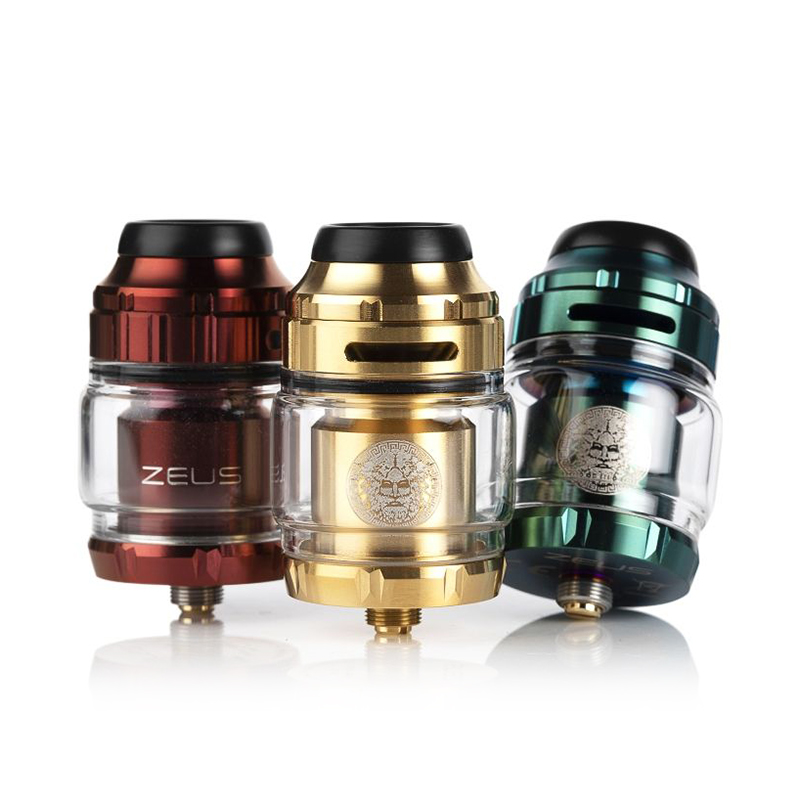 Pros:
1.Fantastic flavor
2.Big cloud
3.Anti-leaking
4.Nice appearance
5.Easy to build & big compatible range
6.DL and MTL compatible
Cons:
1. 25mm diameter may overhang on a small box mod
Vapefly Brunhilde MTL RTA is one of the best MTL RTAs right now, it's a cooperation project of Vapefly and German 103 team and used 2 premium stainless steel wires from Germany connect the oil storage room to the cotton, it makes the cotton storage e-liquid properly and the oil very clean in the tank. Side open post design makes the coils-building very easy and middle airflow choice brings great flavor and avoids leaking.
Background
Germany market many great RTAs like to use stainless steel wires as the media for e-liquid and coils when vaping, it's a smart way for taste and health, Vapefly applied this way very well and innovated a great MTL RTA.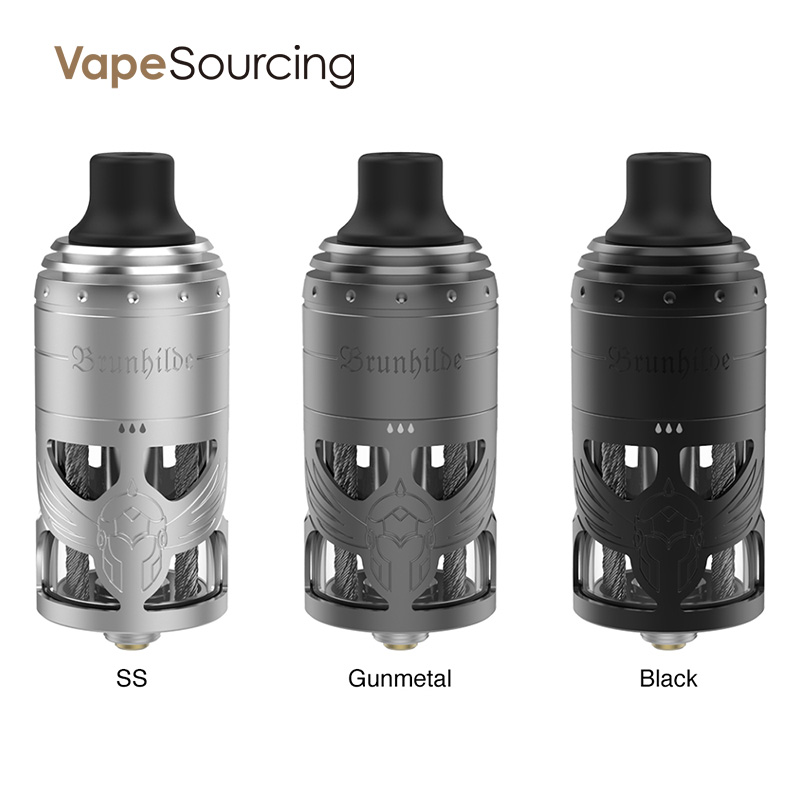 Pros:
1.Amazing MTL flavor
2.Easy to fill e-liquid
3.Great innovated stainless steel wires media
4.Large capacity
Cons:
1. Price may not competitive