Lower Nicotine Disposable Vapes is the ultimate alternative for quitting smoking or looking for switching to vaping. These vapes are available in ready-to-use form. Once the e-liquid or charge runs out, just discard it. But, just like any other products, Disposable Vapes also have a downside, ie, lack of options in nicotine strength. With the collaboration of nicotine salt, the disposables provide satisfying performance to the users. But, not all vapers want a 50 ml or 60 ml nicotine strength. That's why lower nicotine disposable vapes were introduced in the market and changed the game completely. Today, several top manufacturers offer their customers disposable vapes with different nic strength options.

Here have a look at some of the best Lower Nicotine Disposable Vapes:

4 Best Lower Nicotine Disposable Vapes

Puff Labs Beast V2 Disposable Vape Kit 1500 Puffs 1000mAh

When it comes to lower nicotine strength (5%) options, it's the best disposable vape available with an E-liquid capacity of 5ml and a battery capacity of up to 1000mAh. This is the finest option to satisfy your use and can support you for about 1500 puffs. Here, the coil design has been modified in such a way that you will experience a better flavor and feel the original taste. Comes in seven fruity flavors , this is a great disposable vaping kit for releasing the hypnotizing effect.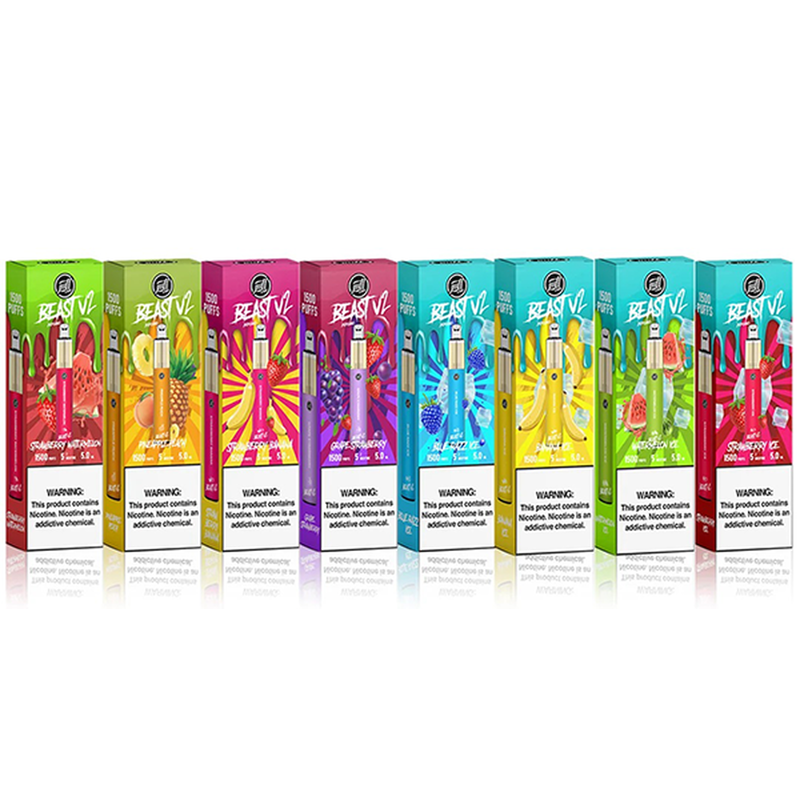 Puff Labs BOSS MAX Disposable Vape Kit 3500 Puffs 8ml

A big name in the vaping circle, Puff Labs BOSS MAX can hold 8ml Prefilled E-Liquid. With 5% Nic-Salt strength and a battery capacity of 850mAh, it's a rechargeable (via Type-C) disposable vaping device. The small device can support up to 3500 puffs. Comes with 8 fruity flavors, this disposable vape kit will surely amaze you by allowing you to taste the original pleasure of the rainforest.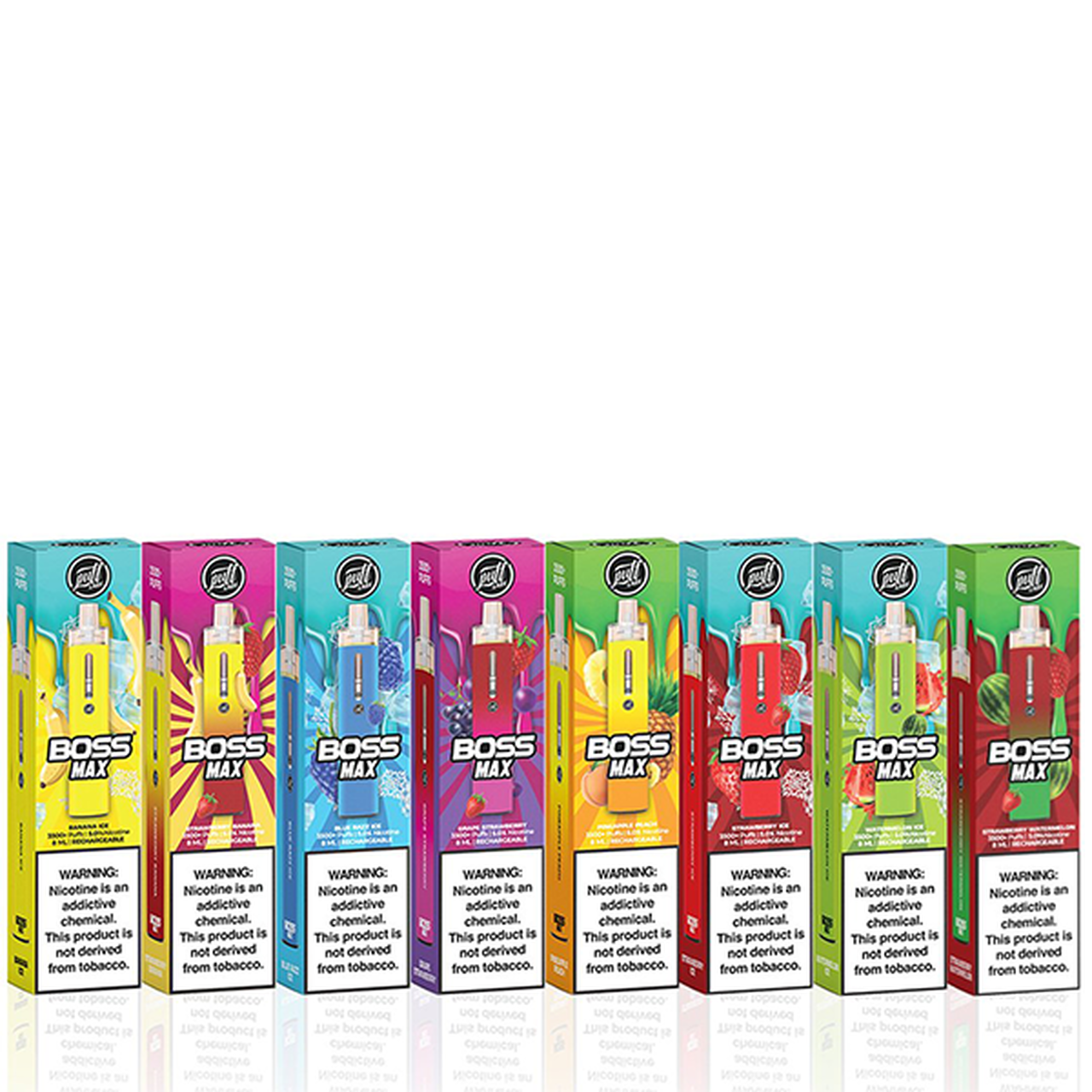 Suorin Air Bar Max Disposable Vape Kit 2000 Puffs 1250mAh

It is a long-lasting disposable vape, providing you with the highest quality without sacrificing the number of puffs. This vape device is popular for its airflow, smoothness, 20 exotic flavor options, and high nicotine strength to satisfy your cravings. Equipped with a 1250mAh non-rechargeable battery and prefilled with a 6.5 ml e-liquid tank, so you don't need to worry about buying more juice. Available in Salt Nicotine 5% and an estimated 2000 puffs, this disposable device offers you enough juice to use for several days.




Flum Float Disposable Vape Kit 3000 Puffs 8ml

Probably one of the pocket-friendly, smoothest vapes comes with a unique cylindrical bottle design. It uses a draw-activation firing mechanism for quick vaping. Each disposable is pre-filled with 8 ml of flavorful E-Liquid and pre-charged with a 1100mAh battery. This ready-to-be-used device, which offers up to 3000 Puffs, ensures smooth airflow and consistent taste. Comes with an airtight packaging, the Flum Float Disposable kit offers 10 different delicious flavors, resulting in a long-lasting vaping experience. This 50mg strength is perfect for beginners as well as heavy smokers.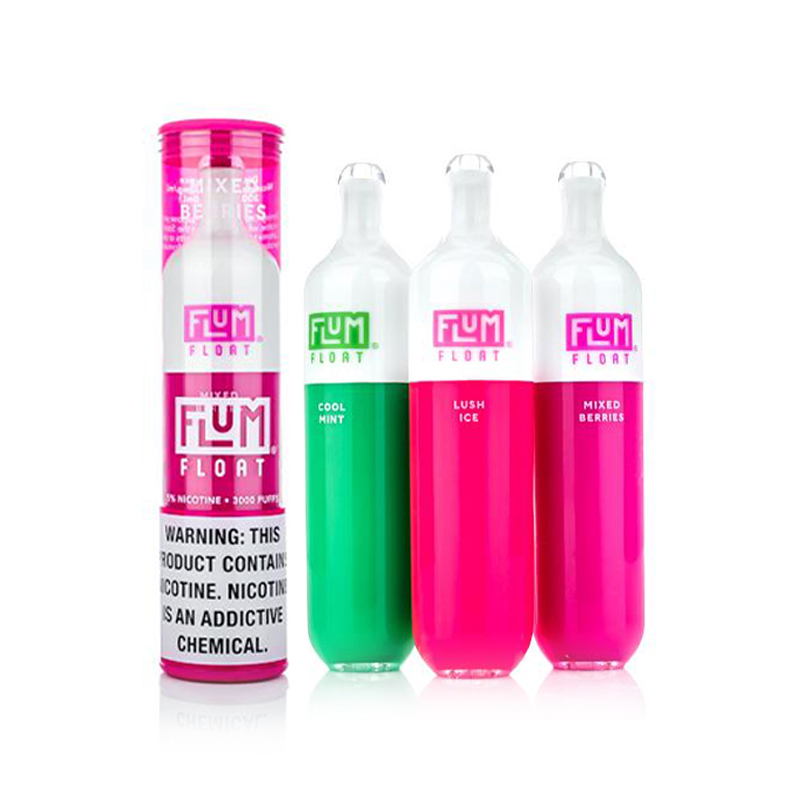 Why Are Disposable Vapors So Much Popular?

The disposable vapes are designed to be used once and thrown away. A few reasons for the popularity of these disposables are their massive array of flavors, a modest amount of vape, lightweight, satisfying response, and travel friendliness. Moreover, people want a similar product to cigarettes, but not that much harmful. After buying online pod systems, customers just need to open the package and suck in. So, it's a very cost-effective option for people who are still unsure about its efficacy. So, start vape like a boss!
Related kit we recommmended: