Hello guys, we see that the
Smoant
vape family has two new vape baby kits, they are Smoant Charon Baby and Smoant Battlestar Baby. Smoant products such as Smoant Pasito are very famous, so are their baby series are excellent too?
Both
Smoant Charon Baby
and Smoant Battlestar Baby have ultra-compact designs and equipped with a fairly large 750mAh built-in battery. They are both can all reach the maximum output power of 15W. But do you want to know their different features?
Smoant Charon Baby has a CPR design that provides a high-quality gloss effect that not only looks stunning but is waterproof and has no fingerprints. In addition, this material ensures excellent durability.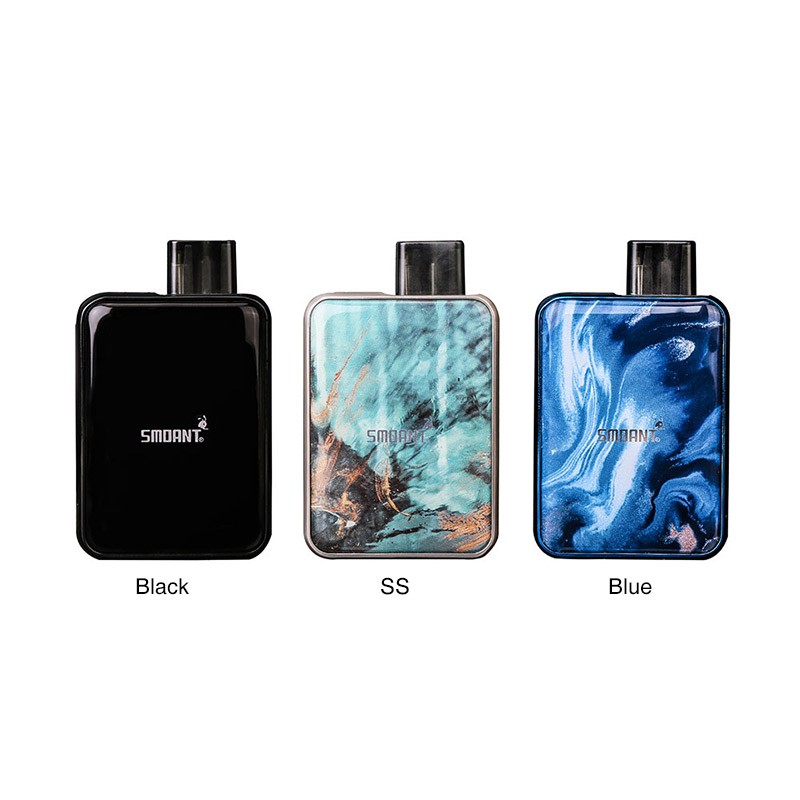 There is also a 3-color LED battery indicator that will inform you of the current battery status. Like many other containers, this vape container uses refillable ink cartridges. This can hold 2 ml of e-juice and has a side replenishment system.
You can also replace the coil. This means you don't have to buy the entire cartridge when the coil is burned out, which is always a good thing. Speaking of coils, there are two of them. One is for direct fogging of the lungs and has a resistance of 0.6 ohms. It's also a mesh coil, so you know you'll get great flavor making. The resistance of the next coil is 1.2 ohms, which is very useful for MTL.
Smoant Battlestar Baby
is short and light. It measures 60mm*45mm*15mm and is mainly made of zinc alloy. A 750 mAh battery will give you a full day of MTL power. Type C USB can be fully charged in 40 minutes, which is its complement. So you can use vape longer and more frequently than other Pods that only use Micro USB technology.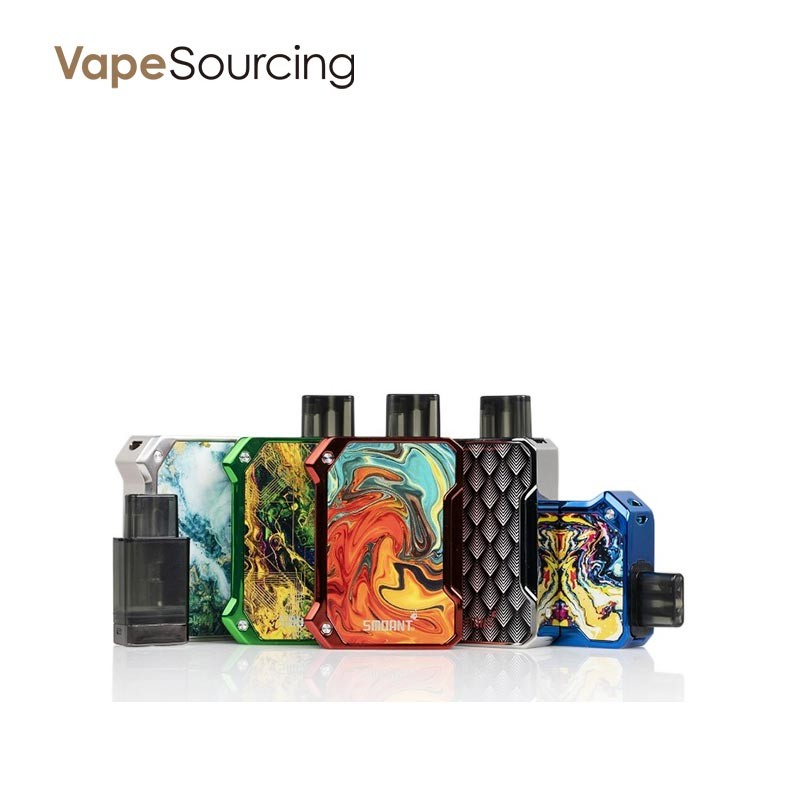 Smoant cleverly combines a user-friendly plug-and-play coil system. No need to disassemble anything, just pull out the old coil and insert the new coil. There are two coil types to choose from. These include a 0.6-ohm mesh coil (for 15 watts) and a 1.2 ohm Ni-80 coil for 10 watts. I personally prefer the mesh coil and find that it provides the perfect balance between airflow, cloud generation, and taste.
It is looking for new compact
best pod vape device
, and then we definitely recommend checking out Smoant Charon Baby and Smoant Battlestar Baby.