VOOPOO has been gaining popularity over these years. Certainly, it gets a reputation for its dedication to providing the best vape products including Voopoo MOJO, Panda, TOO, drag series and providing the best user experience. So today I will show you some of its vape products so that you can have a deeper understanding of this global Voopoo vape brand.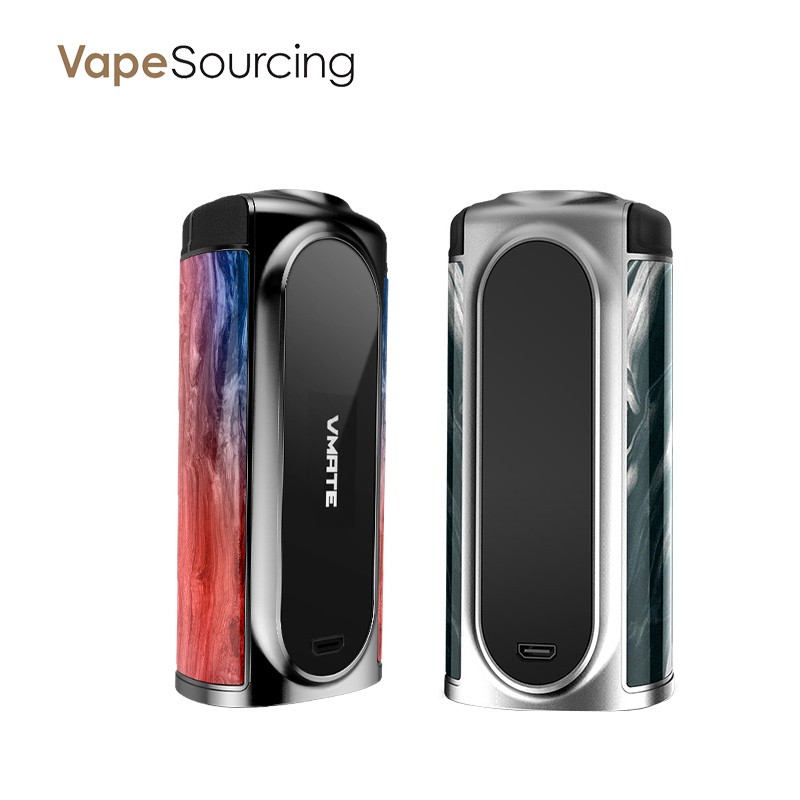 >>>VOOPOO Vmate TC Box Mod 200W
Parameters
Size: 89mm*47mm*30mm
Material: Zinc Alloy
Output Power: 5-200W
Quiescent Current: ≤20μA
Output Voltage Range: 0-7.5V
Resistance Wire: 0.05-3.0ohm(Power Mode)/0.05-1.0ohm(TC Mode)
Battery Compatible: 2*18650
Temperature Range: 200℉-600℉/100℃-315℃
Features
The VOOPOO Vmate TC Box Mod is made from zinc alloy with a cool design and comfortable touch feeling, which makes it a premium and unique vape mod. The box mod is powered by dual 18650 batteries with 200W max output. Thanks to the updated 32-digit GENE.FAN Chip, the mod ensures instant firing and stable and safe performance of vaping. Besides, it boasts two side battery covers, top buttons, and OLED screen.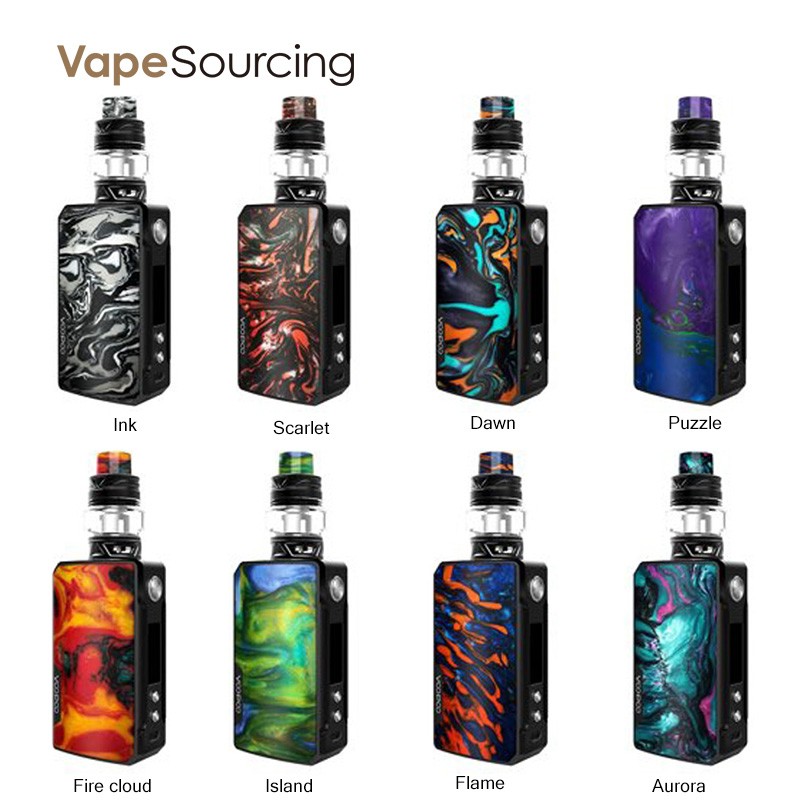 >>>VOOPOO Drag 2 Kit 177W with Uforce T2 Tank
Parameters
Size: 88.3*51*26.5mm
Material: Stainless Steel+Resin
Power Range: 5-177W
E-Juice Capacity: 5ml, 3.5ml
Battery: 2* 18650 Batteries ( Not Included )
Working Voltage: 6.4-8.5V
Working Current:1-40A
Output Voltage Range:0-7.5V
Resistance Range: 0.05-3.0 (VW); 0.05-1.5 (TC)
Temperature Range: 200°-600°F/100°-315°C
Thread: 510
Speaking of VOOPOO Drag 2, you may be not strange and have read many Voopoo drag reviews because it's a hot vape kit among vapers as a Voopoo drag update version. With an innovative GENE.FIT chip, the kit helps to stabilize the safe performance of vaping. Besides, it can prevent e-liquid from leaking by top filling. Combined with the latest Uforce T2 tank, it's definitely one of the best Voopoo drag settings, greatly providing the ultimate vaping experience. Furthermore, if you prefer the original flavor of the e-juice, Drag 2 is a must for you because of the awesome UFORCE U2 and N3 coils.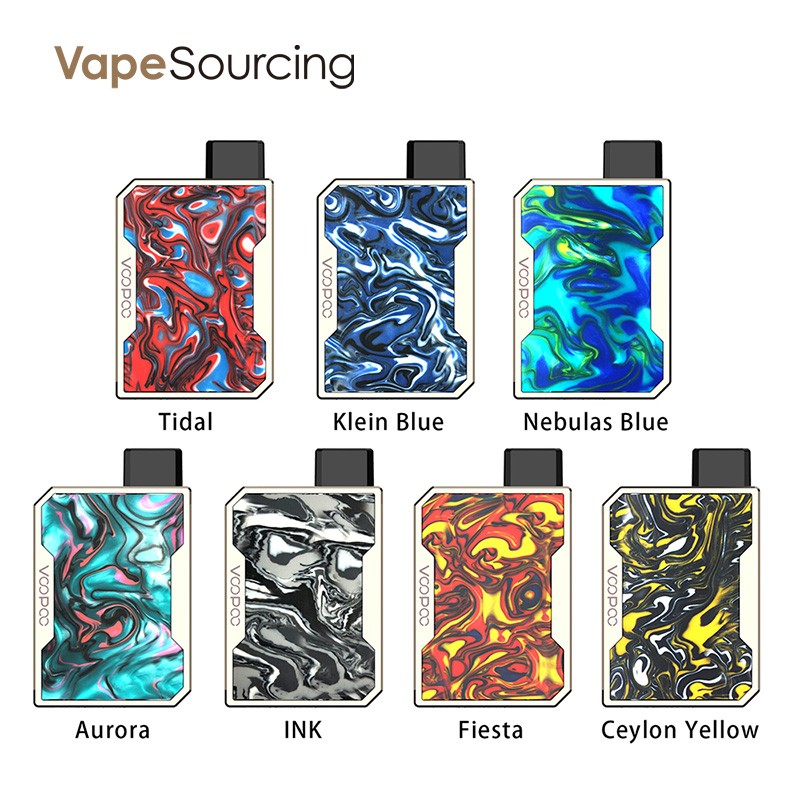 >>>Voopoo Drag Nano Pod System Kit 750mAh
Parameters
Dimension:54.5*35*11mm
Battery: Built-in 750mAh
Material: Zinc Alloy & Aluminium Alloy
Weight: 55g
Voltage Output: 3.2V-4.2V
Change Voltage: 5V/0.5A
Quiescent Current: <15uA
Capacity: 1ml
Resistance: 1.8ohm
Voopoo drag nano is powered by a 750mAh built-in battery and 350 puffs are available when fully charged in only one hour. Tricolor Indicator Light can inform you of the condition of the battery power. With the GENE.Pod Chip Inside, it helps to keep the gorgeous flavor and ensure the best vaping experience.
After reading the post, are you desired to get one Voopoo vape? Let's pick the one you like best.
>>>the posts you might also like

rda/rdta/rta/rba vape