The combined shipping cost will be calculated automatically by the system after you choose the shipping destination in the checkout step.
Product introduction
The Dovpo Topside Lite Kit is another release in the "Topside" range of devices. It consists of two parts: Dovpo Topside Lite mod and Variant RDA. Dovpo Topside Lite mod made of polycarbonate and PCTG. Basically the "Topside" devices are squonk mods that feature a top filling squonk bottle to make refilling a lot easier. The original Topside was a single battery job and the Topside Dual was a dual battery version. The Topside Lite carries on with the top fill tradition and also offers the option of using it as a squonk mod. The Topside Lite kit works both in squonk mode and in normal boxed mode (can hold one battery). To this end, the device box will contain two corresponding modules. The unit is powered by a replaceable battery model 21700 or 20700 with a maximum output of 90 watts. The back of the mod is removable, you can install the squonk attachment to use it as a squonk mod or as a standard mod. The side of the module is a clear 0.96-inch OLED screen and user interface buttons. As for the Variant RDA, it currently has no information, but it seems to have a double coil platform and top airflow adjustment. The deck is four-column and the two screws are fixed correctly and can be filling above the edge. Variant RDA also supports 810 drip type.
Parameters
Size: 97.5mm * 58.0mm * 28.2mm
Material: Polycarbonate+ PCTG
User Modes: VW, TCR
Power Range: 5.0W-90.0W
Temperature Range: 100-315°C/200-600°F
Display: 0.96" OLED
Input Voltage: 3.2V-4.2V
Output Voltage: 0.8V-8.5V
Resistance: 0.08ohm-3.50ohm
Colors: Black, Red, Silver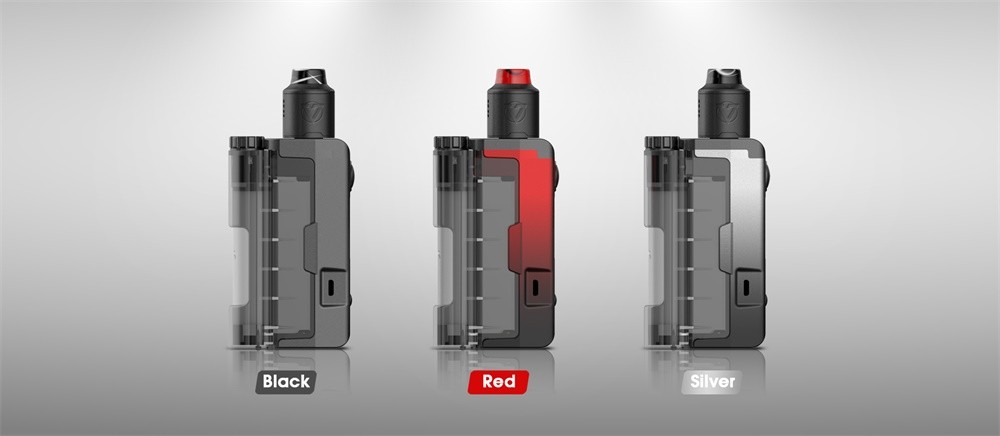 Dovpo Topside Lite Kit 90W comes with
1 * Dovpo Variant RDA
1 * Squonk battery cover
1 * Plain battery cover
1 * Battery adaptor sleeve
1 * Accessory pack
1 * USB Cable
2 * User Manual
1 * Warranty Card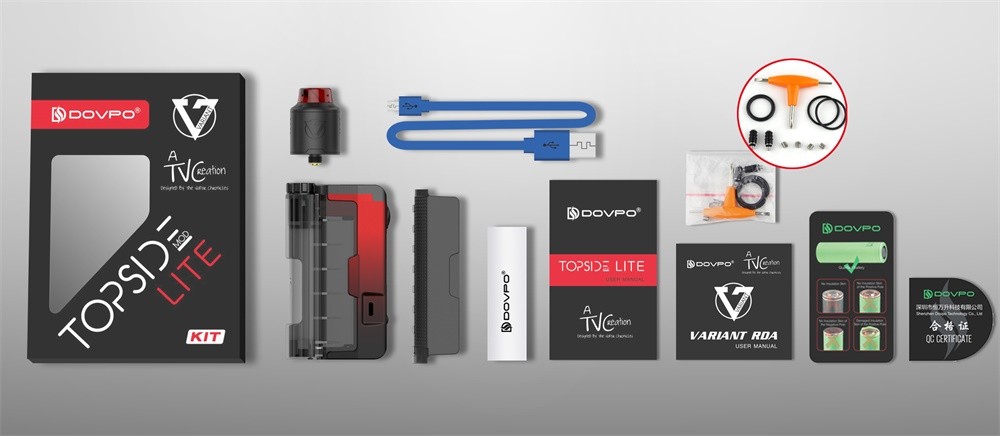 Features
1. Single-cell devices can emit up to 90W output
2. Variable power, temperature control (Ni, Ti, SS) and TCR user mode
3. Can be used as a squonk mod or standard mod
4. 0.96-inch OLED screen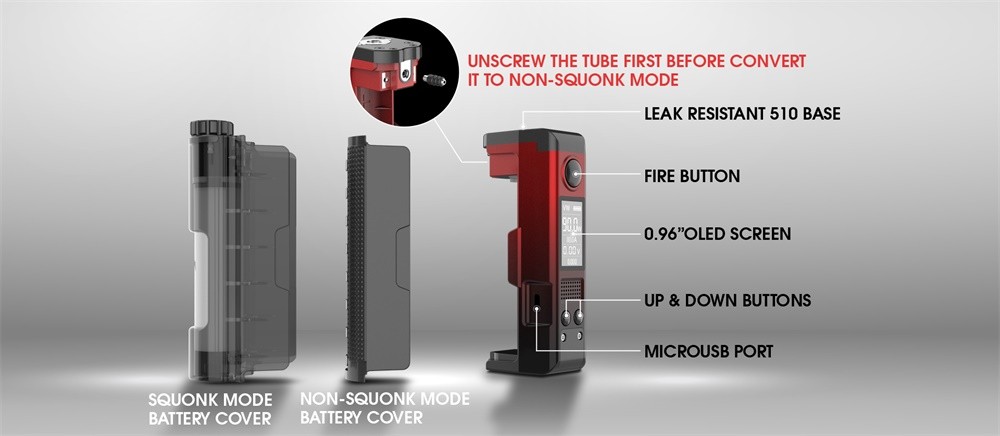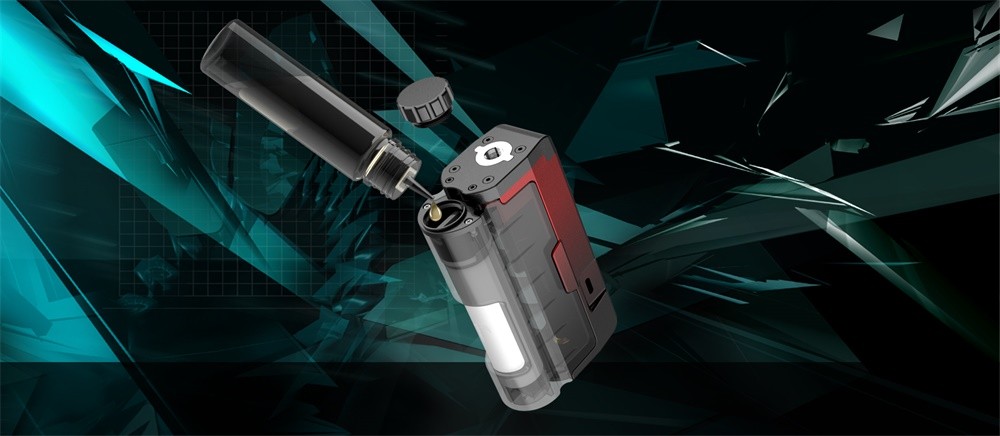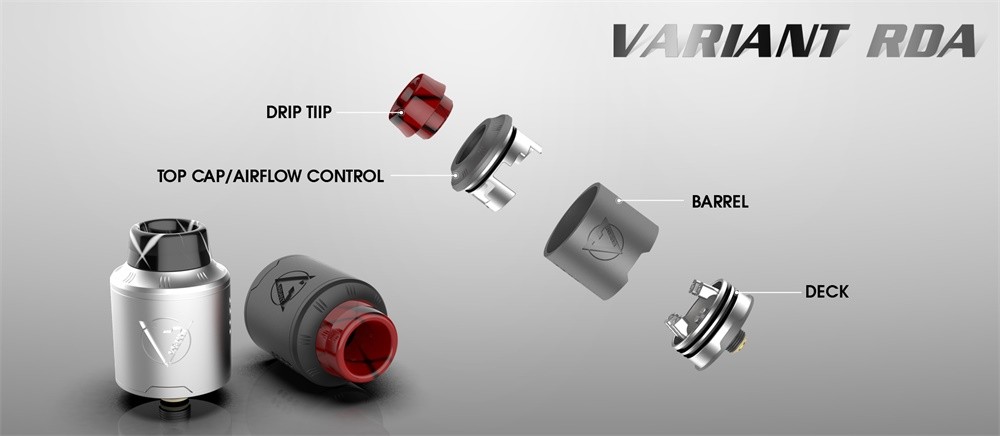 Package
Simple paper box. Customary Packing from the factory, the packing is subject to change without notice.