The combined shipping cost will be calculated automatically by the system after you choose the shipping destination in the checkout step.
Elf Bar BC5000 Vape Kit INTRODUCTION
Elf Bar BC5000 is a compact and stylish disposable vape kit that offers a convenient and satisfying vaping experience, it is perfect for those who prefer a simple yet stylish look. One of the standout features of the Elf Bar BC5000 is its flavor options. The device offers a range of flavors to choose from, each with its own unique taste profile. The flavors are well-balanced and do not contain any harsh or irritant ingredients, making for a smooth and enjoyable vaping experience. Whether you prefer sweet, fruity, or menthol flavors, the Elf Bar BC5000 has something for everyone. Another advantage of the Elf Bar BC5000 is its size and portability. The device is small and lightweight, making it easy to carry in your pocket or bag. It's perfect for those who need a discreet and convenient vaping solution, whether you're at work, home, or on the go. The disposable design also means that you don't have to worry about replacing parts or cleaning the device, making it a hassle-free option for those who want a simple and straightforward vaping experience.
Features
• 650mAh Built-in Battery
• Rechargeable
• Efficient And Consistent Power Delivery
• 13ml Pre-filled E-juice
• 5% Nicotine Level
• Satisfy Almost 5000 Puffs
• Measure 79mm by 41mm by 19mm
• Ergonomic Mouthpiece, Gradual Pattern, Streamline Appearance, And Silk-like toughness
Elf Bar BC5000 Vape Kit PACKAGE LIST
1 * Elf Bar BC5000 Vape Kit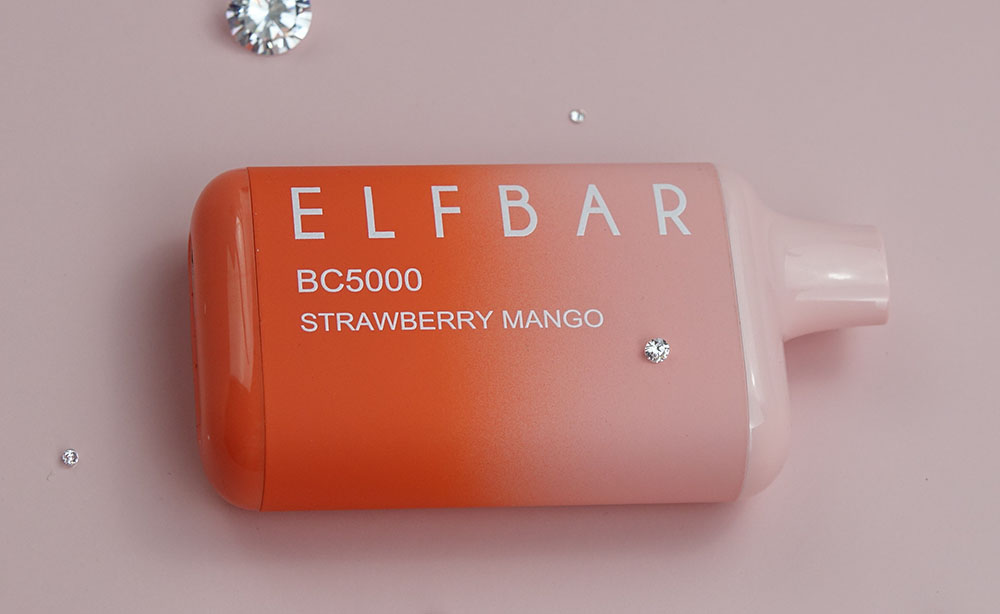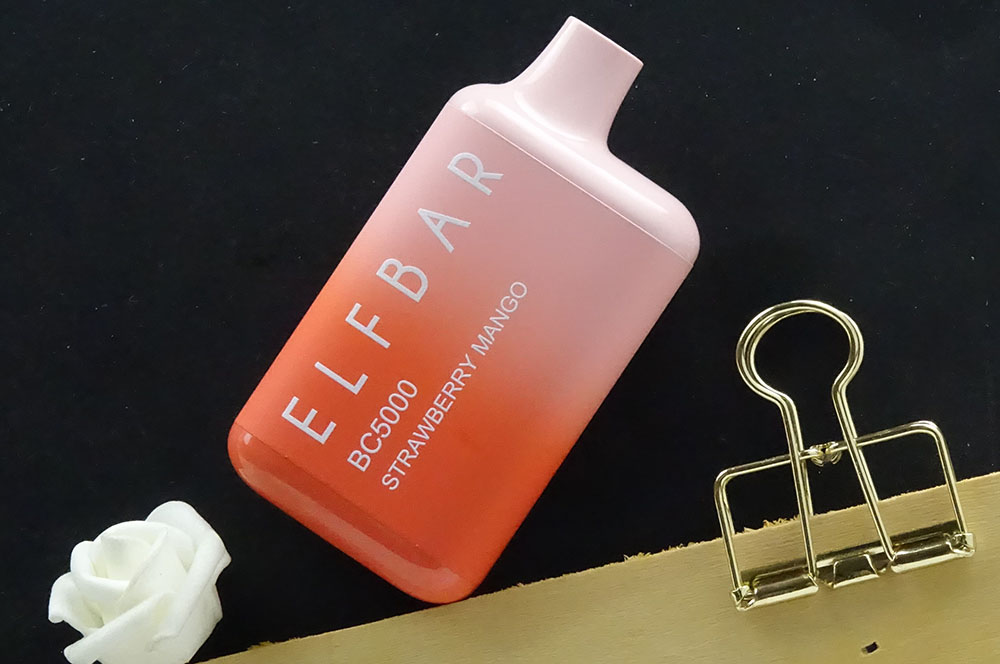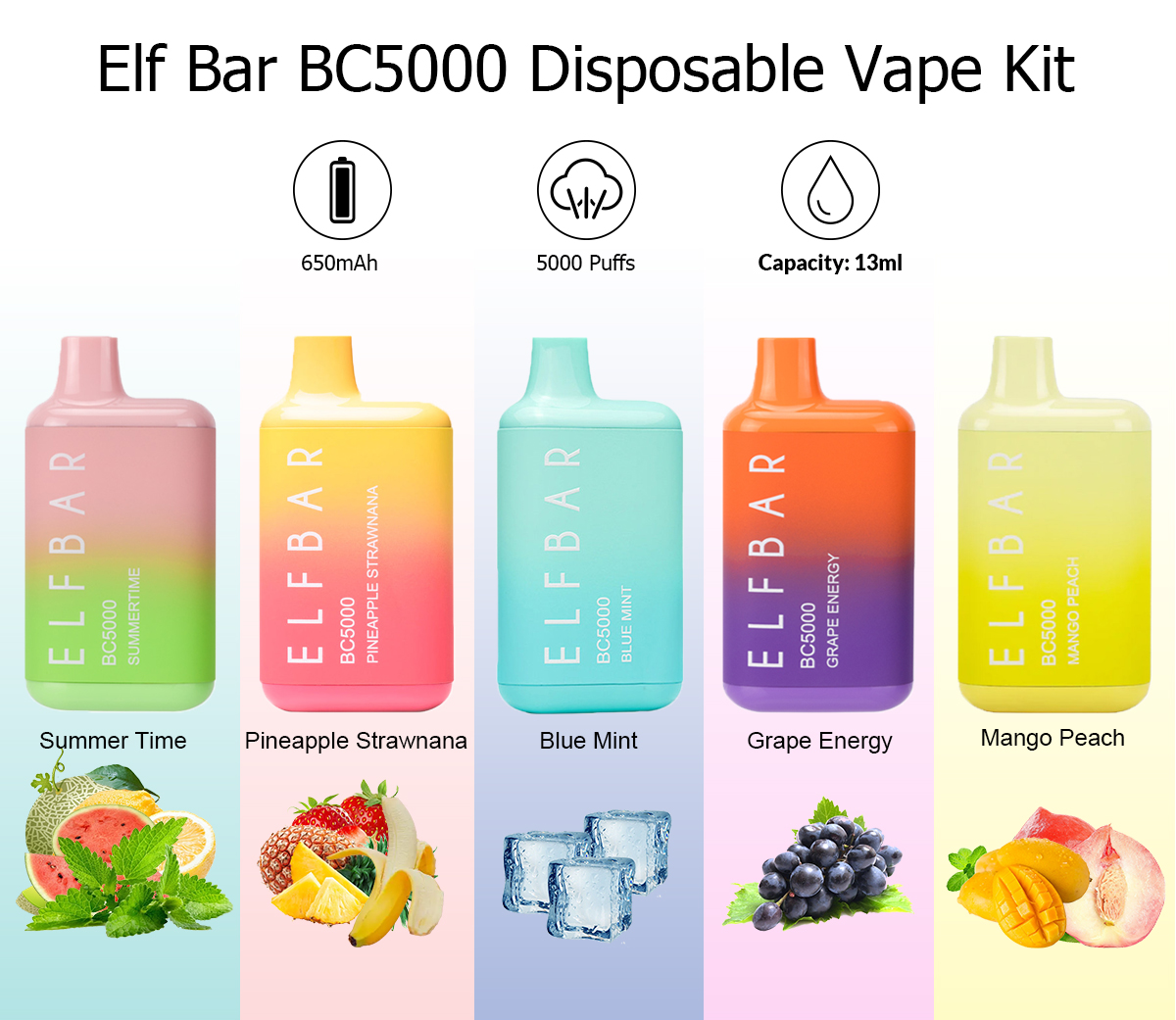 Elf Bar BC5000 Disposable PRODUCT TEXTING
ORDERING TIPS
Attention: As the manufacturer needs the serial number to provide a replacement, we highly recommend you keep the original packing box or take picture of the code before discarding it. Thank you!