The combined shipping cost will be calculated automatically by the system after you choose the shipping destination in the checkout step.
INTRODUCTION
Freemax Maxpod Circle is a circular pod device with a unique appearance and food-grade PCTG Pod. The visually striking unique design makes you stand out from the crowd. Equipped with a necklace, you can wear it on your neck or put it into your pocket. The Maxpod Circle Pod System is constructed from a durable zinc-alloy and features stunning resin or carbon fiber panels on both sides. Maxpod Circle is equipped with a 550mAh built-in battery for all-weather use. The battery can be fully charged in up to 70 minutes. The Freemax Maxpod Circle has a 10W maximum wattage output which paired with the Maxpod Circle Pods make for an excellent vaping experience. The proprietary FM CHIP with multiple protection features allows for safe manipulation of the device. Featuring a firing button on the side, the Maxpod Circle supports both Draw Activated and Button Activated. Its 3.7V constant voltage output guarantees stable performance and flavor from the first vape to the last. The Maxpod circle also has child-resistant functionality. You can power on/power off the device by clicking the firing button 5 times.
The 2.0mL capacity pod is connected via a magnetic connection. Side refill stoppered by a silicone plug. Super easy to refill. In addition, Maxpod Circle utilizes FM SaltCoilTech 2.0, with NS Mesh 1.5ohm coil, it's capable of supporting both freebase and salt nicotine e-liquids and compatible with 99% flavor categories in the market to achieve a balance of flavor, vapor, throat hit, nicotine intake, coil life and e-liquid diversity, and also provides a stunning lifetime of 6-8 refills. The kit includes two 1.5 ohm NS Mesh Coil rated for 8W and more suitable for a traditional MTL vaping experience. The coils have a simple, threadless press-to-fit installation.
Features
• Unique in Appearance, Powerful in Performance.
• Small Size, Large Power
• 550mAh Built-in Battery
• Draw & Button Activated
• Child-resistant Design
• Protections of FM CHIP
• 3.7V Constant Voltage Output
• 2.0mL Pod Capacity
• Super Long Life Span - 6-8 Times of Refill
• FM SaltCoilTech 2.0
• 99% Flavor Categories Compatible
• Supports both Salt Nicotine & Freebase E-liquids
SPECIFICATION
Output Voltage:
Constant 3.7V
Colors:
Carbon Fiber Black, Carbon Fiber Red, Resin Black, Resin Yellow
PACKAGE LIST
2pcs* Freemax Maxpod Circle Pod (Built-in Freemax NS Mesh Coil 1.5ohm)
1pc* Freemax Maxpod Circle Battery
1pc* Freemax Maxpod Circle Necklace
1pc* USB Cable
1pc* Warning Card
1pc* Warranty Card
1pc* User manual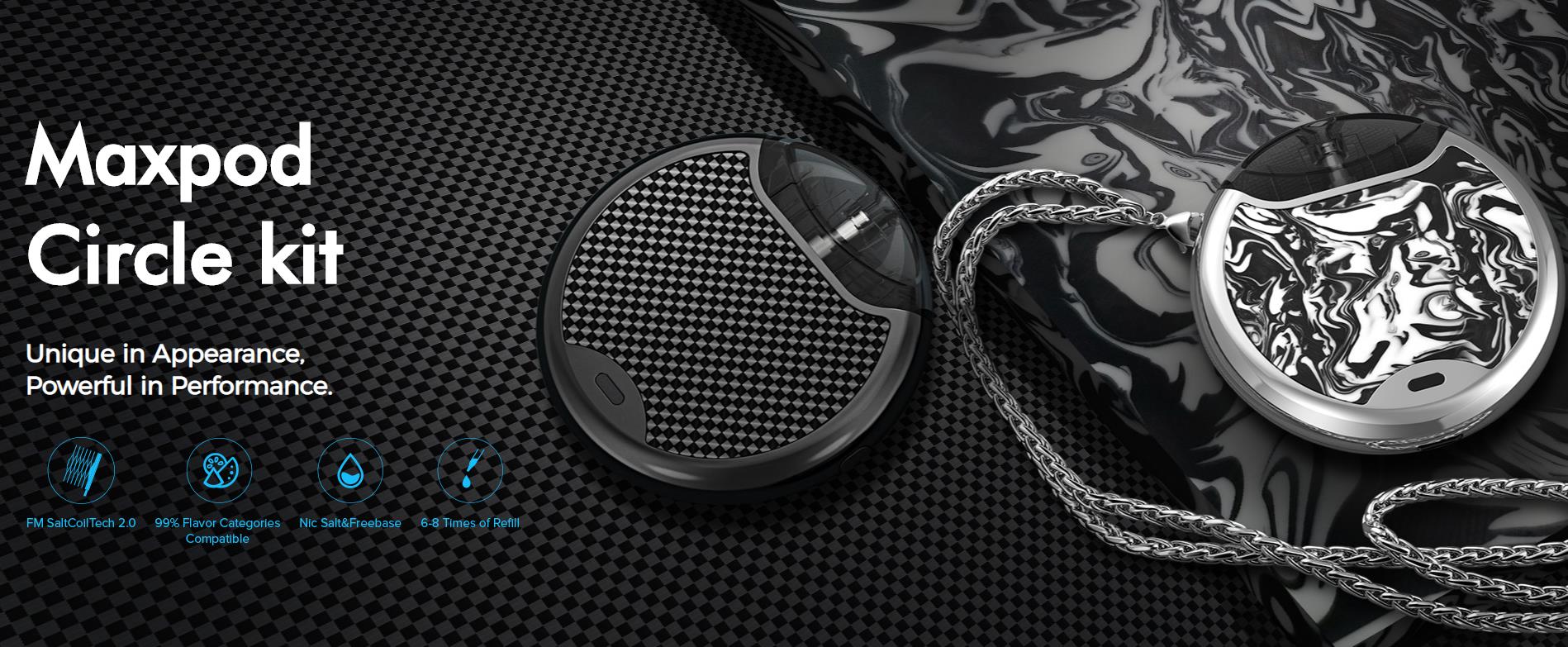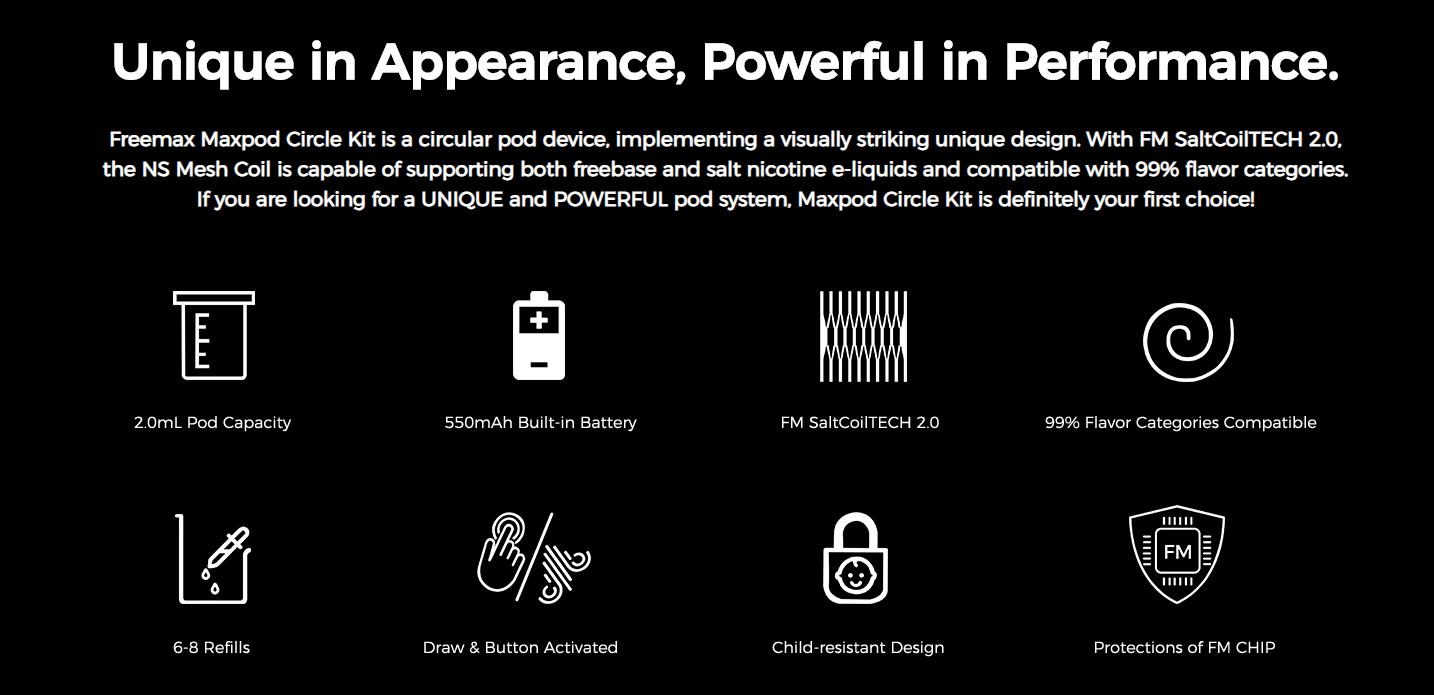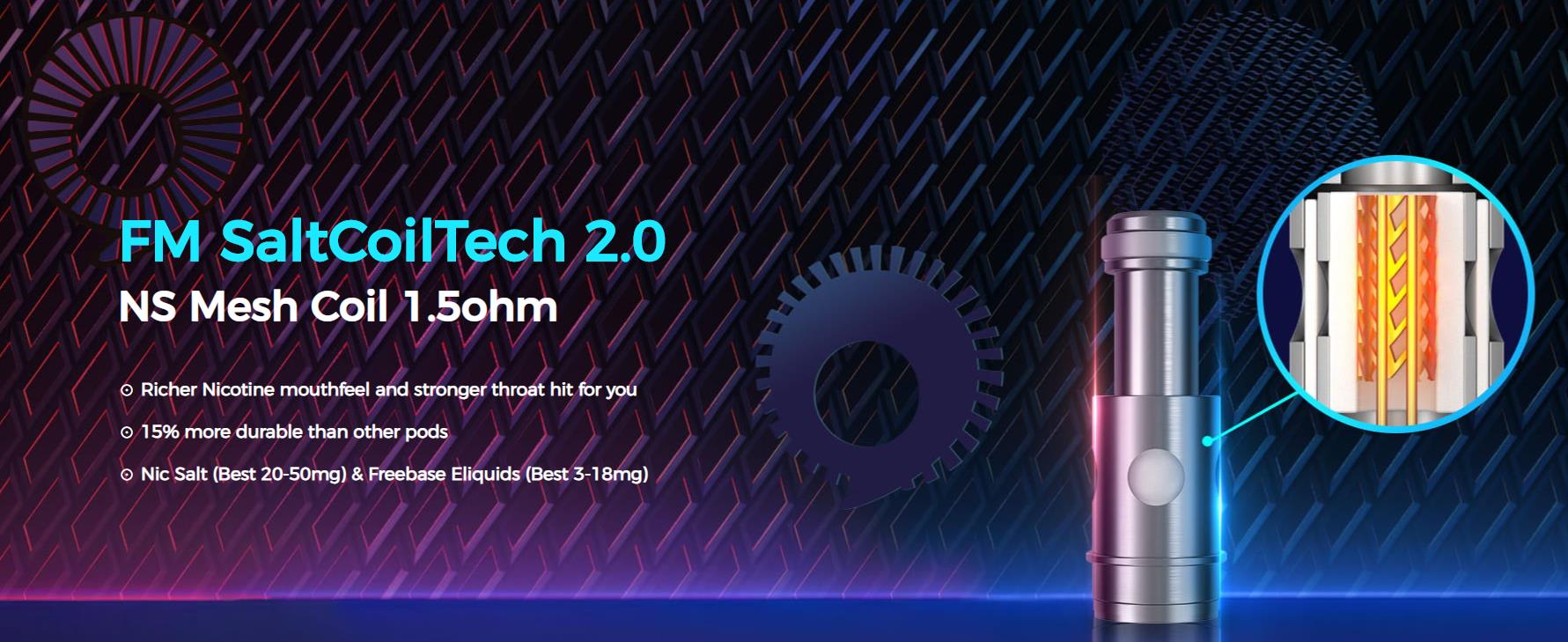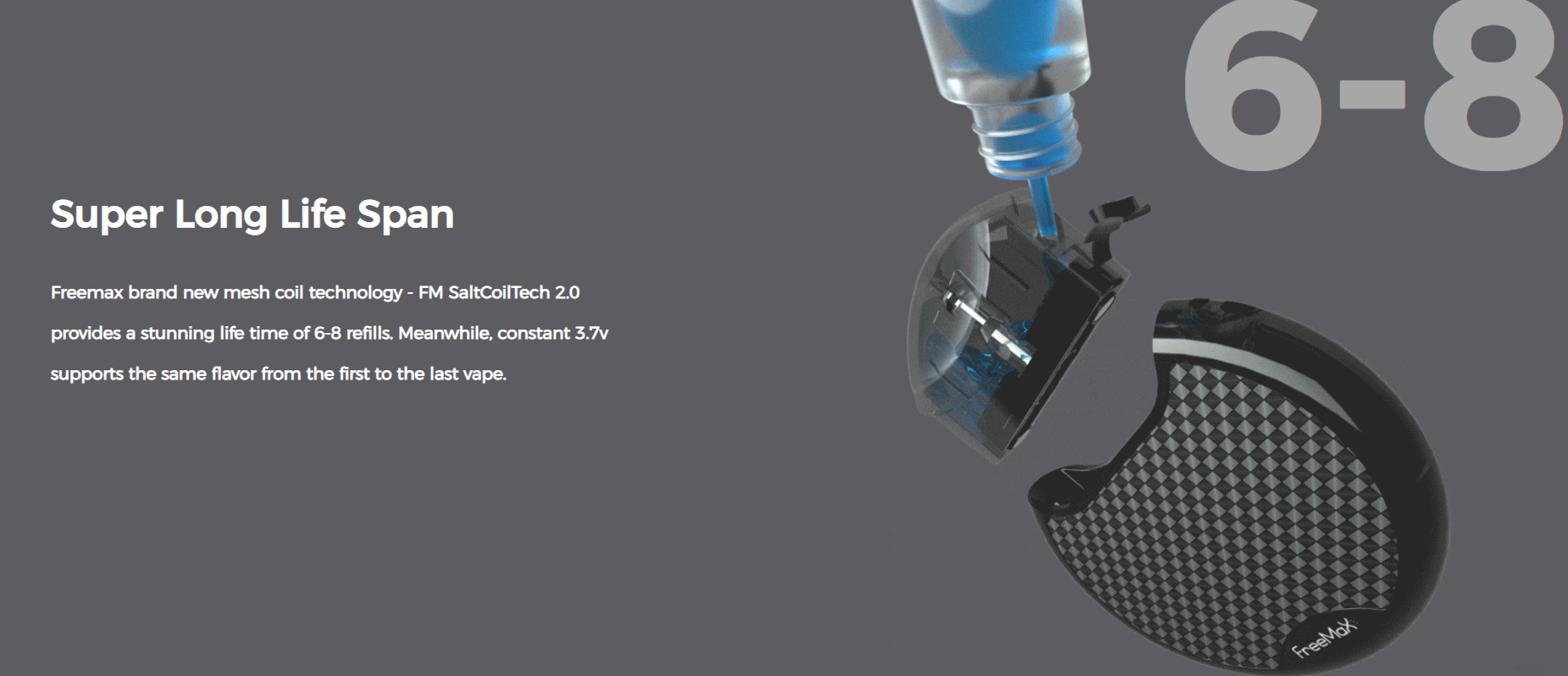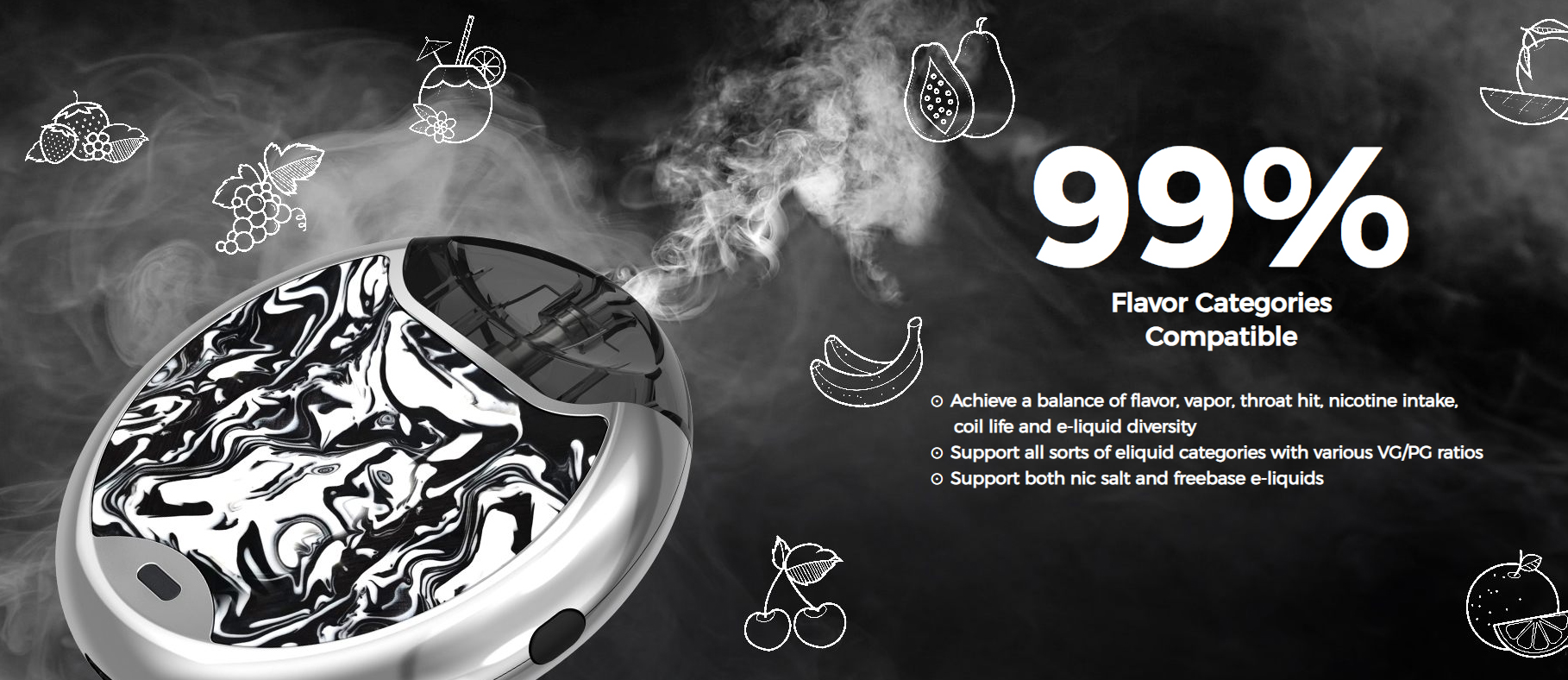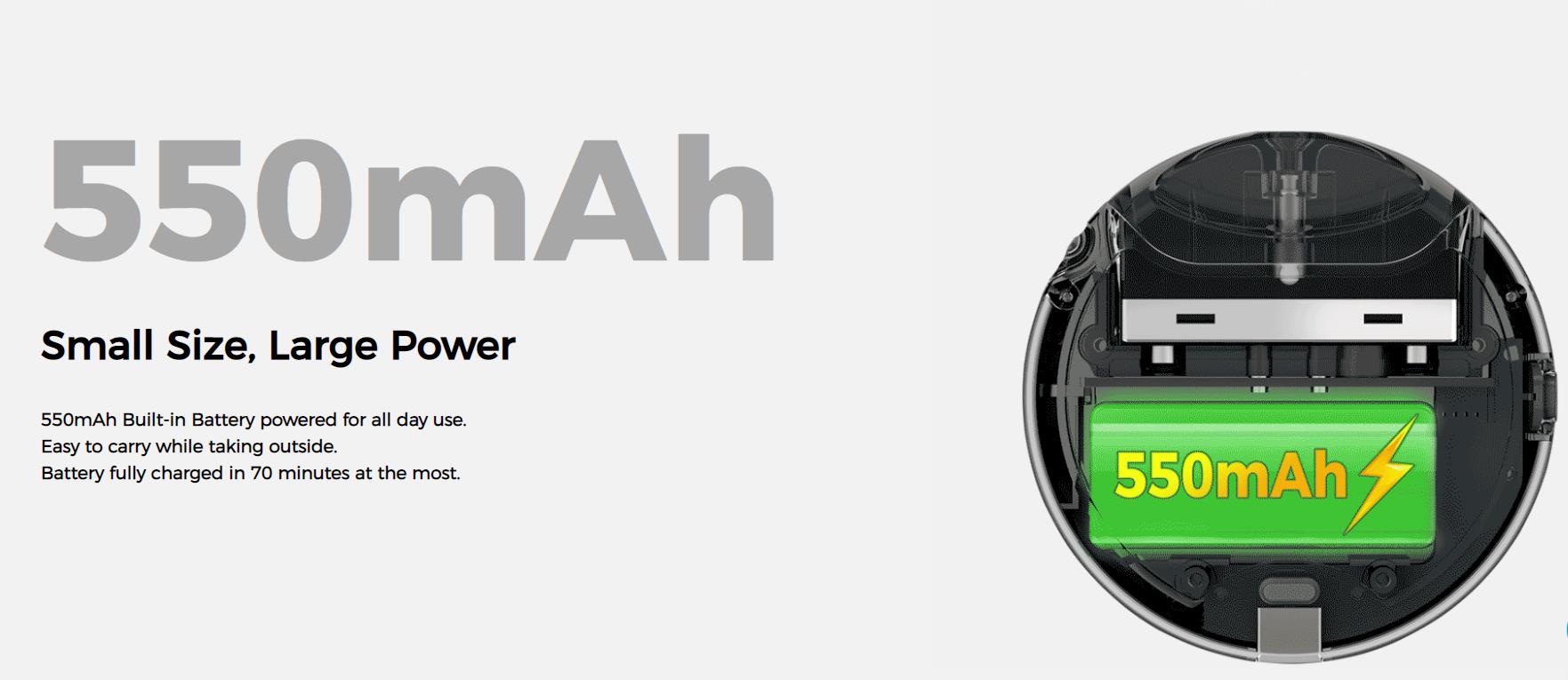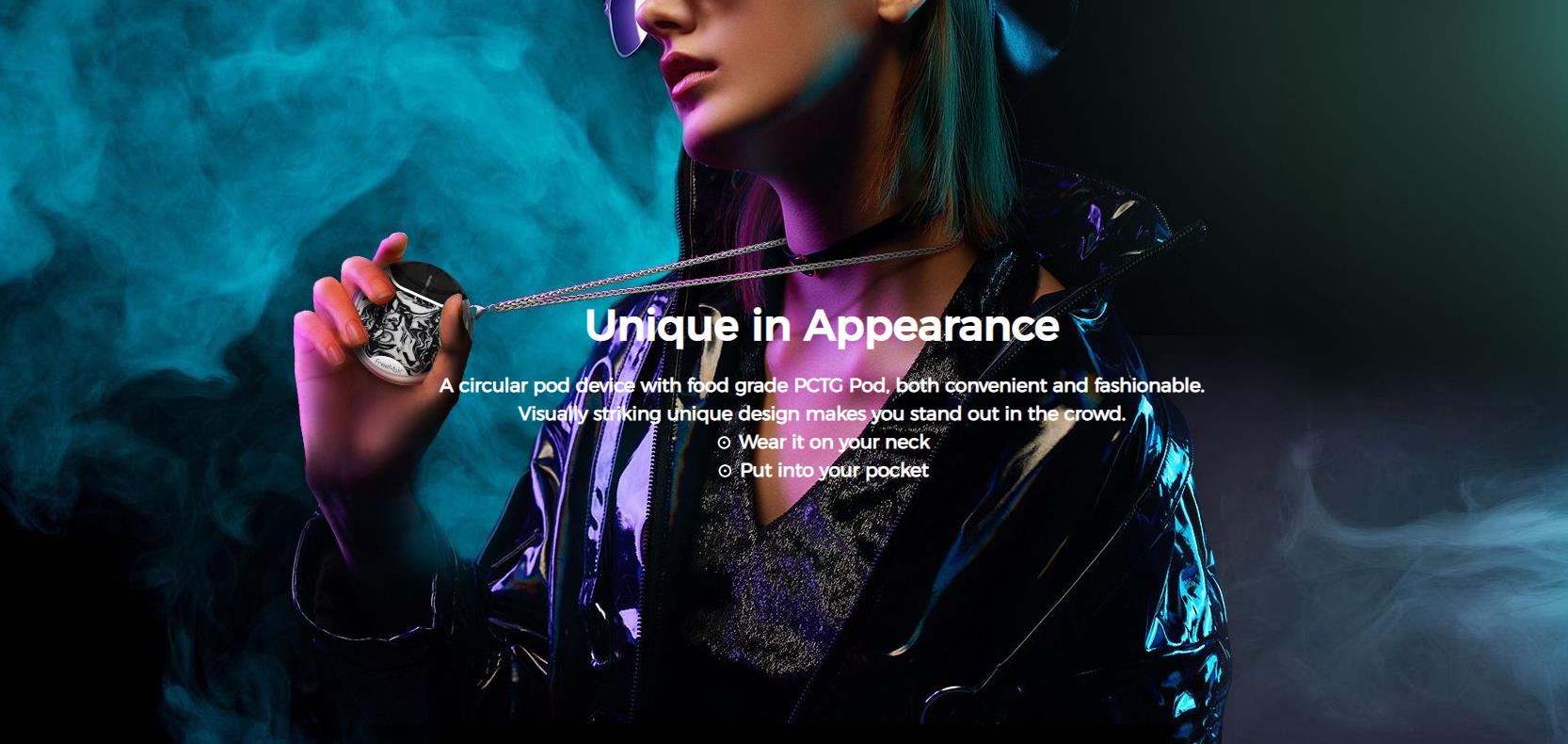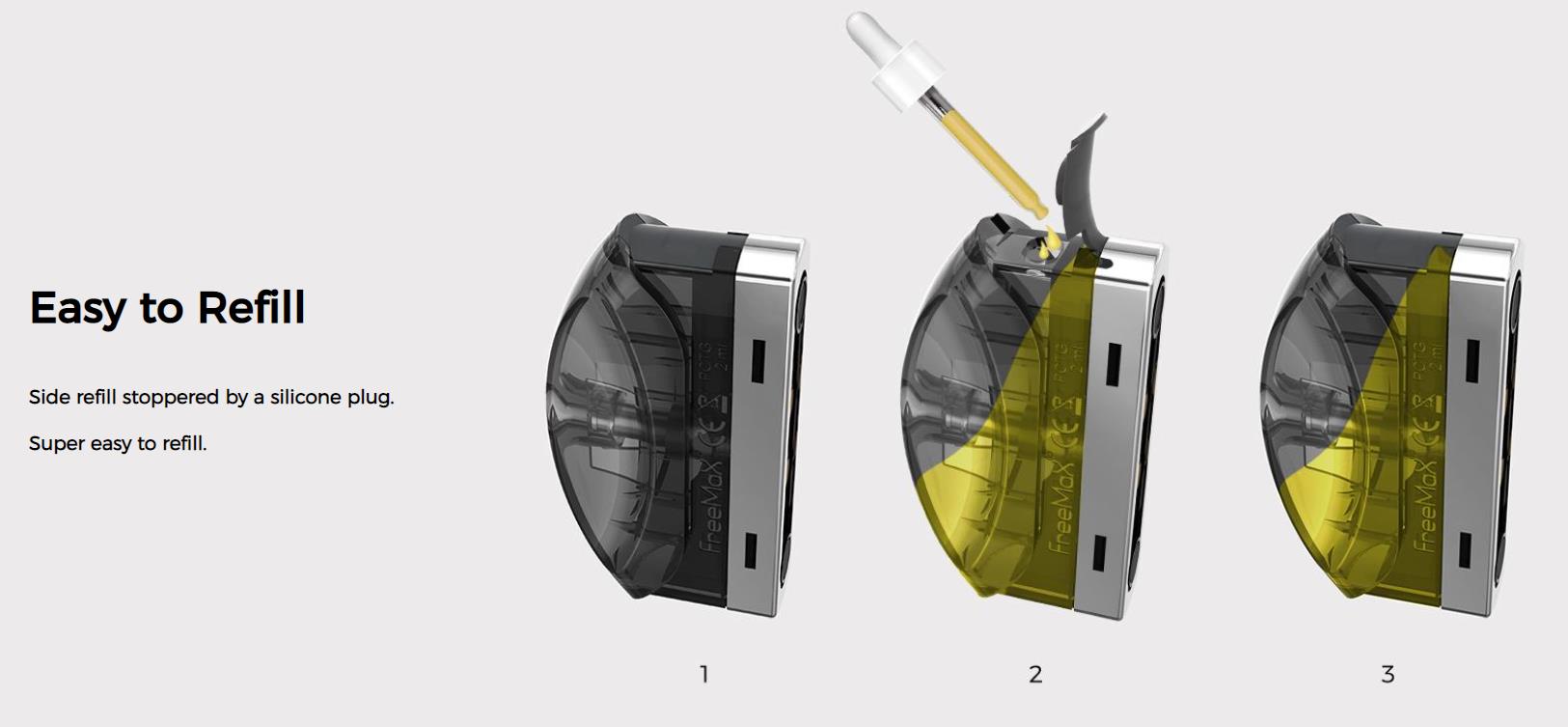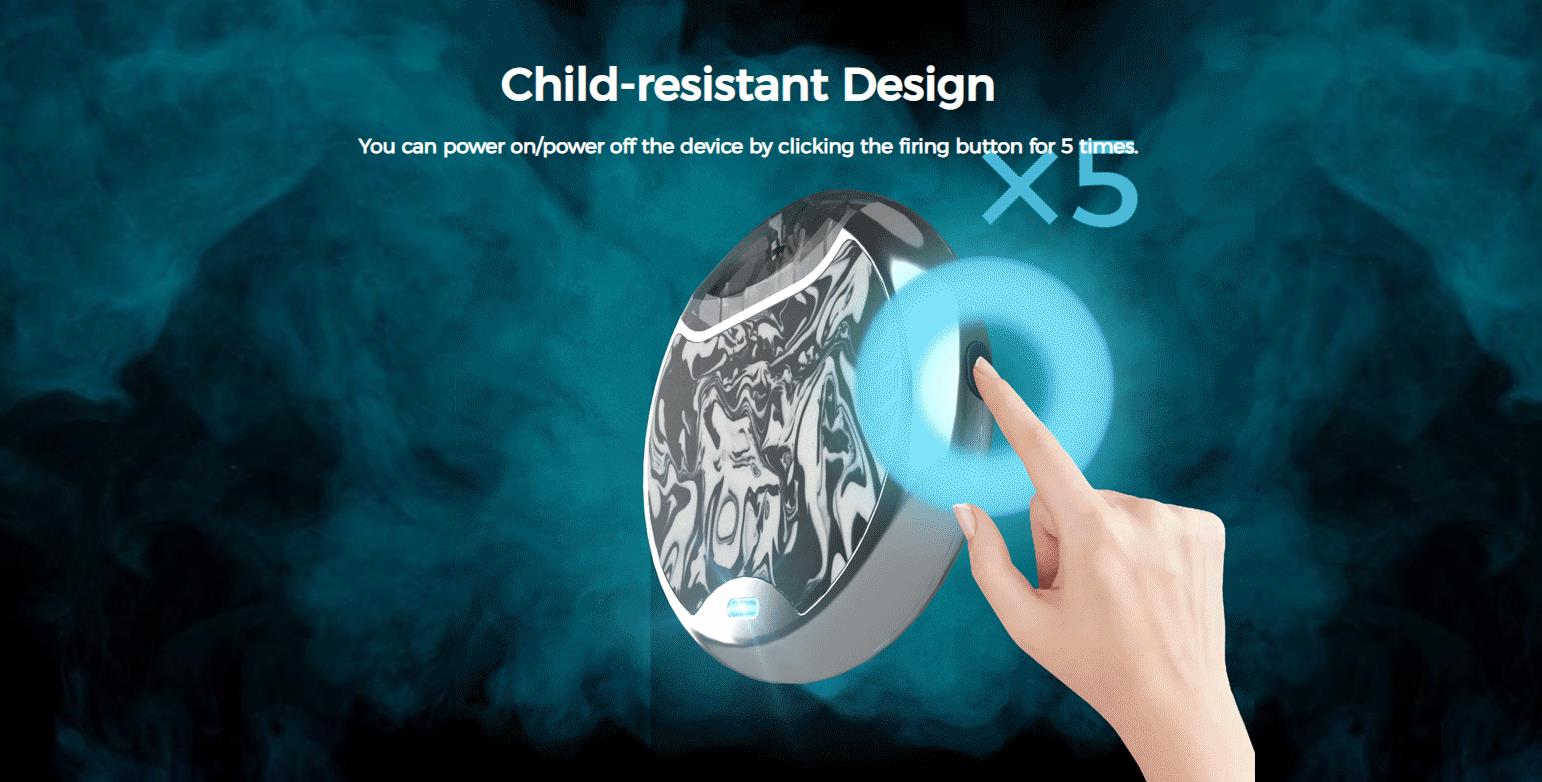 ORDERING TIPS
Attention: As the manufacturer needs the serial number to provide a replacement, we highly recommend you keep the original packing box or take picture of the code before discarding it. Thank you!