WARNING: This product contains nicotine. Nicotine is an addictive chemical.
ARE YOU OF LEGAL SMOKING AGE?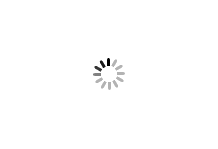 Brand: Esco Bars
Unit: set
Type: Disposable Vape
Net Weight: 70(g)

The combined shipping cost will be calculated automatically by the system after you choose the shipping destination in the checkout step.

Fruitia Esco Bars Mesh Disposable INTRODUCTION

Fruitia Esco Bars Mesh Disposable combines a fashion appearance and portability, realizing a free puff experience and a purity of approximately 5000 puffs draw. It accommodates 12ml pre-filled e-juice, creating an excellent taste when it uses 5%(50mg) nicotine strength. Utilizing a mesh coil that brings more flavorful and outstanding vaping without decay, which will meet your different flavor preferences.

Features

• 5000 Puffs

• Pre-filled 12ml Vape Juice

• Rechargeable

• 5% Nicotine

• Mesh Coil

• MTL Draw

• Draw-activated

Fruitia Esco Bars Mesh Disposable PACKAGE LIST

1 * Fruitia Esco Bars Mesh Disposable

ORDERING TIPS

Attention: As the manufacturer needs the serial number to provide a replacement, we highly recommend you keep the original packing box or take picture of the code before discarding it. Thank you!
Earn 100 Reward Points For Every Submit Product Review! (Upper Limit is 300 points for each account everyday)
100 points=$1.00
Newset

Highest Rating

Lowest Rating
Blind order a variety of flavors, taste very good. The quality of the product is very good and I have not encountered any negative functional problems.
( 0 )
I really like the White Mystery flavor, it gives me an unforgettable experience.
( 0 )
The only downside is that there are so few flavors on sale, but I still love buying at vapesourcing
( 0 )
Best place to get vapes. Cannot beat the prices anywhere else.
( 0 )
Thank you for the great deal! And fast shipping!
( 0 )
If you are new to vaping, I recommend Escobars as you can never go wrong with this brand!
( 0 )
I had zero problems with ordering and my vapes arrived early.
( 0 )
When this happens, it simply means that it is time to throw it away and grab a new one. But Fruitia Esco Bars Mesh 5000 solves this problem, I like it!
( 0 )
This single-use device delivers premium, long-lasting flavor. Overall great value for money.
( 0 )
I don't have to go out to a Vapesourcing store to get exactly what I want. Most stores are out of my favorite flavor!
( 0 )
Dear customers, here is the place to discuss the questions about the product. If you have any questions about your order or the arrival of goods, please contact our customer service (service@vapesourcing.com). Thank you!
Submitted successfully, we will follow up in time
you have already liked