WARNING: This product contains nicotine. Nicotine is an addictive chemical.
ARE YOU OF LEGAL SMOKING AGE?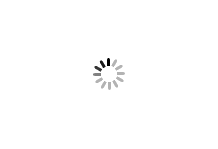 Brand: Fume
Unit: set
Type: Disposable Vapes
Net Weight: 70(g)

The combined shipping cost will be calculated automatically by the system after you choose the shipping destination in the checkout step.

Fume 5000 Recharge disposable kit INTRODUCTION

Fume 5000 Recharge disposable kit features a 9ml prefilled e-liquid, with an integrated mesh coil, that can vape for up to 5000 puffs. Comes with a rechargeable 700mAh internal battery, can last for one whole day. Boasting a duck-shaped mouthpiece, the flat design is ergonomic. Decorated with a gradient colorway, it has a silky touch and a compact all-in-one design. Come with a draw-activated firing mechanism, which allows you to enjoy it from freedom.

Features

• 5000 Puffs

• 9ml Prefilled E-liquid

• 5%(50mg) Nicotine

• Rechargeable 700mAh integrated Battery

• Mesh Coil

• Draw-activated




Flavors:

Apple Watermelon

Blueberry Kiwi Ice

Jasmine Tea

Lemon Mint

Lush Ice

Mint Ice

Orange Soda

Passion Fruit Mango

Passion Fruit Peach

Peach Banana

Peach Strawberry

Pina Colada

Pina Colada Guava

Pina Colada Strawberry

Strawberry Banana

Strawberry Kiwi

Strawberry Watermelon

Watermelon Blueberry

Fume 5000 Recharge PACKAGE LIST

1 * Fume 5000 Recharge




ORDERING TIPS

Attention: As the manufacturer needs the serial number to provide a replacement, we highly recommend you keep the original packing box or take picture of the code before discarding it. Thank you!
Earn 100 Reward Points For Every Submit Product Review! (Upper Limit is 300 points for each account everyday)
100 points=$1.00
Newset

Highest Rating

Lowest Rating
Love them. Current favorite is Watermelon Blueberry.
( 0 )
The feeling of use is very good, but it may look better if the color of the mouthpiece can be lighter.
( 0 )
The design that can be recharged is very good, and when you travel, you don't have to worry about running out of power.
( 0 )
Tastes great for the price.
( 0 )
I like that it's rechargeable.
( 0 )
It would be better if the choice of taste could be more!
( 0 )
Although Strawberry Watermelon flavor is great to vape, this color combination is actually a bit weird. It can only be said that it is very good to buy for the taste, and the appearance is average.
( 0 )
A friend recommended fume5000 to me, so I gave it a try. the only left flavor Pina Colada Strawberry is really good, I hope other flavors will be available soon, I want to try other flavors.
( 1 )
Dear customers, here is the place to discuss the questions about the product. If you have any questions about your order or the arrival of goods, please contact our customer service (service@vapesourcing.com). Thank you!
Submitted successfully, we will follow up in time
you have already liked