Golisi O2 Charger
Brand: Golisi
Unit: set
Net Weight: 360(g)
Combined shipping cost will be calculated automatically by the system after you choose shipping destination in the checkout step.
Product introduction
The Golisi O2 is a universal intelligent charger compatible with almost all rechargeable batteries on the market. The O2 automatically detects 3.7V Li-ion, Ni-MH and Ni-CD batteries and through manual selection is also capable of charging LiFePO4 and 3.8V Li-ion batteries. The yellow charging status indicator lights could visibly indicate battery status and charging progress while an intelligent automatic power-off function terminates current when charging is completed.
Parameters
Input: AC 110-240V; 50/60HZ; DC 12V/1A
Output: Li-ion 2A*1, 1A*2; NiMH 1.2V 1A*1 0.5A*2
USB Output: 5V-1A
NiHM: AA, AAA batteries
Rechargeable battery models: 18650/14500/16340/18350/18500/26650/32650 etc.
Golisi O2 Charger comes with
1x Golisi O2 Charger
Features
1. Charges two batteries at the same time
2. Multiple protections for safe usage
3. Compatible with almost all rechargeable batteries
4. Automatically detects batteries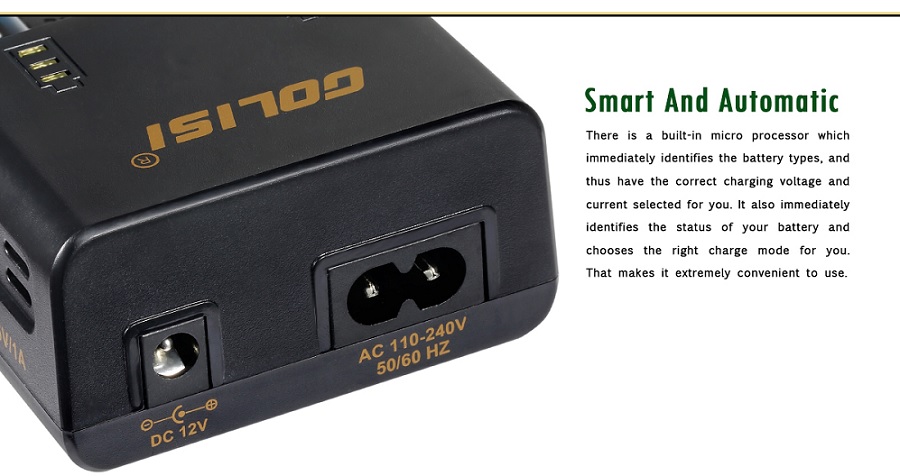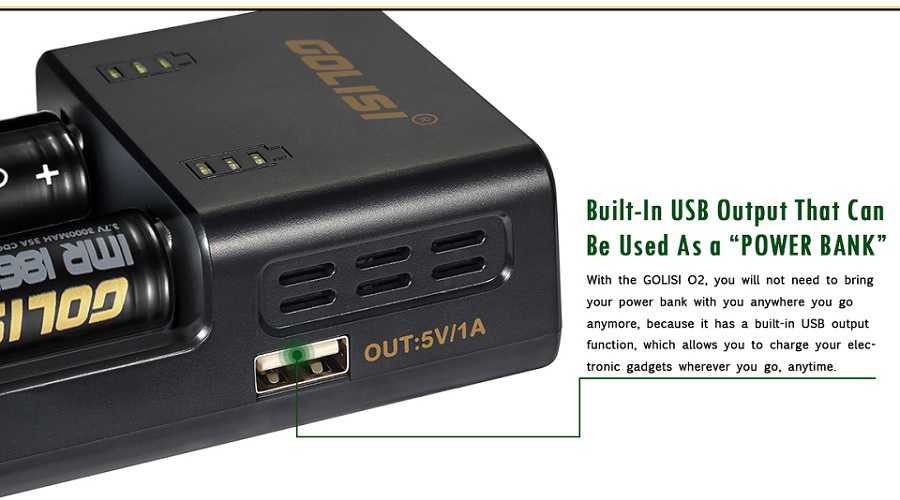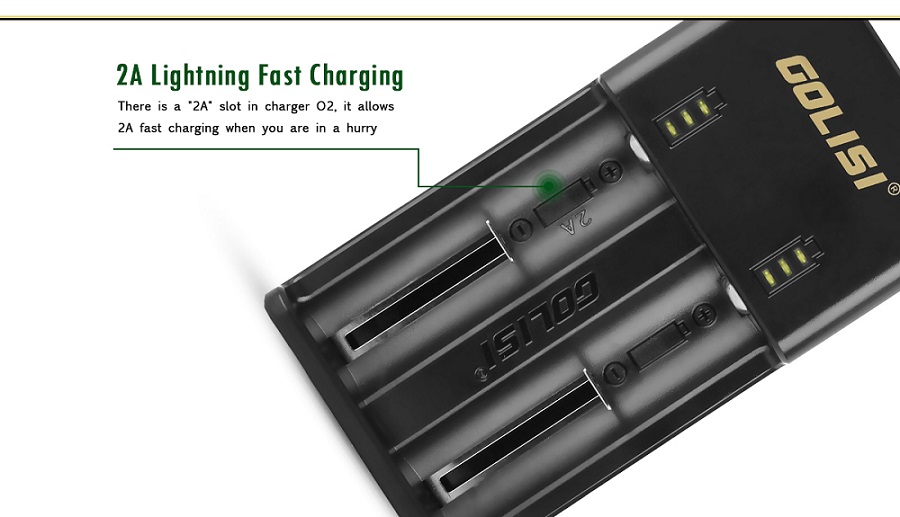 Package
Simple paper box. Customary Packing from the factory, the packing is subject to change without notice.