Joyetech eGo AIO ECO Kit
Combined shipping cost will be calculated automatically by the system after you choose shipping destination in the checkout step.
Product introduction
Joyetech eGo AIO ECO is a built-in 650mAh battery that portable all-in-one vaping device powered by ECO technology. It has a very low output, that extends the battery life by almost double. Brand-new BFHN 0.5ohm head, which can work perfectly under 6-8W low wattage. It has 1.2ml tank capacity, top airflow (nonadjustable) and top refill, make it has long-lasting and good flavor. 7 colorful LED light is so funny that makes the ego aio ECO an ideal all-in-one kit for everyone.
Parameters
Size: 14.0mm*113.0mm
E-liquid capacity: 1.2ml
Battery capacity: 650mAh
Coil: BFHN 0.5ohm head
Max charging current: 1A
Color: Black, Red, Blue, Grey, Green
Joyetech eGo AIO ECO Kit comes with
1x EGO AIO ECO
2x BFHN 0.5ohm head
1x USB cable
1x Silicon ring
1x Quick Start
1x Warranty card
1x Warning card
Components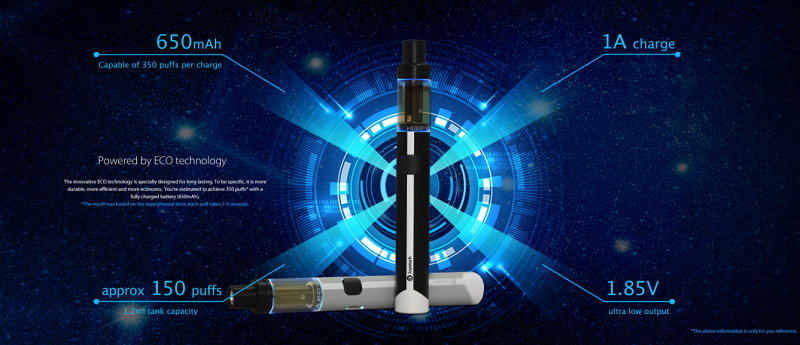 Features
1. Optimized for high nicotine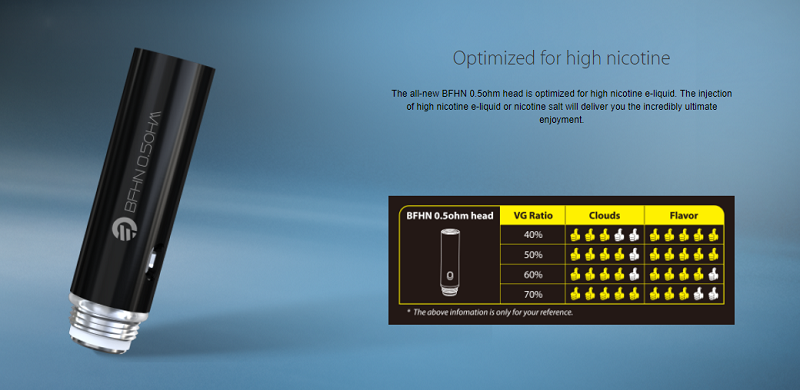 2. All-In-ONE pen style
Being awfully petite and loveable, the eGo AIO ECO applies all-in-one style with the new atomizer inserted inside, which is very simple and convenient to use. Moreover, the pen-like design makes it so portable and so easy to grip.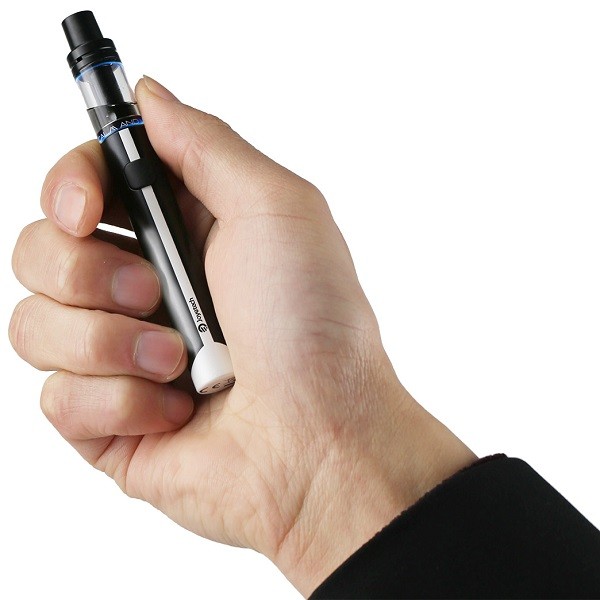 3. Ultra efficient low voltage technology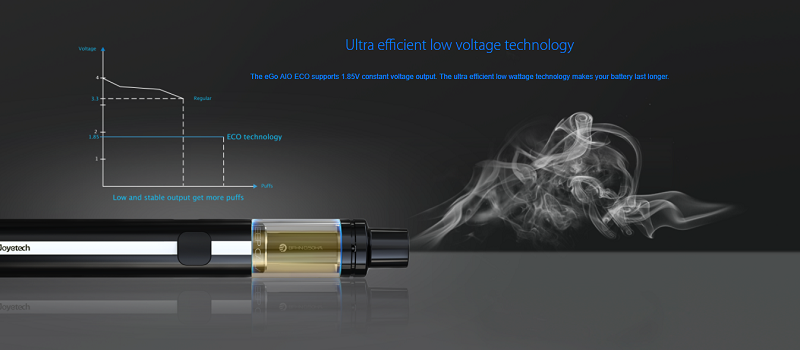 4. Two drip tips available

5. E-juice Filling
After unscrewing the mouthpiece, you can fill the e-juice directly. Do pay attention to dripping a few drops of e-liquid to the atomizer head to avoid dry burn.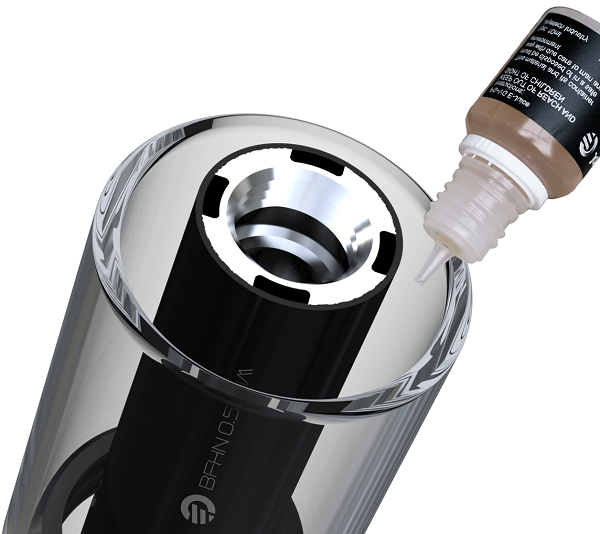 6. Colorful lights, colorful vaping
In power-off mode, after pressing the fire button for 5 seconds, you can shift from one to another among the seven colors of red, yellow, green, blue indigo, white and purple.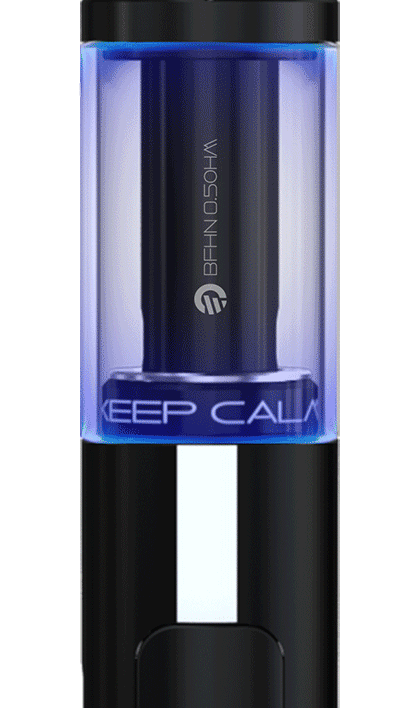 Package
Simple paper box. Customary Packing from the factory, the packing is subject to change without notice.