Joyetech eGo ONE VT Kit
Brand: Joyetech
Unit: set
Net Weight: 320(g)
Product introduction
eGo one VT, applies the simplified temperature control system, becoming the first eGo-style VT device, and supporting VT-Ti,(Titanium)/ VT-Ni(nickel) / VW Mode in three different levels both in items of watts and temperature. With various options of atomizer heads. eGo one VT will surely bring you the best vaping experence.
Parameters
Length:142mm
Atomizer Capacity:4ml
Diameter: 22mm
Battery Capacity:2300mAh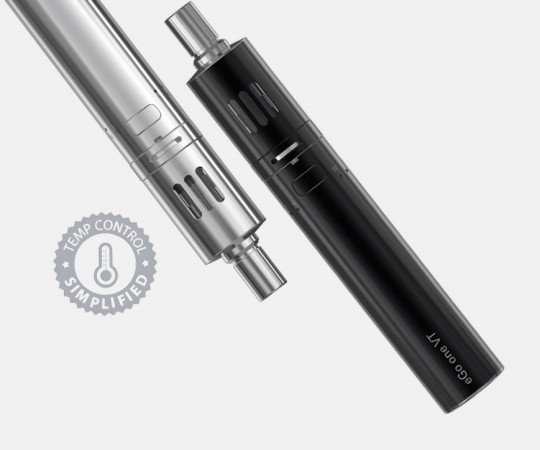 Joyetech eGo ONE kit comes with
1× ego one VT Battery
1× eGo ONE Mega Atomizer Tube
1× eGo ONE CL Atomizer Head 1ohm
1× eGo ONE CL-Ni head (0.2ohm)
1×eGo ONE CL-Ti head (0.4ohm)
1× eGo ONE Mega Atomizer Base
1× eGo ONE Mega mouthpiece
1× USB Cable
1× Wall Adaptor 1A
1× Manual and Warranty Card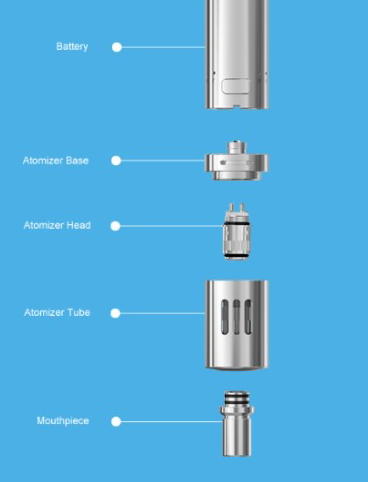 Constant Temperature (CT), Constant Power(CW), Easy Operation Temperature Control Simplified
Being simple to operate and wonderful in vaping, eGo one CT has three modes:CL-Ti, CL-NI,and CW.
When powered off, long pressed the fire button, you can easily shift between the threemodes to adapt to the coils.
Dry burn can be greatly prevented due to its simplified temperature control system.
Features
1. Adjustment of air inflow
2. Short circuit protection,atomizer protection, low voltage protection, resistance examination and battery display function
Petite but Powerful
eGo ONE is petite in appearance, as long as a real cigarette, but is powerful enough to produce vaporing cloud.
Three Types of CL Atomizer Heads
Adjustment of Air Inflow
Rotating the ring on the atomizer base clockwise to decrease the air inflow, and counterclockwise to enlarge the air inflow.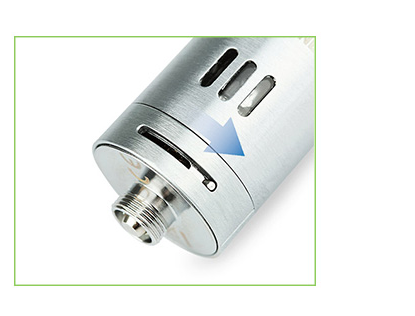 Ejuice filling
Separate the atomizer from the battery and inject the liquid directly into the cambered slot.
Charging
Simply charge eGo ONE by connecting it with a computer or a wall adapter via USB cable. The battery light flashes red when charging or connecting with USB, and goes out in five seconds when it is fully charged.

Package
Simple paper box. Customary Packing from the factory, the packing is subject to change without notice.