Which e-cigarette should we choose?
Before you start using e-cigarettes, keep in mind that e-cigarettes are still regulated products. If you don't smoke, please don't smoke. Minors are not allowed to use e-cigarettes. Vapesourcing will require that you certify that you are of legal age before each order. While e-cigarettes are seen as a tool to reduce tobacco risk, they are not completely harm-free.
(1) What are e-cigarettes?
E-cigarettes are made up of a host machine and an electronic atomizer, which vaporizes the e- liquid to create steam for the user to smoke. E-cigarettes originated in China and were invented by pharmacist han li, whose first prototype was launched in 2001. His equipment was later recycled, developed and improved by many manufacturers. Today, whether you're new to e-cigarettes or an e-cigarette player, there are different types of e-cigarettes for you. The way e-cigarettes work remains the same: the battery provides a current to the resistance, which heats the e-liquid to produce steam.
(2) What are the types of e-cigarettes?
There are roughly three types of e-cigarettes: POD, PEN, and BOX.
POD
The Pod is designed to be simple, slim, light, and easy to use. You can easily change the Pod Cartridge with different flavors at any time. It is suitable for beginners and moderate smokers (less than 20 cigarettes per day). Vapesourcing recommends three products for you:
PEN
VAPE PEN is a simple, easy-to-use, autonomous product for beginners and e-cigarette hobbyists. Vapesourcing recommends three products for you:
BOX
BOX is characterized by strong autonomy, multi-function and adjustable power. Compared with POD and PEN, it is a highly personalized product. Suitable for e-cigarette players. Vapesourcing recommends three products for you:
How should you choose the type of e-cigarette according to your smoking status?
Before you purchase your first e-cigarette, you must know which type of smoker you are. There are usually three types:
Light smokers: less than 10 cigarettes per day
Moderate smokers: 10 to 20 cigarettes per day
Heavy smoker: more than 20 cigarettes per day
With this key information, you can easily find the right e-cigarette for you. To this end, we offer some Suggestions that we hope can help you:
1.If you smoke less, which e-cigarette should you choose?
If you are an occasional smoker, a simple, light, easy-to-use e-cigarette is the best for you. Vapesourcing recommends three products for you:
2. If you smoke in moderation, which e-cigarette should you choose?
If you are a moderate smoker, a high-performance and personalized BOX kit is the best for you, Vapesourcing recommends three products for you:
3、If you smoke a lot, which e-cigarette should you choose?
If you are a chain-smoker, the heavy smoke, nic salt friendly pod kit is the best for you, Vapesourcing recommends three products for you:
If you are a novice but you want to smoke, which e-cigarette should you choose?
Our original intention is that e-cigarettes can help smokers quit or replace tobacco, and stop underage smoking. If you are attracted by the charming smoke and decide to smoke, we can offer you some advice.
We advise you not to idolize heavy smoke at first, because it will make you feel uncomfortable if you smoke for the first time. Therefore, we recommend that you choose start kits, and do not exceed the nicotine content of 6mg/ml of e-liquid. We recommend three products for you:
What are the criteria for the correct choice of e-cigarette?
There are many criteria for choosing an e-cigarette, from the personal to the practical. We will focus on the latter.
1) E-cigarette type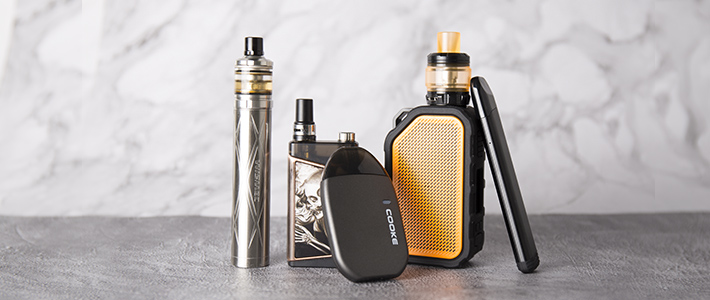 The type of e-cigarette is the first factor to consider when choosing an e-cigarette. Depending on your smoking status and taste, choose POD or PEN or BOX. Each type of e-cigarette has its advantages and disadvantages.
POD and PEN have the advantage of being simple and easy to use, but are limited in autonomy and performance. BOX is more autonomous, more efficient, but a little bit more complicated.
2) Autonomy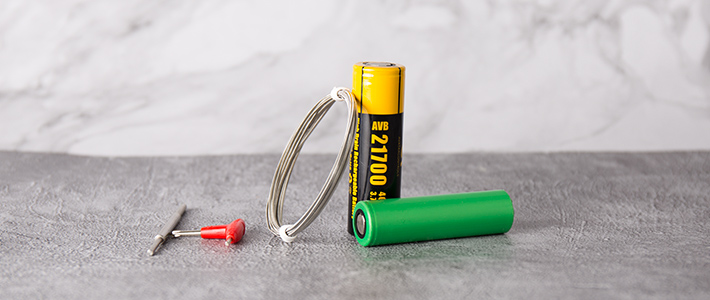 The second factor to consider is the autonomy of e-cigarettes. In start kits, the battery is usually directly integrated. And then it's easy to conclude:
Less than 1500 mAh: moderate autonomy, suitable for light smokers
Between 1500 and 2500 mAh: moderate autonomy, suitable for moderate smokers
Over 2500 mAh: high autonomy, suitable for tireless smokers.
There are also battery-powered e-cigarettes, large batteries that can be recharged independently. In this case, autonomy is almost unlimited, as it is enough to always retain the rechargeable battery and never deplete it.
Note: batteries can be dangerous if they are not used properly. Therefore, it is important to follow certain prevention rules and learn more.
3) Resistor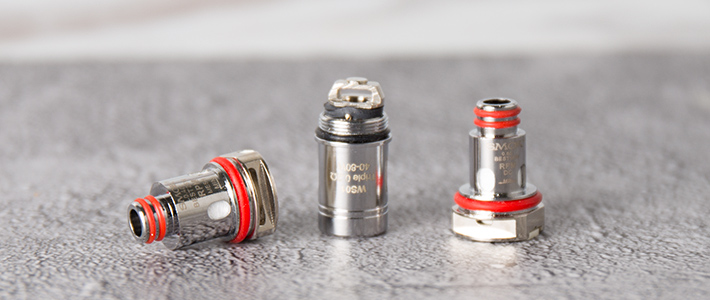 Resistors are consumables, built into atomizer, that can greatly affect how you feel when using an e-cigarette. To learn more about the type of vape provided by resistors, simply look at the ohm :
over 1 ohm: soft vapour used for indirect inhalation;
Between 0.5 and 1 ohm: multifunctional vape for direct or indirect inhalation;
Less than 0.5 ohm: for direct inhalation of powerful vape.
Today, many e-cigarettes come with two resistors, so you can decide which one is best for you.
4)Tank capacity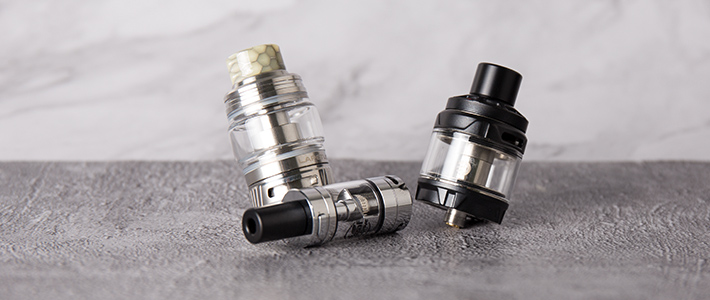 Tank capacity, like the battery, is an important element to quantify the autonomy of e-cigarette. A capacity of two to three milliliters is considered standard and is sufficient if you are just starting to use it. However, if you are a heavy smoker, it is best to choose a larger tank size to limit the amount of smoking you can do during the day.
Which kind of e-liquid should I choose?
When you purchase an e-cigarette, you may also need to purchase e-liquid, which is mainly based on two factors, one is the flavor of the e-liquid, and the other is the nicotine content.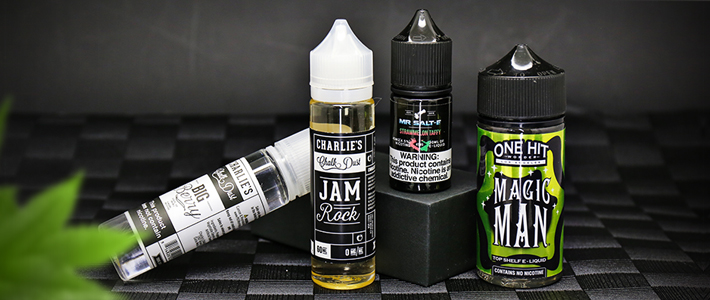 As for the flavor of e-liquid, you can choose according to your personal preference. As for nicotine content selection, we offer you some Suggestions:
If you are a smoker with a strong nicotine addiction, you can choose between 35 and 50 mg/ml of nicotine.
If you are a moderately nicotine dependent smoker, you can choose between 11 and 12 mg/ml of nicotine.
If you are a smoker who is slightly addicted to nicotine, you can choose between 3 and 6mg/ml of nicotine.
Besides e-cigarettes, what else should you buy?
In addition to purchasing e-liquid, you may also need to store some resistors, which are consumables and need to be replaced regularly, approximately every 2 to 3 weeks.
We will deliver two more resistors in each kit, which is convenient for you to change and use. It can last for 1 month, which is a good experience. However, we still recommend you to store a few more in case you are caught off guard.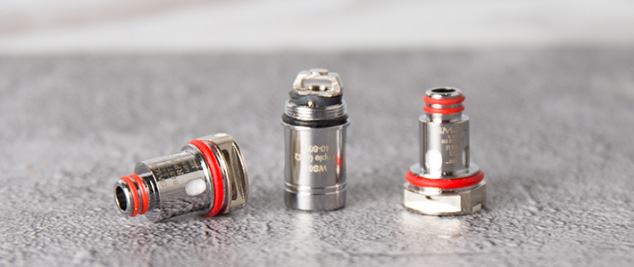 If you already use an e-cigarette, what type should you choose?
Even if you are already using an e-cigarette, you may want to replace or purchase another type of e-cigarette. Vapesourcing has selected the best brand and best e-cigarette for you.
1. Choose simple e-cigarettes
Simple e-cigarettes, very similar to start kits, are easy to use and do not require adjustment.
Which PEN to choose?
If you already have an e-cigarette or rarely smoke, PEN is easy to use also with many autonomies. Vapesourcing recommends three products for you:
which BOX to choose?
If you're a moderate smoker, BOX is the best for you. The BOX features autonomy and versatility, adjusting power and changing the feel of smoking. If you want to purchase BOX kit, Vapesourcing recommends three products for you:
Which POD to choose?
If you are a Heavy smoker, Nic salt friendly pod is for you, it features simple, portable and an ideal mate. POD also has the advantage of starting automatically when inhaling.. To help you choose, Vapesourcing recommends three products for you:
2. Choose premium e-cigarettes
Some vapers need more autonomy, so they choose to buy e-cigarettes with batteries. E-cigarettes with batteries can be divided into non-adjustable and adjustable power e-cigarettes.
Which e-cigarette with battery?
Battery-powered e-cigarettes have the advantage of autonomy because they can be replaced with fully charged batteries rather than recharged. These models of e-cigarettes have higher performance and adjustability. Vapesourcing recommends three products for you:
What type of e-cigarette produces a lot of vapor?
Producing large amounts of smoke may also be one of the pleasures of many vapers. In this case, they need a powerful kit. In order to meet the demand, Vapesourcing recommends three products for you:
3. Which e-cigarette should experts choose?
The main feature of the type pursued by e-cigarette specialists is to have a rebuildable atomizer, which you need to know how to control. If you do not know much about this type of e-cigarette, we do not recommend you to buy it, because experts use e-cigarettes that are very different from other types of e-cigarettes, and a slight lack of e-cigarette knowledge may cause possible accident. Vapesourcing recommends two products that are the best found on the site and specifically recommended by e-cigarette specialists:
Why do you choose e-cigarettes to quit smoking?
Because you are a smoker and want to get rid of your dependence on tobacco. If you are a non-smoker, we strongly recommend that you do not use e-cigarettes. In addition, minors are prohibited from using e-cigarettes, which are not drugs.
If you are a smoker and an adult, here are some reasons to be convinced:
First, e-cigarettes are less harmful to health because they don't contain carbon monoxide, tar, ammonia or the 4,000 toxic or carcinogenic substances found in traditional cigarettes. By using e-cigarettes, you can stop smoking tobacco's toxic substances. Using e-cigarettes to quit and replace tobacco has advantages over other nicotine alternatives because you can continue the gesture and habit of smoking. You can also consciously control the dose of nicotine until you use an e-liquid containing 0 mg/ml nicotine. You will then be able to achieve your goal of quitting smoking.
Second, in the long run, the cost of using e-cigarettes is far lower than the cost of smoking tobacco.
Furthermore, by using e-cigarettes, you no longer need to look for places to throw your cigarette butts and improve urban hygiene. You just need to be careful to properly sort the consumables so you can recycle them properly.
Of the above motivations for e-cigarette use, the most important is the health motivation. According to Ernst & Young's latest study of the e-cigarette market, the top motivation for smokers is health protection. Fifty-one percent of vapers use e-cigarettes because they are less harmful than traditional cigarettes. Forty-nine percent said e-cigarettes helped them reduce their cigarette consumption. Price is also an incentive, especially in countries where tobacco is heavily taxed.
1. Can e-cigarettes really stop smoking?
A growing body of research suggests that e-cigarettes are effective at stopping smoking.
In 2013, a New Zealand experiment showed that 57 percent of smokers who tested e-cigarettes within 13 weeks cut their tobacco consumption by at least half. Professor Chris Bullen, who led the study, said "e-cigarettes are more effective at helping smokers reduce their tobacco".
This validity was also confirmed by the Cochrane global network in 2016. Cochrane's goal was to gather and summarize the best evidence from the study. "Using a nicotine e-cigarette can increase your chances of quitting in the long run," she said.
A 2019 study in the New England journal of medicine found that by recruiting 886 participants who wanted to quit smoking, they were randomly assigned either an e-cigarette or a nicotine replacement. A year later, the study showed that e-cigarettes were twice as effective at quitting smoking as other methods.
While e-cigarettes' ability to quit smoking remains a controversial issue, the Numbers speak for themselves. In Europe, 7.5 million europeans have quit smoking because of e-cigarettes, while 9 million smokers have reduced their tobacco consumption through e-cigarettes, according to the 2017 eurobarometer data. In France, about 700,000 French people have given up smoking because of e-cigarettes, according to the French ministry of public health.
This success has prompted the tobacco information service to claim that "e-cigarettes can help you stop or reduce tobacco use".
2. What are the health benefits of e-cigarettes?
Of course, e-cigarettes have a much smaller impact on your health than tobacco. Every year traditional cigarettes cause more than 8 million deaths worldwide. Therefore, e-cigarettes must be seen as a tool to reduce risk. Many scientists and doctors are also advising tobacco smokers to switch to e-cigarettes. For example, a tobacco scientist Gerard mastern Dr says," Tobacco will cause 1000 times harmful to your health than electronic cigarettes". This is mainly because e-cigarette vapors do not contain carcinogens associated with combustion.
Although the health effects of e-cigarettes are uncertain, UK health authorities have no hesitation in claiming they are at least 95 per cent less harmful than conventional cigarettes.