Vape Mod which also knows as mod Box, will give you a high level of power and offer you the top experience, which is the absolute best. With the new advanced technology, this vaping device is a very good choice for vape users. However, the selection and operation of the vape mod are a bit more difficult than any other regular vape as it has some advanced features with a complex design, unlike the single button feature like old vapes. You can set the intensity, flavor, and different modes in the new vape mod. So in this article, let's discuss different types of vape mods and how they work.
Different factors to consider while choosing the vape mod
While buying a vape mod, the crucial thing to consider is whether you should choose a device with a removable or permanent battery. If you go with the permanent battery vape mod, then you have to spend less than others as you get a battery instead of buying another one separately. The vape mod with a removable battery does not have metal hardware, which will make it heavy. So these are very lighter and smaller compared to others.
1. Geekvape L200 (Aegis Legend 2)
Geekvape L200 (Aegis Legend 2) is a vape mode that is smaller and lighter than other versions. It has two 18650 batteries with a 1.08-inch display. To protect the coil from overheating, it has the advanced A lock technical with the Z series's airflow system with leakproof technics.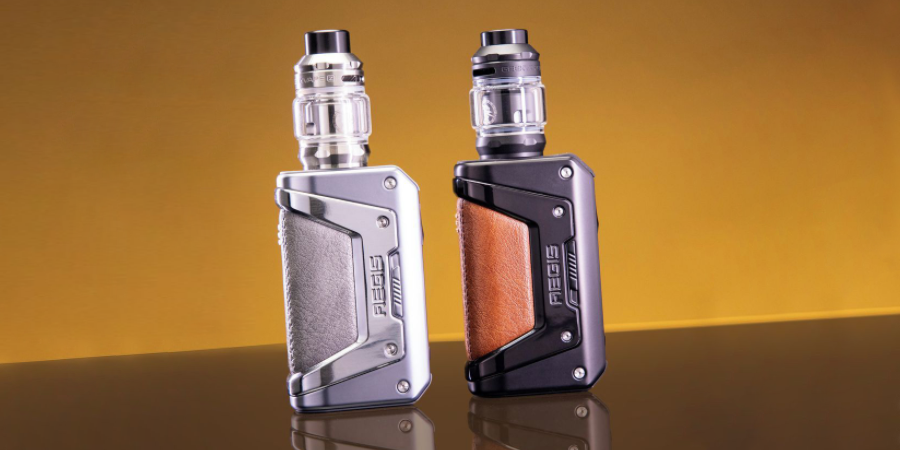 2. SMOK RPM 5 & RPM 5 Pro
With an integrated battery of 2000mAh, SMOK RPM 5 has an 80 w of max power. It has a unique pod design of child resistance and slides to an open top. The upgraded version of this pod is the RPM 5 Pro which has a 18650 mAh battery that can hold up to 6.5ml e-liquid. In this, you can control the step-less airflow, which is adjustable in the pod.
3. Vandy Vape Pulse AIO
An RBA DIT tank and boro-compatible Vandy Vape Pulse AIO give all the DIY factors to the manual. You can fit the kit correctly and adjust the pod's height by adjusting the pod's pin. It has an 80 w output with a 18650, 20700, or 21700 mAh battery. You can all different features like bypassing, voltage control, and temperature control.
4. VOOPOO Drag 3 TPP-X
With a TPP platform, VOOPOO Drag 3 TPP-X gives a new experience to the vape user. It emphasizes the comfort and the feeling of vaping with the upgraded TPP DM3 and DM2 coil, which have more thickness and tightness of the flavor and more strong flavor puffs. Also, it has a 360-degree airflow system.
5. Geekvape T200 (Aegis Touch)
The touch of the first aegis is a highlighted feature of the Geekvape T200 (Aegis Touch). a 2.4-inch screen has 4 dynamic UI. It has a gunmetal, tri prof with an IP68 rating body powered by a 3.0 AS chip.
There are some basic features of the vape mods like the mod should have full control of the wattage, like + and – buttons by which anyone can control the wattage. Also have different features like some extra modes like bypass modes, control modes, control modes for temperature, different voltage mode, etc.