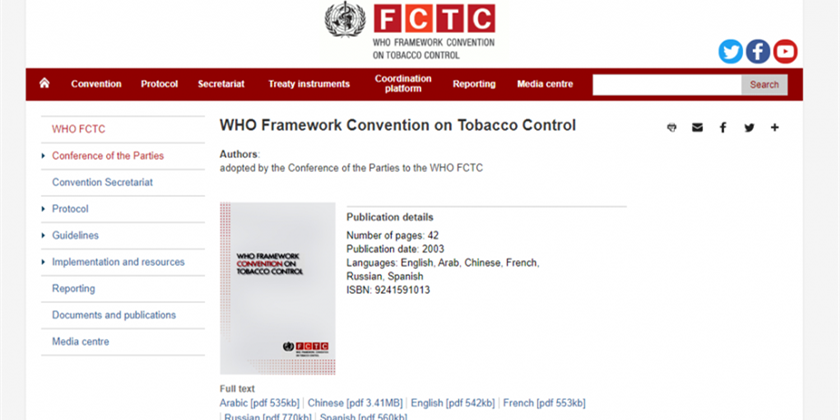 In a letter to Associate Minister of Health Jenny Salesa, the Aotearoa Vapers Community Advocacy (AVCA) is asking the health ministry to reveal their official position on e-cigarettes, as they intend to present it at the WHO's Framework Convention on Tobacco Control (FCTC).
The meeting of the Ninth Session of Parties (COP9) of WHO's Framework Convention on Tobacco Control (FCTC) will take place at The Hague next November. The WHO is renowned for its harsh stance on safer tobacco alternatives, hence why the AVCA is asking the Kiwi Government to share and make public the position they intend on taking on smoke-free nicotine products, such as e-cigarettes.
"As the Government is sending delegates to COP9, and as consumers' rights to choose to use less harmful products to switch from smoking remain under tremendous threat from FCTC's continuing failure to address scientific evidence, democratic processes and human rights, we respectfully request that you share with us the details of our nation's position being presented in November by our delegation," stated the letter signed by AVCA directors Nancy Loucas, Steven Dohmen, Jan Walsh, and Leon Coertze.
Loucas, rightly pointed out that the FCTC has repeatedly failed to pursue harm reduction as a core tobacco control policy over the past 18 years, and New Zealand now has a unique opportunity to show leadership. "With the Smokefree Environments and Regulated Products (Vaping) Amendment Bill open for public submissions, New Zealand is well placed to champion the rights of vapers and those who use much less harmful smoke-free alternatives," she said.
The NZ govt. is urged to to deplore the FCTC's closed door policy
In the letter, the AVCA is also urging New Zealand's delegates to the WHO meeting to deplore the FCTC's policy to make the sessions closed-door, unaccountable and unreported. "By supporting these largely secret but critical global meetings, New Zealand ends up aiding and abetting those with vested interests internationally, rather than representing and supporting its citizens who have positively chosen to switch from deadly smoking to safer alternatives," explained Loucas.
Vapesourcing Opinion:
Onsumers have the right to make choices that help them avoid adverse health outcomes, and smokers have the right to access less harmful nicotine products as alternatives to smoking. We hope that the regulatory authorities of various countries can refer more to the opinions of the public.
High-quality vape, we recommend smok nord, uwell caliburn