VOOPOO DRAG H80 S and DRAG E60 are two very welcome additions to the Drag family.
They share quite a few common features but are very different in form and battery type.
Drag H80 S utilizes a replaceable 18650 battery, while Drag E60 has a built-in 2550mAh battery.
They both feature a newly designed pod that utilizes the new PNP TW coils (which we'll cover in detail later).
Drag E60 is available in 6 colors: Carbon Fiber, Grey, Black, Pink, Golden, and Coffee.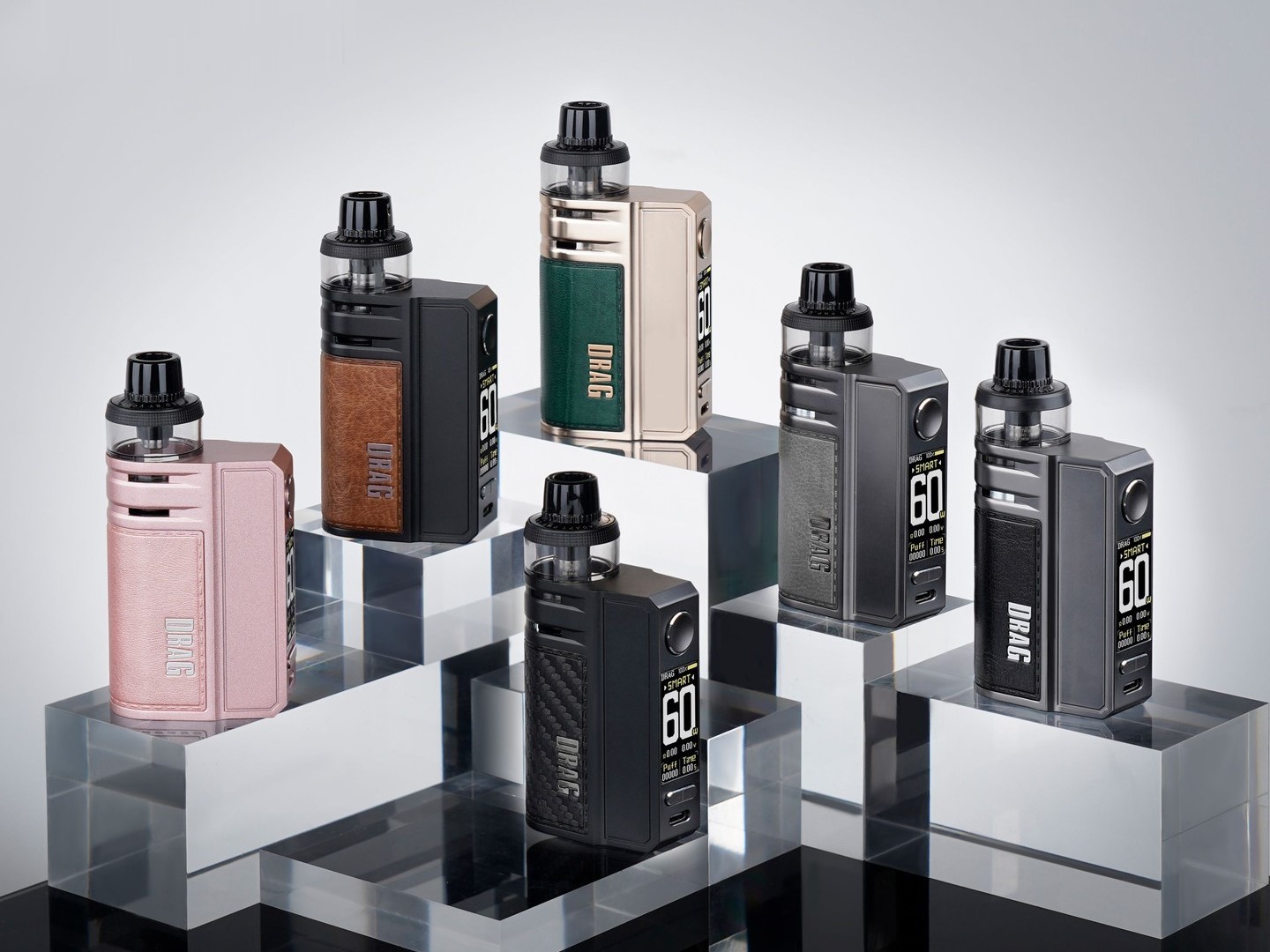 Drag H80 S is available in Black, Red, Brown, Golden, Plum Red, and Grey Carbon Fiber.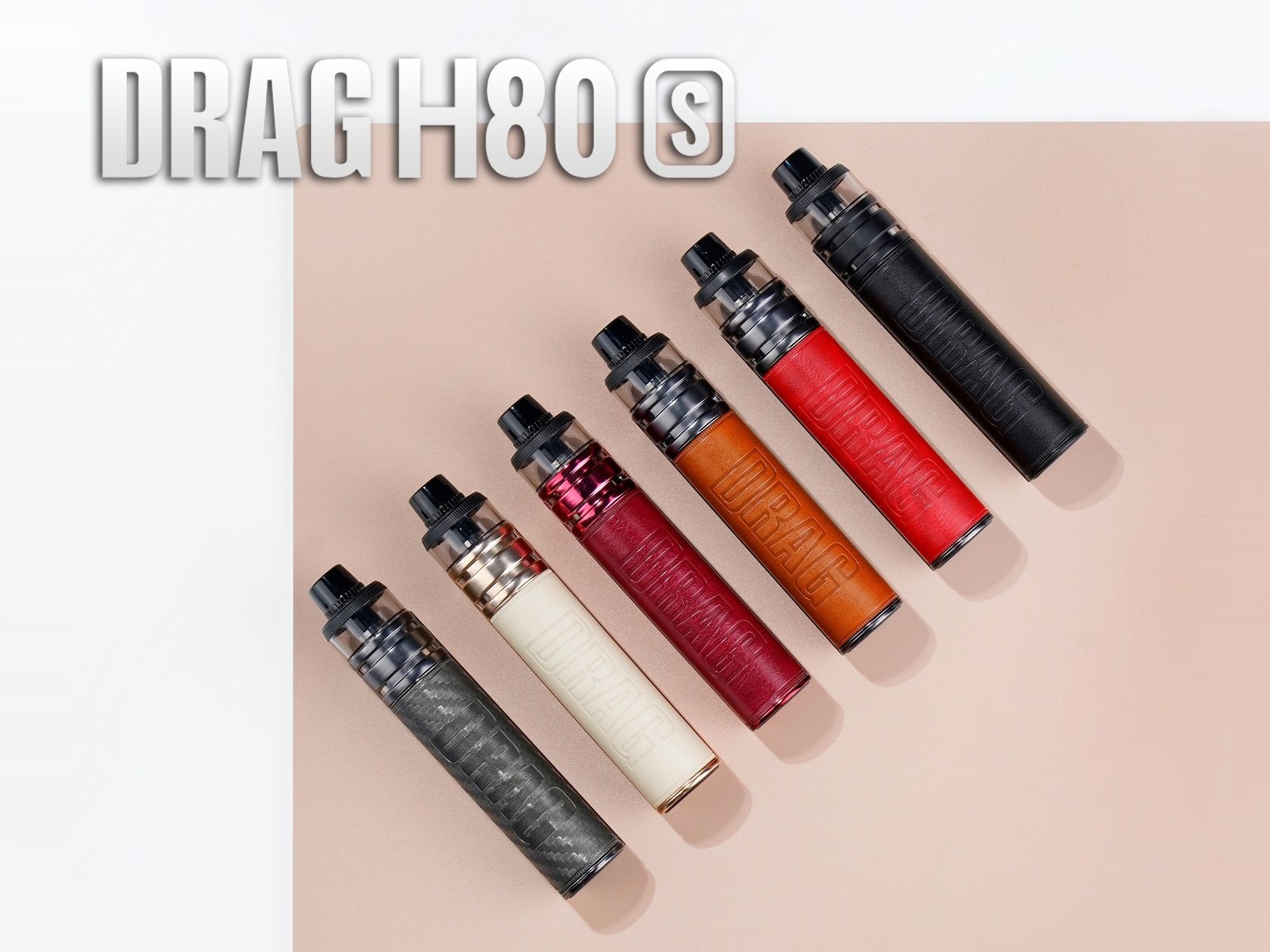 Design & Style
VOOPOO Drag H80 S and E60 are clearly part of the same Drag family. However, while they share similarities in functionality, they are very different in their form factor.
Drag H80 S follows the typical form factor of Drag's past with its long slender mod form. In addition, it has the same front profile as previous Drags.
However, it forgoes a battery compartment at the base of the device. Instead, it has a removable back panel like the Drags of yesteryear.
It even possesses the same concave, finger-friendly button's on the face of the device, which is positioned above and below the main display.
E60, on the other hand, is more stubby and stout in its shape. As it contains an internal battery, VOOPOO could afford to be more flexible with its design. It reminds me of a Drag 3 that's been shrunken down to accommodate smaller hands.
Both devices come in various colors and sport unmistakable Drag back panels with padded pleather or carbon fiber. They also both feel incredibly comfortable in the hand, and it's really just a matter of preference as to what form factor you prefer.
Personally, I would typically gravitate to the replaceable battery device. However, the compact form factor of E60 is fantastic, and I absolutely love it.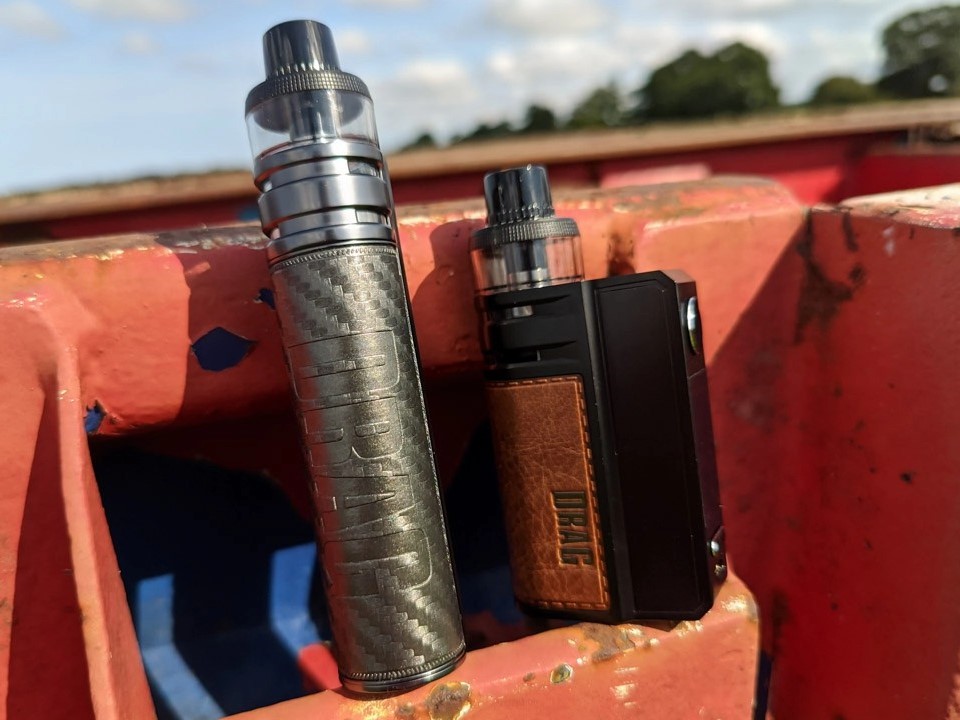 The top section of the devices where the pod connects has a revamp along with the pods themselves.
The new PNP II pods connect in a very different way. They have a series of grooved sections along the base that align with three protruding lugs inside the device's chamber. The pod's base is also magnetic, so it slots in without a fuzz.
This pod connection to the device through the grooves allows you to twist the pod and activate the adjustable airflow. It's incredibly smooth to turn and has stops on either side.
As you rotate the pod, it opens dual airflow on either side of the device on the bottom opening.
There is a slight difference in the airflow for Drag H80 S and E60. This is because E60 mirrors the adjustment on either side of the device. While H80 S allows one side to be fully closed off while the other remains open.
You may notice from looking at the device that there are actually two open sections on either side. The top one is just a small window so you can see right to the base of the pod and your remaining juice level. I like that they have done this with the design, as pods often sit recessed, and you can't see the bottom juice line.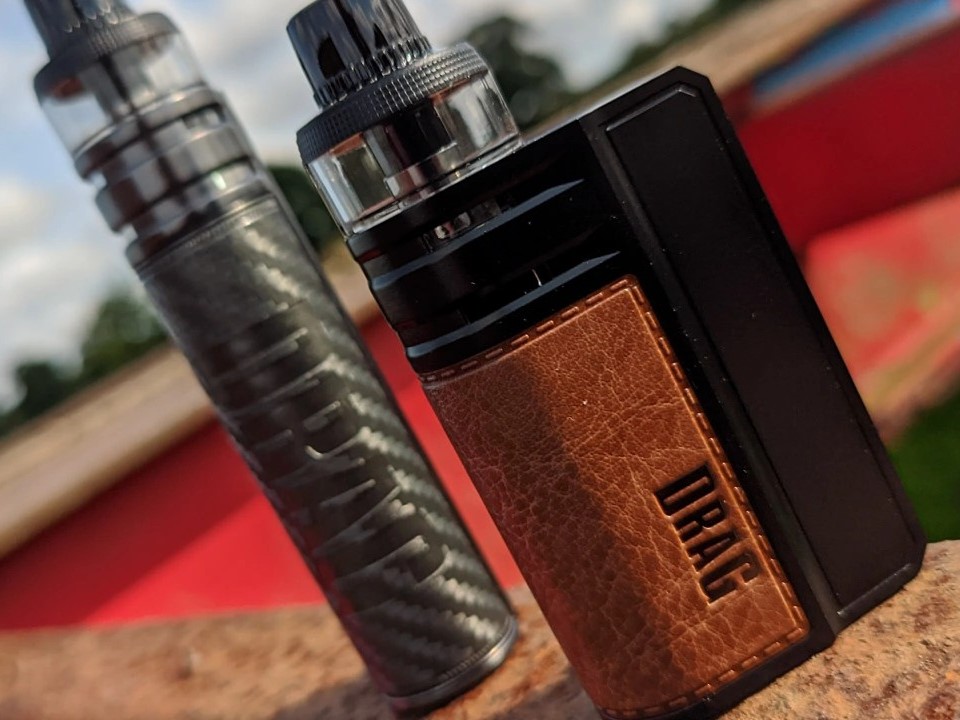 It also adds a little individual style to the design of both new Drags.
Overall I love what VOOPOO has done with the design of Drag H80 S and E60. H80 S kees the traditional Drag mod form with just a modern tweak. While the E60 is a tiny breath of fresh air.
They also both maintain the excellent build quality we've come to associate with Drag devices.
Features
Drag H80 S and E60 are both powered by VOOPOO GENE.TT 2.0 chipset.
H80 S utilizes replaceable 18650 batteries with a power output of 5-80W.
Drag E60 has an integrated 2250mAh battery and a power output of 5-60W. In addition, both devices support USB-C fast charging with a 2A charge rate.
Both devices feature a large TFT color display. It does appear the screen is slightly brighter on Drag H80 S. However, both are vibrant and clear enough.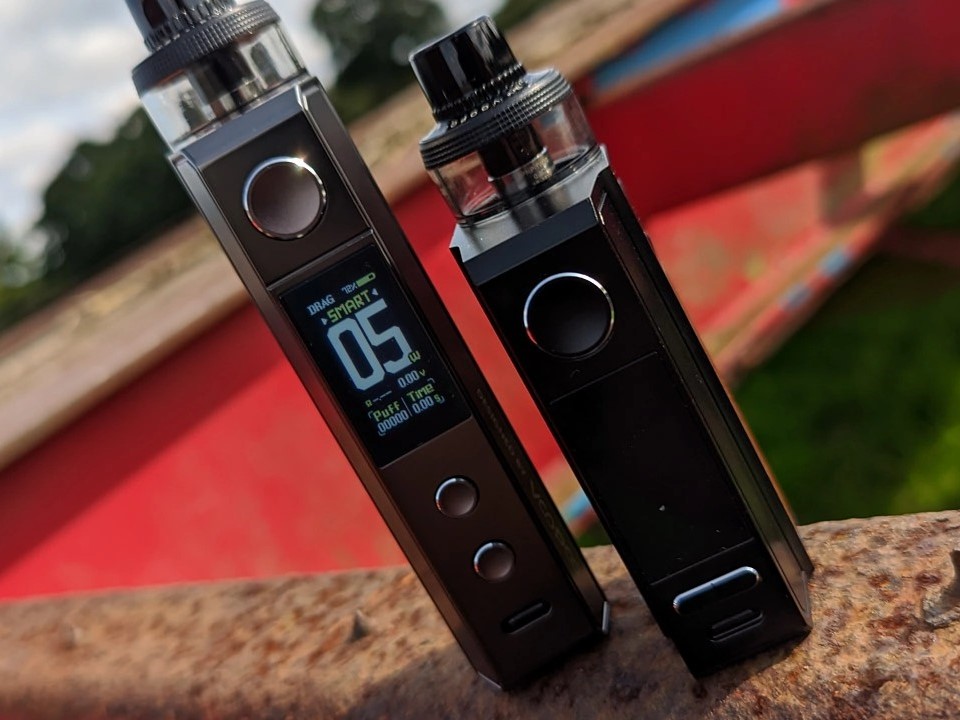 The devices feature the same power modes with Smart, RBA, and Eco settings.
l Smart mode: The device will set the recommended wattage based on the coil's resistance. Smart mode prevents increasing over the recommended wattage.
l RBA mode: Essentially, this is variable wattage. Allowing you to have complete control over the power output.
l ECO mode: Is designed to preserve the lifespan of the battery. It can be activated manually or when the battery level falls below 40%.
Operating the devices is very simple with the following main options:
l On/Off – Press the fire button five times.
l Lock Device – Hold the fire and + simultaneously (locks all buttons)
l Access Menu – Press and hold +/- buttons simultaneously.
l Navigate menu – USe +/- buttons to navigate and fire button to select.
l Other settings – finding information on the device and resetting the puff counter can be done in settings on the main menu.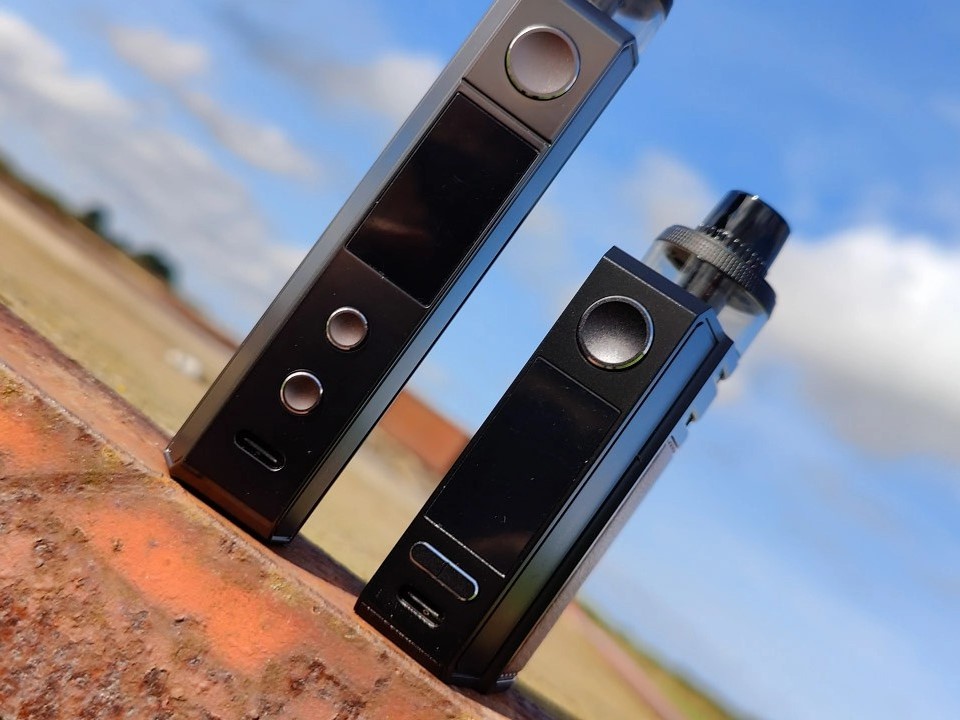 PNP Pod II
Drag H80 S and Drag E60 both come with the new, improved PNP Pod II.
It has a 4.5ml capacity (or 2ml in TPD areas) and is compatible with all PNP coils.
As mentioned above, the design of the PNP Pod II consists of a groove base that connects with the device to allow for adjustable airflow when rotated.
It's a well-thought-out design and works seamlessly on both mods.
The most significant upgrade with the PNP Pod II is it now features a top fill system.
On the top of the pod, you have an integrated 810 mouthpiece on a removable top cap.
The top cap has good knurling along the edges, which helps with rotating to adjust the airflow.
To remove the top cap, simply grip the fixed 810 mouthpieces and turn it a quarter turn anti-clockwise.
This will then reveal the silicon section at the top of the pod with two small fill ports. You can use either one to fill the device, and the other acts as an air release to prevent bubbles from forming.
The fill ports are not the largest, but I had no issues with large-nosed fill bottles.
It's an easy-to-use pod, and I'm glad pod systems of this style and design have a top-fill mechanism. It's always a pain to constantly have to remove pods just to fill them.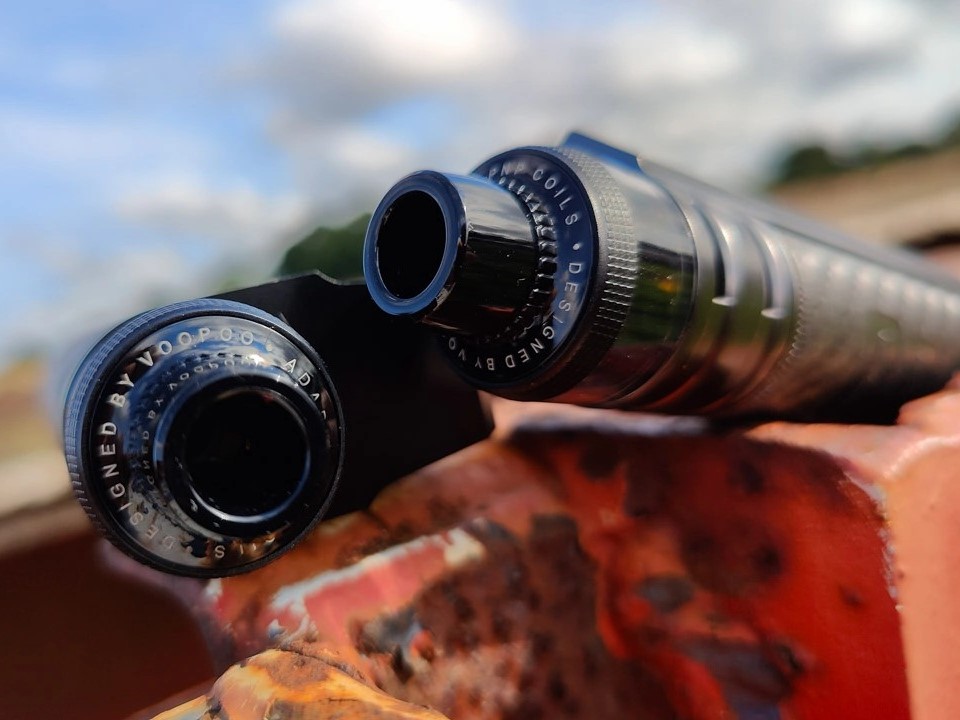 PNP TW Coils
The new PNP TW coils have seen an upgraded structure design by VOOPOO.
They now feature what VOOPOO calls 'Dual in One Tech,' which is supposed to have a faster temperature increase, effectively leading to better flavor and clouds. It's also meant to be more efficient on e-liquid consumption.
That's quite a bold statement, and we'll see how they fare in the performance section.
The kits actually come with different coil resistances included.
Drag H80 S comes with two PNP TW coils which are:
l PNP TW30 0.3Ω coil (28-36W)
l PNP TW15 0.15Ω coil (55-70W)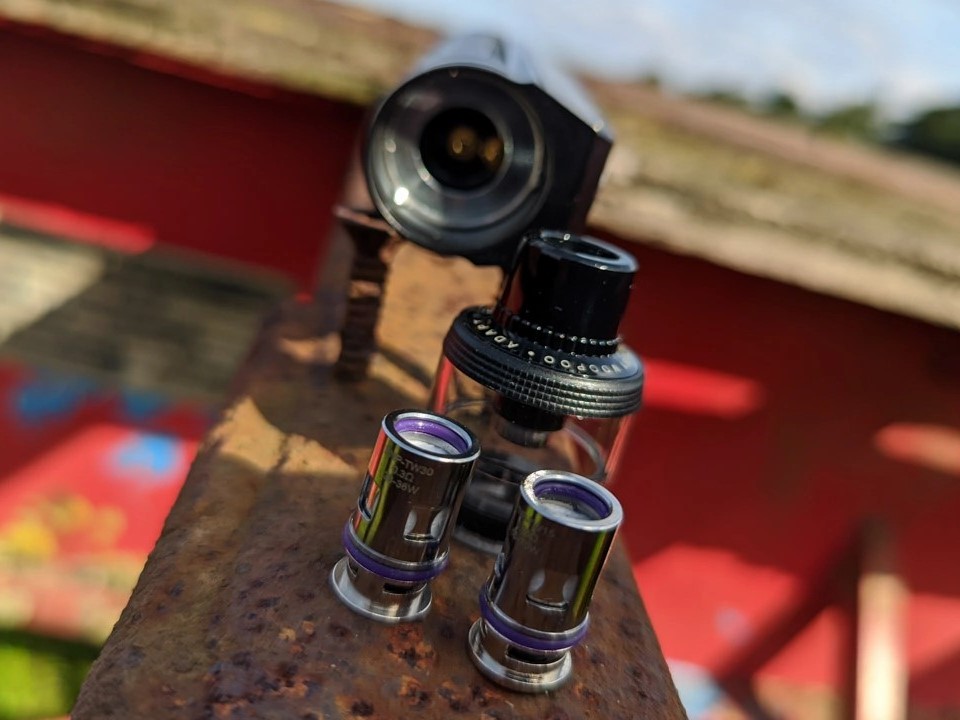 Drag E60 comes with two PNP TW coils which are:
l PNP TW30 0.3Ω coil (28-36W)
l PNP TW20 0.2Ω coil (40-55W)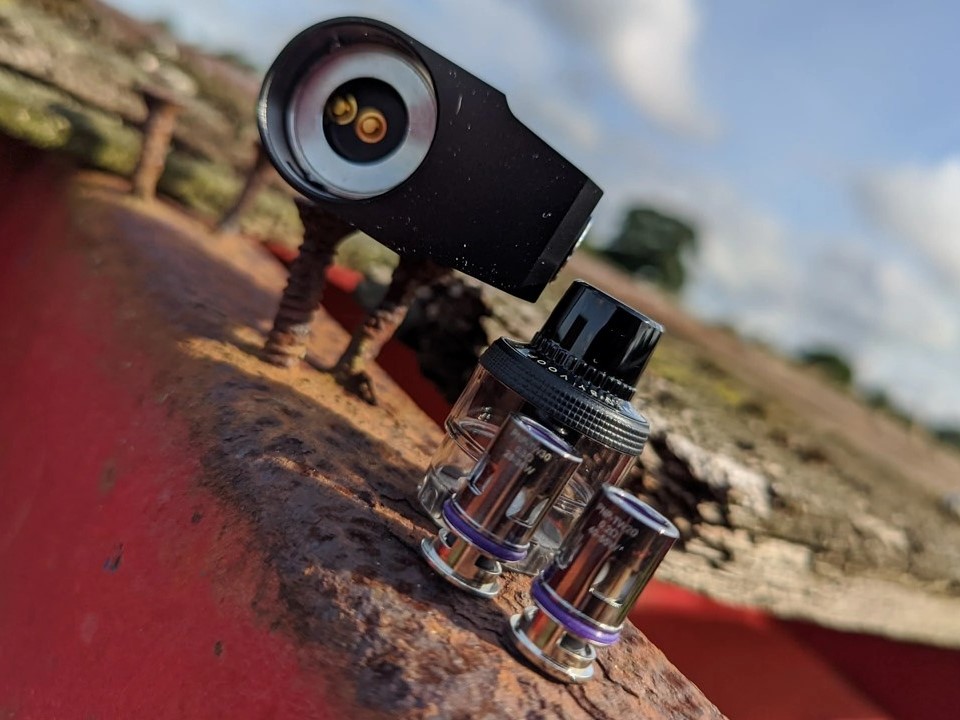 Performance
Wow…..that's all I've got to say.
Ok, I'm guessing you want a little more detail than that, so let me try and break it down for you.
Firstly both mods perform exactly as expected with regard to power delivery, functionality, ease of use, and comfort – Afterall they are Drags!
I can't really criticize any part of the devices' performance. It really just comes down to which one you like the form factor of.
I've been completely won over by Drag E60. It's so compact and looks fantastic.
My one worry was that it contains an internal battery. But honestly, 2550mAh is pretty much the capacity of a single 18650, and it charges relatively fast.
The thing that really made me stand up and take notice of these new Drag pod kits is the performance of the coils (and pods).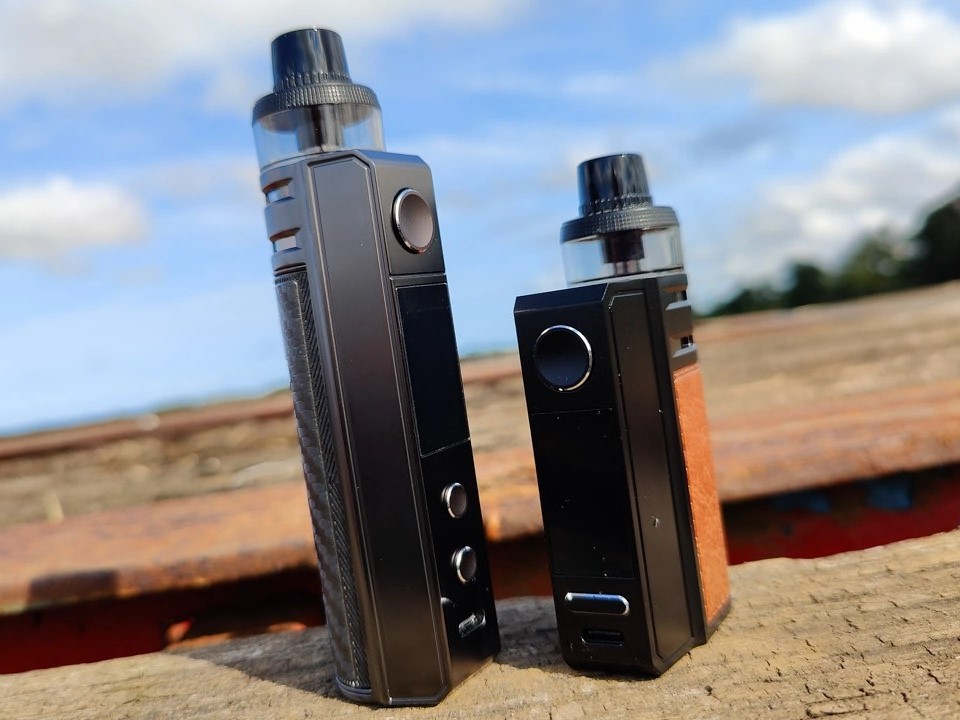 The pods are perfect, so easy to use, and the top fill is heaven-sent for such a device.
Every single one of the coils I tested was flawless. They heat up instantly and deliver absolutely fantastic flavor.
The TW15 0.15Ω is phenomenal for a high-wattage direct-to-lung vape. It hits almost instantly when above 60W. Delivering a warm and cloud-rich vape.
With the airflow fully open, it is a little loud, but there's no turbulence whatsoever; it's a completely smooth draw.
The other coils then step down from there. Again, I don't mean performance-wise (they are also fantastic), just that they deliver slightly cooler vapes with a little more restriction.
The TW20 0.2Ω is just as impressive with the flavor delivery and works great over 45W. I had the airflow turned down a little for this one and got the sweet spot for a restricted DTL vape.
The TW30 0.3Ω was my favorite to use with Drag E60. It was light on the power consumption running it at around 30W. However, it still delivers excellent flavor.
I'd love to see Voopoo bring out an MTL-style pod with a smaller integrated drip-tip and some higher-resistance TW coils. Because I think this Drag E60 could be a beast of a pod mod for all-day MTL vaping.
It's worth noting that I mainly used 70% VG juice, and all of the coils wicked seamlessly with no hiccups at all.
There were no signs of leaking from any of the coils either.
Overall my experience with both Drag H80 S and Drag E60 has been excellent. I can't fault either device, and I especially can't fault the vape performance of the coils.
Pros
+ Excellent Build Quality
+ Lightweight
+ Fast Ramp-up Time
+ Nice Adjustable Airflow
+ Good Juice Window
+ Bright Clear Screen
+ Good Coil Options
+ Fantastic Flavor From All Coils
+ 4.5ml Juice Capacity
Cons
- No way to just lock the +/- buttons
- Currently no MTL option
Final Review Verdict
Drag H80 S and Drag E60 are excellent pod kits. I've been thoroughly impressed with my time using Drag H80 S and Drag E60. They follow on nicely from previous Drag pod designs, with some nice additional design tweaks.
New PNP TW coils deliver a fantastic vape experience with amazing flavor.
New PNP pod II does an excellent job with its top-fill system, and I like that can see the juice level right to the base.
I prefer the look, style, and comfort of the compact Drag E60. It is such a lovely little pod kit. However, Drag H80 S is equally as impressive if you prefer using replaceable batteries.
Both pod kits are highly recommended.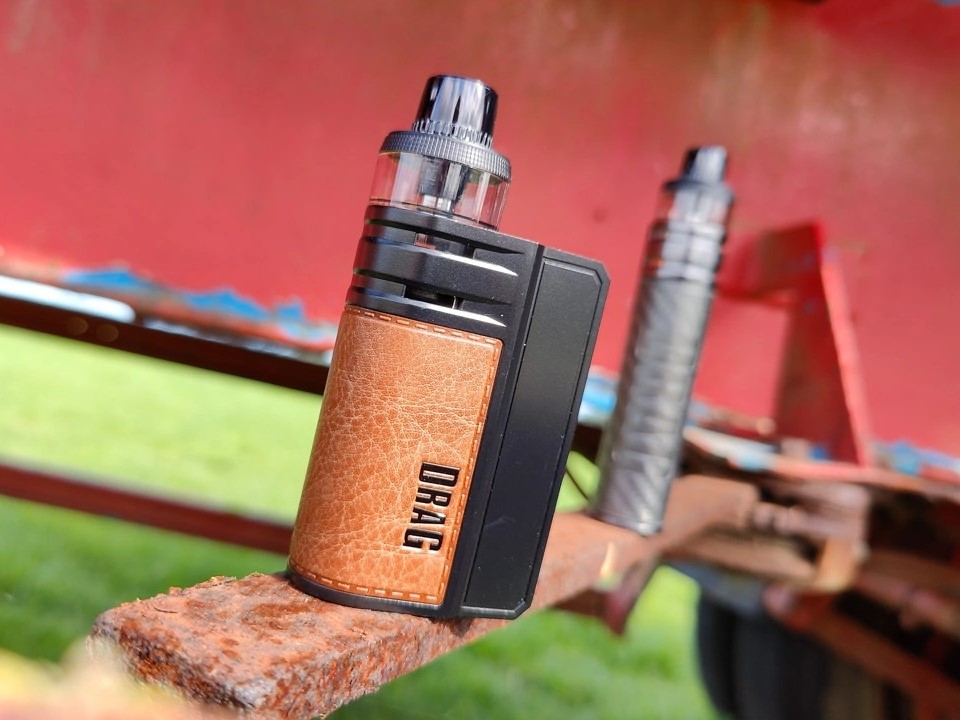 Source: https://vapingvibe.com/