WARNING: This product contains nicotine. Nicotine is an addictive chemical.
ARE YOU OF LEGAL SMOKING AGE?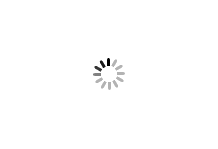 Brand: Pacha
Unit: set
Type: HHC
Net Weight: 55(g)

The combined shipping cost will be calculated automatically by the system after you choose the shipping destination in the checkout step.

Pacha HHC Disposable Vape 1G INTRODUCTION

Pacha HHC Disposable Vape 1G features an impressive 1g(1000mg) HHC capacity, rechargeable internal battery, e-liquid window, and offering enhanced effects and an elevated sense of relaxation. With a remarkable Delta-9 THC content of less than 0.3%, its draw-activated firing mechanism ensures effortless and convenient usage, while the juice viewing window allows for easy monitoring. Rest assured of its quality as it undergoes thorough 3rd party lab testing.

Features

• Capacity: 1g

• Cannabinoids: HHC

• < 0.3% Delta-9 THC

• Draw-Activated Firing Mechanism

• Juice Viewing Window

• 3rd Party Lab Tested

• Charging: Type-C Port

Pacha HHC Disposable Vape 1G PACKAGE LIST

1 * Pacha HHC Disposable Vape 1G

ORDERING TIPS

Attention: As the manufacturer needs the serial number to provide a replacement, we highly recommend you keep the original packing box or take picture of the code before discarding it. Thank you!
Earn 100 Reward Points For Every Submit Product Review! (Upper Limit is 300 points for each account everyday)
100 points=$1.00
Newset

Highest Rating

Lowest Rating
Overall it tastes really good and lasts forever
( 0 )
Good taste, good quality!
( 0 )
Dear customers, here is the place to discuss the questions about the product. If you have any questions about your order or the arrival of goods, please contact our customer service (service@vapesourcing.com). Thank you!
Submitted successfully, we will follow up in time
you have already liked