WARNING: This product contains nicotine. Nicotine is an addictive chemical.
ARE YOU OF LEGAL SMOKING AGE?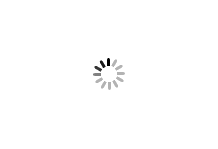 Brand: Pod juice
Unit: set
Type: Disposable Vape
Net Weight: 75(g)

The combined shipping cost will be calculated automatically by the system after you choose the shipping destination in the checkout step.

Pod 5500 Mesh Disposable INTRODUCTION

Pod 5500 Mesh Disposable satisfies your nicotine craving for its up to 5.5% nicotine level, getting the perfect hit of the throat and mind. Inhaling without any bottom, the auto-draw mode mimics the action of smoking and saves the trouble of pressing a button. 12ml vape juice that is prefilled brings you about 5500 puffs each one you can take. To support the long-lasting vaping and ultra-large vape juice capacity, it additionally adds a USB charging port. The mesh heating element acts as the core role in delivering the ultimate taste for dream vapor.

Features

• 5.5% Nicotine Level

• Auto-draw Mode

• 12ml Vape Juice

• 5500 Puffs Each One

• USB Charging Port

• Mesh Heating Element

• Adjustable Airflow Control

Flavors

Arctic Lush
Blueberry Muffin
Cookies and Cream
Cotton Carnival
Frozen Strawberry Guava
Hawaiian
Marshmallow
Sour Strawberry Gummy

Pod 5500 Mesh Disposable PACKAGE LIST

1 x Pod 5500 Mesh Disposable

ORDERING TIPS

Attention: As the manufacturer needs the serial number to provide a replacement, we highly recommend you keep the original packing box or take picture of the code before discarding it. Thank you!
Earn 100 Reward Points For Every Submit Product Review! (Upper Limit is 300 points for each account everyday)
100 points=$1.00
Newset

Highest Rating

Lowest Rating
Good device, great selection of flavors
( 0 )
One of my.fav. banana ice
( 0 )
Hawaiian what is my favorite?
( 0 )
Love them! PODs are my go to! Love the shop, quick shipping, good deals. You have a regular with me.
( 0 )
The range of flavors is diverse, and the smooth hits are addictive. A great option for those who value convenience.
( 0 )
Definitely one of my favorites.
( 0 )
Not Minty Mint but very light mint with more of the Sapphire taste but it's satisfying enough!! I like the adjustable air flow! Great for the price!
( 0 )
loved the flavor would tell friends great price
( 0 )
Everything I have purchased has been amazing. And the price as well as the shipping is epic.
( 0 )
Dear customers, here is the place to discuss the questions about the product. If you have any questions about your order or the arrival of goods, please contact our customer service (service@vapesourcing.com). Thank you!
Submitted successfully, we will follow up in time
you have already liked